must read
10 Best Locations for Digital Nomad Online English Teachers in 2023
Learn where around the world you can teach English online as a digital nomad thanks to our list of 10 best locations for online English teachers who like to travel.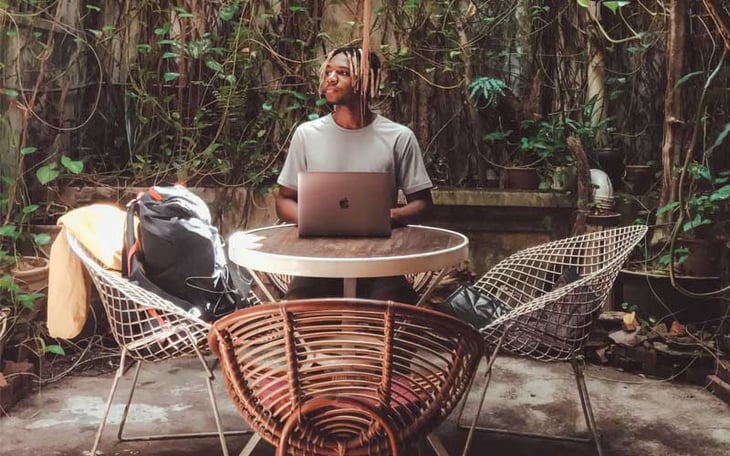 With a majority of the world going remote with their work in 2020 due to COVID-19, came the realization of no longer being tied down to a single location due to one's job. People started leaving their expensive cities behind to move to a more budget-friendly location, because, to nobody's surprise, many jobs in fact do not require you to be confined to an office cubicle!
Similarly, teaching English online saw a huge spike with many online platforms having to temporarily suspend hiring due to a surge in ESL teachers looking for online work.
It's easy to understand why teaching English online has become such a hot commodity - the freedom to work remotely from any location with a reliable internet connection all while earning US dollars. If you base yourself in a country with a low cost of living, you can enjoy quite a comfortable lifestyle - what's not to love about that?!
Where to Teach English Online as a Digital Nomad
Here are the 10 hottest locations for digital nomads to teach English online in 2023:
**Please Note: Traveling to and visa processing for any location listed below may currently be difficult, if not impossible due to COVID-19. It is your responsibility to check country entry requirements and visa processing times to stay up to date with the latest travel restrictions. It is also your responsibility to ensure your country of citizenship allows you to apply for any of the visas mentioned below.

1. Bali, Indonesia: Up to 60 days
Canggu, Bali, is a digital nomad mecca. Once just a sleepy village along the south coast of Bali, it has emerged as one of the hippest places in all of Indonesia, full of trendy cafes and beach clubs, but without the hustle and bustle of neighboring Seminyak and Kuta.
You can grab a Visa on Arrival (VoA) for $35 USD at any International airport in Indonesia. It's valid for 30-days and can be extended once for another 30-days (for an additional $35 USD), allowing you to stay in Indonesia for a maximum of up to 60-days. Want to stay longer? You'll need to leave Indonesia on a "visa run" and come back in to grab another VoA. You can even return that very same day if you like! Not all countries are eligible for a VoA, so be sure to do your research!

2. Da Nang, Vietnam: Up to 90 days
This seaside city is quickly generating hype as the next up-and-coming digital nomad hotspot. You're beach-side, the cost of living is low, there's a consistent tropical climate, great food is plentiful, and the laid-back atmosphere has made Da Nang quite a desirable location for those wanting to enjoy the remote work lifestyle.
Vietnam allows for 1-3 month single and multiple-entry tourist visas. You will need to complete a visa form online prior to your arrival in Vietnam and then pick up your visa once you arrive at one of three international airports. They also offer US citizens a 1-year multiple-entry tourist visa, but you must leave Vietnam every 3-months and return again, you cannot stay continuously for a 1-year period on this visa.
Read More: Part-Time Online English Teacher & Part-Time Explorer in Da Nang, Vietnam!

3. Medellín, Colombia: Up to 180 days
One of the most appealing aspects of Medellín, Colombia, is its proximity to the USA. Flights are short and cheap compared to flying across the world to work remotely in Asia, for example - perfect for those on a digital nomad's budget! With its dreamy weather, Medellín is often referred to as the city of eternal spring because of its pleasantly warm weather all year round. It's an affordable, vibrant, city with fantastic nightlife and a bevy of cultural activities - and it's swarming with digital nomads!
Most Western countries can enter Colombia visa-free for 90 days. This period can be extended for an additional 90 days, visa-free, for a total of 180 days. You can remain in Colombia visa-free for a maximum period of 180 days in any calendar year. Meaning if you complete your 180 days during the first six months of a year, you are not allowed back into Colombia again using this method until the following year.

4. Tbilisi, Georgia: 6-12 months
If a low cost of living, colorful cities, and epic mountain landscapes tick your boxes, then Tbilisi, Georgia just may be your cup of tea… or wine… did you know Georgia has been making wine for at least 8,000 years and is considered to be the oldest wine-making nation in the world!?!
Due to the drop in tourism because of COVID-19, Georgia is one of the latest countries to offer a digital nomad visa to help stimulate their economy. 'Remotely from Georgia' is a new state program that allows foreign citizens from 95 countries to travel to and work remotely from Georgia with the intention to stay in-country for at least 180 days to a maximum of 360 days without a visa. It was designed specifically with freelancers/digital nomads in mind. To apply, you must prove you have the financial ability to pay taxes while staying in Georgia and should have a minimum monthly salary of $2,000.

5. Dubrovnik, Croatia: Up to 12 months
A city as picturesque as Dubrovnik? Where do I sign up?! We've noticed several of our alumni heading to Croatia to teach English online, especially during the pandemic as it was one of few countries in Europe that opened its borders earlier than others. Widely renowned as one of the world's most perfectly preserved medieval cities in the world, Dubrovnik and Croatia in general, aim to become the next hotspot not only in Europe but the world, for digital nomads.
As of January 1, 2021, Croatia is officially offering temporary residency to digital nomads aka a "digital nomad visa"! The introduction of this permit adds a brand new option for non-EU nationals to live in Croatia for longer than the three months a regular tourist visa would allow.
What does this mean? Croatia adjusted its Foreigners Act to now stipulate that a temporary stay in Croatia may be granted to a third-country national for the "stay of digital nomads". Requirements include proof of remote work, health insurance, security background checks, and a rent contract, amongst other items. The digital nomad work visa comes with tax exemptions and a validity of up to one year!

6. Tallinn, Estonia: Up to 12 months
If medieval cities, winding cobblestone streets, and lush green parks just a stone's throw away sound more within your element, then Tallinn, Estonia is the place for you. You won't be overwhelmed by tourists here like you would in other European cities, and you'd probably be surprised to know that Estonia is one of the most tech-savvy societies in the world with companies like Skype and TransferWise proudly being founded there.
Estonia was one of the first countries to implement a Digital Nomad Visa (DNV) for freelancers. The DNV aims to bring long-term visitors to the country during a downtrend in travel, offering those working remotely for a foreign company, and any freelancers the opportunity to live and work in Estonia for up to one year, without grey area. To take advantage of Estonia's DNV, you will need to provide evidence that your income met the minimum threshold during the six months preceding your application. Currently, the monthly income threshold is €3504 (gross of tax).

7. Chiang Mai, Thailand: 90 days up to 1 year
With its low cost of living, great food and climate, and vibrant culture, Chiang Mai is bustling with digital nomads and ranks up there with Bali as one of the most popular locations for remote work.
You have two visa options for Thailand:
You can apply for a Single-Entry Tourist Visa from your home country at your Thai Embassy or Consulate. This is good for 60-days upon arrival in Thailand with the option for a one-time extension, adding an additional 30-days, to provide you with 90-days in total. When these 90-days are up, you will need to make a visa run by entering a nearby country (Cambodia, Laos, Malaysia, Myanmar, etc), and going to the Thai Embassy or Consulate in that country to apply for another Single-Entry Tourist Visa. The application process can take up to 2 days, and you must remain in that country until your visa application has been approved.


If you don't want to have to deal with a visa run every 90-days and know you want to stay in Thailand for one year, you can apply for an Education Visa. In order to obtain this visa, you must agree to take classes from a school recognized by the Thai Ministry of Foreign Affairs. While there are multiple options for what you study, learning Thai at a language school is the most popular, but other options exist like taking Muay Thai classes, etc.

8. Porto, Portugal: 12+ months
Although Porto isn't as popular as Lisbon when it comes to the digital nomad scene, it is steadily growing in popularity. If you have your heart set on Lisbon but it's too crowded and expensive for you, then you'll love Porto. With its artsy, hipster vibes, enchanted castles, and bustling food scene, Porto is much cheaper than Lisbon so it's best you head there before it becomes too cool!
Portugal's D7 Passive Income Visa allows holders to stay in Portugal for 12 months. It can be extended for 2 years at a time and can be converted into a permanent residence permit after five years. Non-EU citizen applicants must demonstrate that they have a clean criminal record, can support themselves during their stay, and that they have a steady income source (your monthly income must be higher than the national minimum wage 600€ per month x 12 months = €7,200 annually).

9. Costa Rica: 90 days - up to 2 years
If it's that "pura vida" lifestyle you want, then Costa Rica may be the place for you. Exact locations will depend on what you're after - if you're looking for that city life, most digital nomads head to San Jose, but if it's the sun and sand you seek, then Tamarindo, Puerto Viejo, or Playa Hermosa may all be great options for you. Either way, you can't go wrong, you'll always be a short drive away from a volcano, jungle, waterfall, or a great beach!
Costa Rica offers a temporary residency visa under the category of "rentista". This visa allows foreigners to stay for up to 2-years, with the ability to extend. This visa allows self-employed individuals to work in Costa Rica, however, you cannot get employed by a Costa Rican company while on it. You'll need to show an income of $2,500 USD per month for two years to apply. Other options include obtaining a 3-month tourist visa and completing a visa run every 90-days - this means leaving Costa Rica (usually to Nicaragua) to renew your tourist visa and then coming back into Costa Rica for another 90-days, a process that is completely legal.
Read More: Staying Safe Teaching English Online in Costa Rica During COVID-19

10. Mexico City, Mexico: 6 months - up to 4 years
Mexico has long been a favorite hot spot for digital nomads due to its affordability, expansive terrain (deserts, beaches, jungles), and of course, its food and cheap beer! Mexico City in particular is the city most digital nomads flock to. It's a modern city with a high-end infrastructure - this means fast, cheap, and reliable internet which is imperative when teaching English online. If you're looking for a city that offers all the amenities you've come to rely on in the US, but at half the cost, then Mexico City could be the place for you.
Mexico offers several lucrative options for long-term foreign visitors. If you're only looking to stay in Mexico for six months or less, then you'll only need a tourist visa which is obtained on your flight or at the airport upon your arrival in Mexico. Just ensure your country of citizenship is part of Mexico's "no visa" list of countries to take advantage of this option.
Looking to stay in Mexico for longer than 6-months? You have two options:
You can do a border run which means leaving Mexico by visiting a neighboring country and immediately reset your tourist visa for another six months upon your return back into Mexico. This is a great option if you're wanting to travel and explore surrounding countries anyway.


You can apply for a Temporary Resident Visa - this is intended for people who wish to reside in Mexico for more than 180 days but no longer than four years. The visa is approved for one year and then renewed for 1 to 3 years. To qualify, you will need to provide documents proving that you had a monthly income of over $1,620 USD over the last 6 months or a bank account balance of over $27,000.
Read More: Teaching English Online from Mexico City, Mexico - Q&A with Robert Blackie

With so many long-term options now possible, where will teaching English online take you?!
Read further: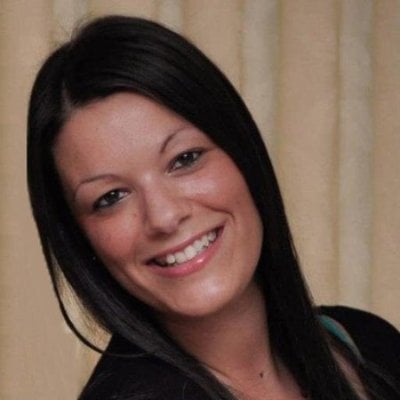 An accomplished traveler (she's visited 40 countries!), Lynda hails from Melbourne, Australia. Since she joined ITA in 2017, Lynda has become a primary expert on the field of teaching English online. Not only has she published numerous articles on the topic herself, but she has worked with International TEFL Academy alumni around the world to produce an entire library of information and content about teaching English online. Lynda also serves as a primary organizer of ITA's ground-breaking Teach Abroad Film Festival.
Want to Learn More About Teaching English Abroad & Online?
Request a free brochure or call 773-634-9900 to speak with an expert advisor about all aspects of TEFL certification and teaching English abroad or online, including the hiring process, salaries, visas, TEFL class options, job placement assistance and more.