teach english online
Staying Safe Teaching English Online in Costa Rica During COVID-19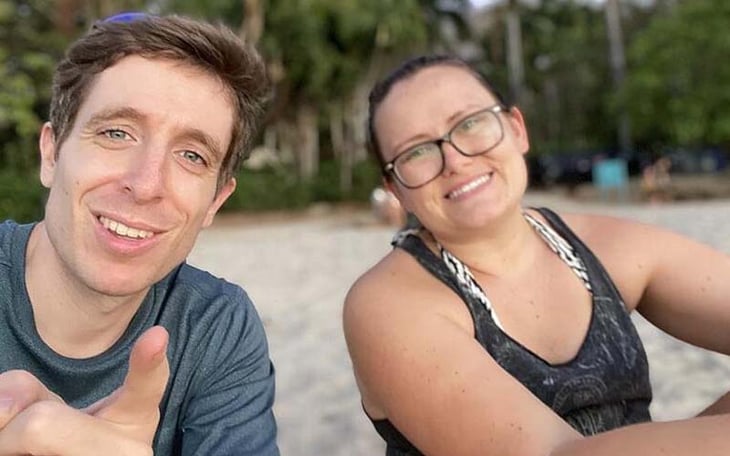 I've lived in Costa Rica for 15 months now along with my girlfriend, our dog and two cats. The decision for us to remain in Costa Rica throughout the coronavirus pandemic was not a very difficult one.
After spending a year teaching English with a small, local nonprofit, I now exclusively teach English online. I tutor ESL students on two platforms – VIPKID and Verbling. Courtney is no longer an English teacher, but does project management work for startups based in the USA. Since the crisis began I have actually seen a slight increase in my bookings from Chinese students on VIPKID because they are still not back in school, and are doing all of their learning online.
Another reason we chose to stay in Costa Rica was because of our pets. We brought our dog Titan and cat Rex with us from the States to Costa Rica, and have adopted another cat since moving here. They are our family, and with 3 animals it is much more complicated to travel internationally on short notice.
Up to this point, quarantine in Costa Rica has been fine, although very boring at times. We live in a very small town where there is not much to do besides go to the beach. At first, the quarantine did not have a huge impact on our day to day lives, but about a week ago, Costa Rica made the decision to close all of the country's beaches. This was our main source of entertainment and without this activity, our days have become quite repetitive.
Until today, the government has been pretty relaxed about its quarantine rules relative to other countries, and we are still able to move about freely (there is just not much to do because everything is closed). Sunday, April 5th is the beginning of Semana Santa (Easter Holy Week) which is one of the biggest holidays of the year. To discourage gatherings, the government has now imposed strict driving rules which limit cars on the road to certain days based on their license plate number. We are now only allowed to drive for two days our of the week. For us, this is okay because we luckily have a few small grocery stores within walking distance.
Because we both work online, the quarantine didn't have a huge impact on us personally. It has however devastated the economy of our local community, which relies heavily on tourism. It is a very sad situation and we continue to work with our nonprofit, Abriendo Mentes to try to bring relief to families in need. Abriendo Mentes provides innovative education and community development programs to children and adults living in rural and underserved areas in Guanacaste, Costa Rica.
We consider Costa Rica to be our home, so moving back to the USA was never something that we seriously considered. With only a few cases of coronavirus in our part of the country, I think we feel much safer and happier here than if were had returned to Washington DC.
---
For more comprehensive information regarding your TEFL options during COVID-19, please read Coronavirus FAQs: TEFL & Teaching English Abroad or Online - What Are My Options?
Watching a video more your style? It's OK, we've got you covered! Check out our video addressing the issue below:
Mike moved to Costa Rica in January 2019 along with his girlfriend, Courtney and pet dog, and cat. They both quit their corporate jobs in Washington DC to live internationally and experience a different way of life. Mike now teaches English exclusively online and loves the flexibility that it gives him. In my free time, Mike likes to run, travel and make videos. Check out his YouTube channel FitzRica if you would like to discover more about what life is like in Costa Rica!
Want to Learn More About Teaching English Abroad & Online?
Request a free brochure or call 773-634-9900 to speak with an expert advisor about all aspects of TEFL certification and teaching English abroad or online, including the hiring process, salaries, visas, TEFL class options, job placement assistance and more.