The Peak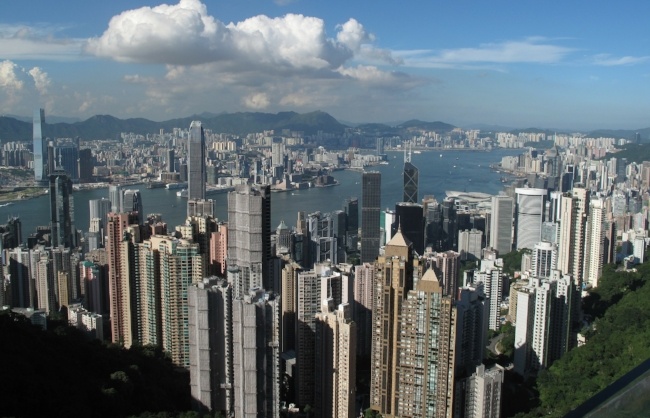 One of the most iconic shots of Hong Kong, The Peak provides 360 degree views of the city and Victoria Harbour. Visitors to The Peak can enjoy a nice uphill stroll, but make sure to bring your good walking shoes and a water bottle, as it can be steep! Not feeling the exercise? That's cool too- just catch the tram that shows off the beauty of the mountain side.
Once at the top, enjoy lunch, coffee shops, or snap a photo on the observation deck.
Junk Boats in the Harbor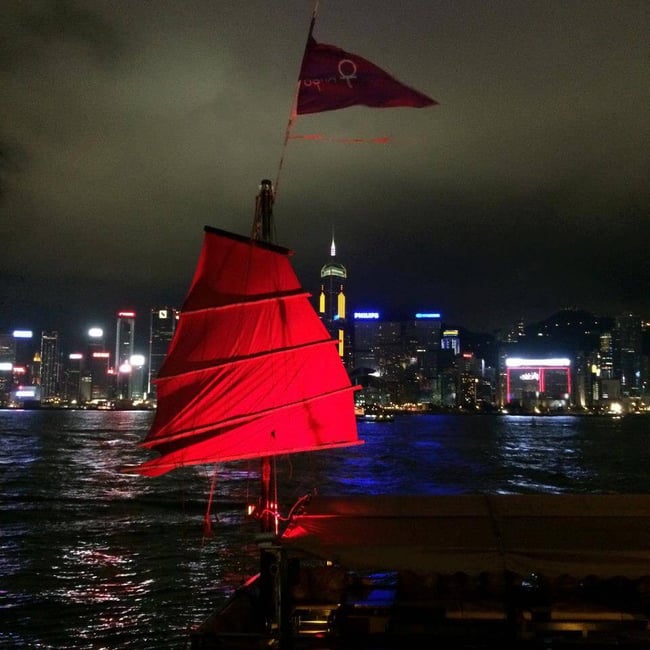 Another iconic photo opportunity, the Red Sails on Junk Boats add to the color of the harbor at night. Rent one for the evening and enjoy the nightly light show with an adult beverage and better view!
Mid-levels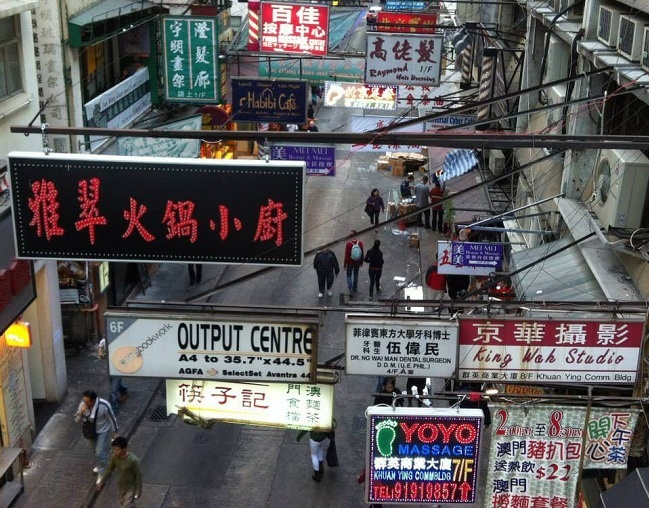 Fans of the Dark Knight might remember this shot taken from the escalators of the Mid-Levels in Central Hong Kong. The Mid-Levels is where you can find the longest outdoor escalator in the world, leading you past antique shops, used book stores, raw food markets, and restaurants for almost any type of cuisine you may be seeking.
Your New View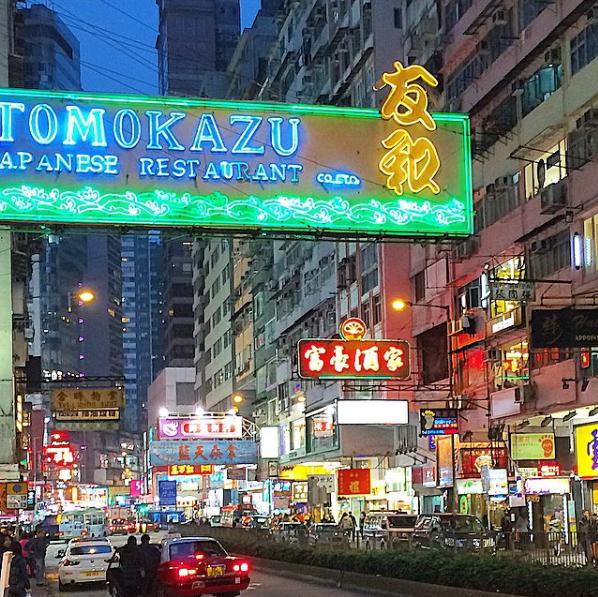 While you obviously may not have this view, it is common for residents in the city to have a built-in night lights from the neon signs out their windows. This particular photo was taken outside of my flat window.
The Students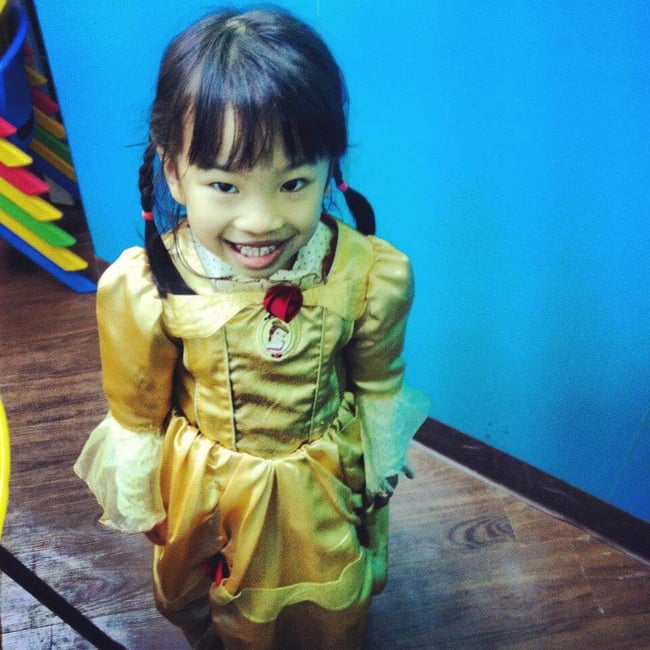 I mean, how could you not love a student who dresses like a different Disney princess every week? Most the students you will teach in Hong Kong will be children and there is never a shortage of photo opportunities, especially once they find out you have snapchat filters.
Tai O Infinity Pool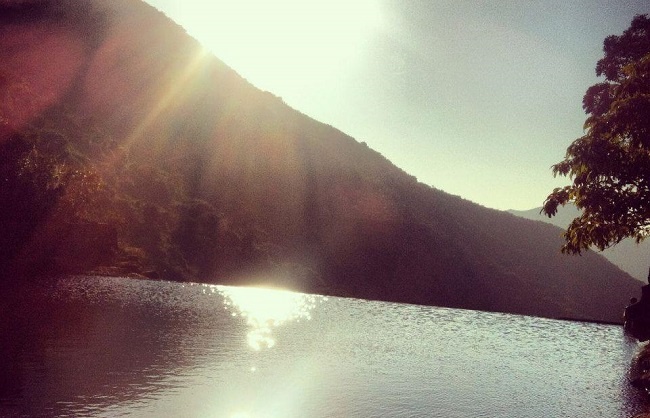 Feel like escaping the city? Within an hour you can be in a multitude of different beaches and nature spots. This is the Tai O infinity pool, located just a short hike from the Tai O fishing village. Spend an afternoon hiking for views of the South China Sea and finish the evening drinking Chinese beer and eating fresh fish from the village.
Sai Kung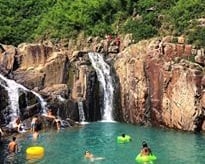 Much like Tai O, Sai Kung is a great escape from the city. Bring a tent and camp right on the beach, steps away from local noodle shops and water sports. Feeling adventurous? Take the short hike to the waterfall to float and swim.
Chinese New Year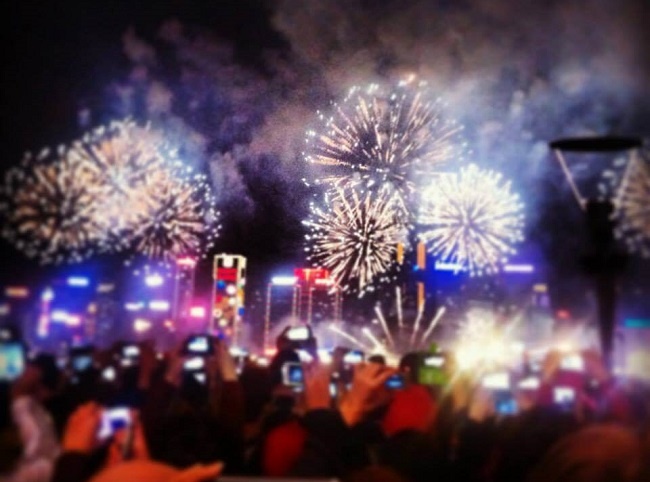 While many teachers find the Chinese New Year a chance to travel more parts of Asia, those that stick around are rewarded with a long firework show and local traditions, such as Red Pockets, Dragon Boat Races, and dim sum.
Stanley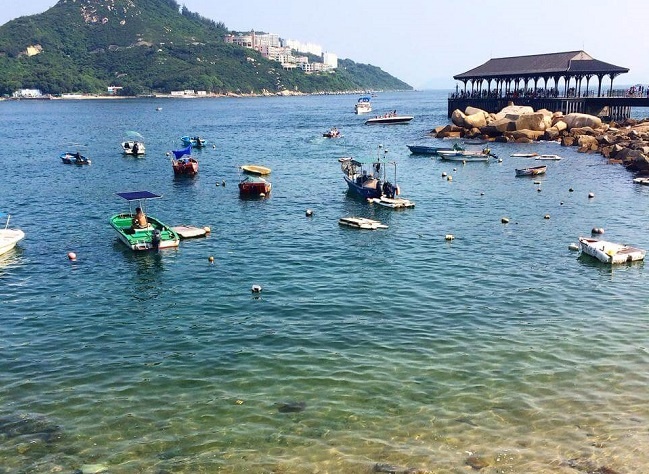 By now I'm guessing you sense a theme of "city getaways" and Stanley provides just that with a very minimal commute. Patio restaurants line the ocean front streets and local markets are a great place to get local art and décor.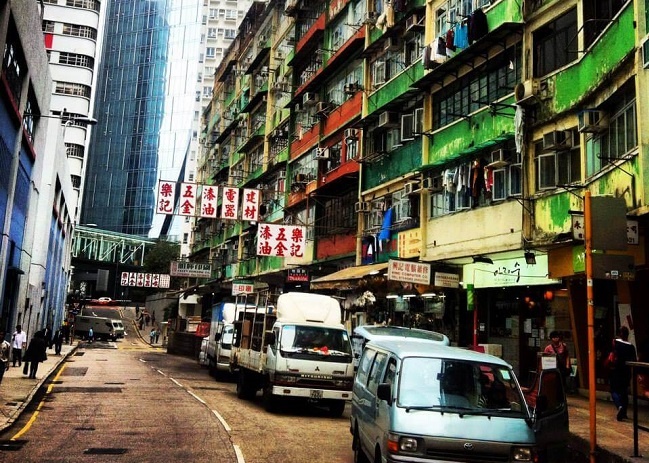 The city is known for its color, just as much as its skyline. Hong Kong is notorious for these older, colorful buildings neighboring new malls and office buildings, much like this one in Quarry Bay. It's what gives Hong Kong such an 'East meets West' feel to the city.
Bonus: Because, that Skyline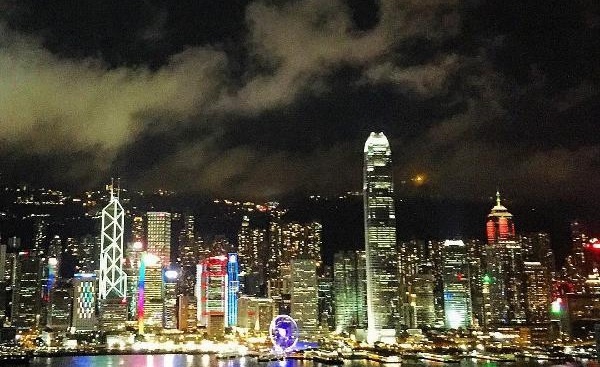 No words needed.
Want to learn more about Teaching English Abroad?
Request a free brochure or call 773-634-9900 to speak with an expert advisor about all aspects of TEFL certification and teaching English abroad, including the hiring process, salaries, visas, TEFL class options, job placement assistance and more.
Related Resources:
About the Author: Tyler Parsons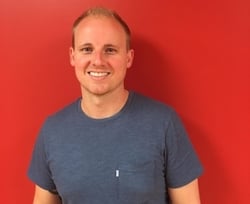 Tyler is California born and raised. After graduating from Chico State University with a BA in journalism, he traded his life on the beach for teaching English in Hong Kong.