diversity abroad
Xiamen and Hong Kong - A Vacation While Teaching English Abroad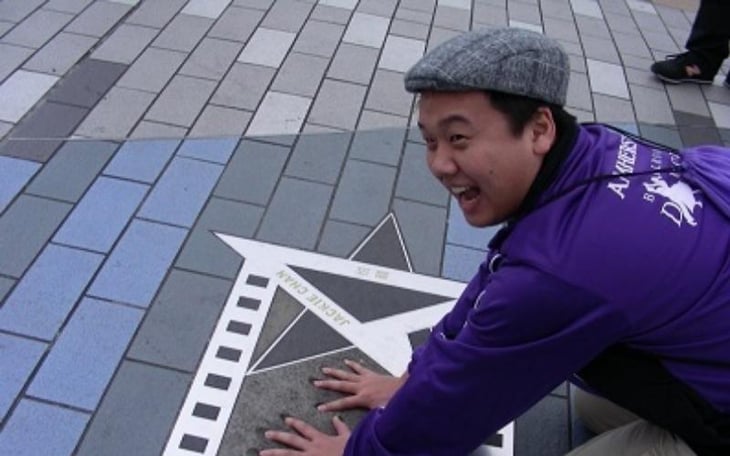 Going from a small town in rural Montana to the world's largest nation can really change one's perspective.

Though, having the opportunity to travel through Fujian Province as well as China's special administrative regions of Hong Kong and Macau was regardless an absolutely wonderful experience, and I really have to credit International TEFL Academy for helping me achieve this opportunity. At the time, it was Spring Festival, the time of year in China when everyone, and I mean absolutely everyone, goes back to their hometown to see friends and family again. I had ended up doing the same, and I stayed with my hometown family for about a week. Honestly, it was kind of boring, though I did somehow imbibe a very large amount of rice wine. Afterwards, I started my solo trip by going first to Xiamen.
Oh my god, such a beautiful place to be at this time. It was just the beginning of February, and after leaving dreary, cold Wuxi (near Shanghai), I was just so happy basking in the clean, relatively pollution-free, air and warm sun of Xiamen. No coats or jackets, simply a T-shirt and shorts. It was like heaven, akin to traveling to Florida from New York City in the winter. While in Xiamen, I visited so many places, including Gulangyu Island and Xiamen University, both of which were exquisitely beautiful.
Xiamen University was probably the most beautiful school I have ever visited, more beautiful than even Mount Holyoke or Smith Colleges, the two schools I had previously thought were the most beautiful. Not only was Xiamen University located on the main Xiamen Island, within its boundaries it contained both its own large hill and its own mountaintop lake, surrounded by trees and containing a pier, completing a picturesque idyllic scene. Because of this scenery, I ended up trying for a job at Xiamen University, though unfortunately to no avail.
After Xiamen, I set off on my trip to Hong Kong. It was an interesting situation, because part of the purpose of the trip was to renew my visa by going through Hong Kong. My company actually sponsored part of the trip, covering the flight costs from Xiamen to Hong Kong and back from Hong Kong to Wuxi, along with reimbursements for visa-related issues and one night at a Hong Kong hotel. Unfortunately, though the hotel room itself was very, very nice, it turned out not to be such a good deal, given that the Ramada Hotel in Kowloon at the time actually charged per-minute for individual internet access (though apparently their policy has changed recently?). After the first night, and after finding out that I didn't actually have to renew my visa (that's another story), I decided to go check out Macau for a night and day.
And then I came back. To be honest, I wasn't that big a fan of Macau. Its seediness at night was certainly justified, while during the day its cultural attractions and colonial history were initially interesting though ultimately unfulfilling. The overpriced Best Western hotel room certainly didn't help. On the other hand, I very much enjoyed my next few days in Hong Kong. The weather was even better than it was in Xiamen, and I ended up visiting Lamma Island and scouting out all its isolated beaches.
In this time, I moved into a youth hostel in Tsim Sha Tsui, which, though it was far smaller and, well, cozier, than my previous hotel room, at least had free wireless internet. I had also met up with my parents' former classmates' daughter who happened to be studying in Hong Kong at the time, and she very graciously showed me around the tiny city-state. In addition to Lamma Island, we visited a wildlife reserve, the Avenue of Stars (where I got to touch the exact same spot as Jackie Chan), and finally the Peak. It really was a lot of fun, and I wish I had more time, and more money, to spend there. Yet, all in all, I had a great experience in Hong Kong, and I felt several tinges of regret as I finally returned to Wuxi. Back to work.
David Chen grew up in small-town Montana and studied biology at Amherst College in Massachusetts. Having spent his whole life studying for school and not (yet) particularly excited about moving forward in his designated career path, he decided it was time for a break. A break from America. With his ethnic and cultural heritage being Chinese, David chose to teach English in China for a year.
Want to Learn More About Teaching English Abroad & Online?
Request a free brochure or call 773-634-9900 to speak with an expert advisor about all aspects of TEFL certification and teaching English abroad or online, including the hiring process, salaries, visas, TEFL class options, job placement assistance and more.