Taipei to Seoul: 5 Top Asian Cities For Teaching English Abroad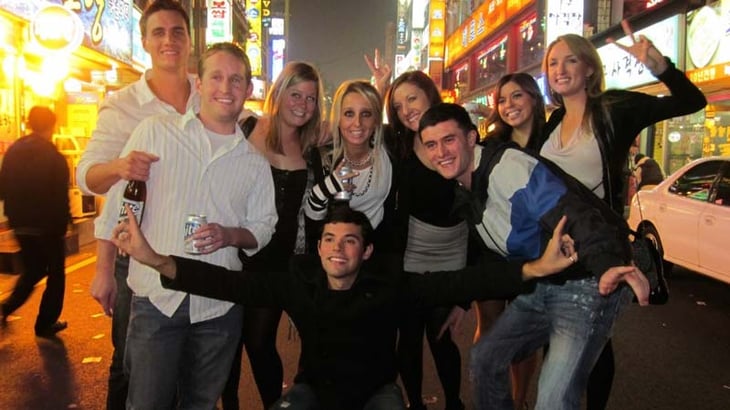 With a higher population than all of the other continents combined, Asia continues to reign supreme in terms of demand for English teachers around the globe. Throughout Asia, schools are hiring thousands of new teachers on a monthly basis and most jobs can be found in the larger cities. Listed below (in no particular order) are five of the top Asian cities that provide a culturally rich and unique lifestyle along with an abundance of English teaching opportunities.
1. Taipei, Taiwan
As the capital city of the island nation of Taiwan, Taipei is not typically the first place people consider when teaching abroad, but it should be. Taiwan is a country with a lot to offer from subtropical beaches and lush mountains to dynamic cities and centuries of history and culture. Taipei is one of the more economically prosperous cities in Asia and with that comes modern conveniences and a high tech infrastructure. From colorful markets and street side food stalls, to world class museums and stunning temples, there is never a shortage of new attractions to explore.
It is also a great place to study Mandarin Chinese because although it is not a part of Mainland China, Mandarin is Taiwan's official language. Another big reason people love Taipei (and Taiwan in general) is the kindness and warmth of its people. One ITA Alumni teaching in Taipei claims "Taiwan is probably the friendliest place I've ever visited."
Read more about teaching in Taipei, Taiwan from our alumni:
2. Bangkok, Thailand
As one of the main hubs of all Southeast Asia, Bangkok, Thailand is a giant city filled Buddhist temples, royal palaces, skyscrapers, tuk-tuks(3-wheeled taxis), floating markets, pad Thai street vendors, and even the occasional elephant walking down the street.
The market for English teachers is quite strong, and the vibrant energy of the city makes it a unique and fascinating place to live. Due to its central location, it also provides easy accessibility to nearby areas in the region including some of the most beautiful beaches in the world, lush rain forests, and ancient ruins.
Read more about one alum's experience living in Bangkok below:

3. Seoul, South Korea
Seoul is the largest city in South Korea and nearly half of all English teachers in South Korea live and work in the Seoul metropolitan area. If you're interested in living in a city that never sleeps, Seoul is your place as there is always something going on whether belting tunes at one of the ubiquitous karaoke rooms (noraebangs), enjoying delicious local meals, or dancing the night away at one of the thousands of clubs.
It is a very English friendly city as well with nearly all public signs in both Korean and English. Most taxis even have a free translation number you can call if you need to communicate something to your taxi driver in English. There is also the massive Bukhansan National Park within the city limits of Seoul so when you're ready to get out into the wild, it's just a short subway, bus, or taxi ride away!
ITA alum Delia Nugent exclaims: "There's so much to do! Every weekend for the past 5 months, I've done something different from going dancing to karaoke to ice skating to mountain climbing to music festivals to historical tours of palaces, there's never a dull moment (unless you choose it to be). There are so many expats here, it's easy to meet new people and form friendships."

4. Istanbul, Turkey
Istanbul is in Asia?! In fact, Istanbul, Turkey is the only city in the world on two continents so not only can it be placed on the list for top Asian cities, it would also be a choice for top European cities. A crossroads of culture since Biblical times, Istanbul served as the capital of both the Byzantine (when it was known as Constantinople) and Ottoman empires and its wealth of historical treasures and architecture is second to none.
The demand for English teachers is huge and more often than not, people are able to save at least some money as an English teacher which is always an added bonus because traveling to other regions in Turkey with some of that disposable income is a must.
Being on two different continents, Istanbul is a city FILLED with diversity and a uniqueness unrivaled by very few cities on Earth. You will meet people from all over the world living, traveling, and passing through Istanbul. Alum Ayni Hailicka writes "I have a large group of friends here. Mostly Turkish, but I also have friends from Iran, Belgium, Bulgaria, Holland, England, Canada and America. I meet most people through networking and being willing to meet with anyone whose paths I cross."
Learn more what other Alumni are saying about Istanbul:
5. Beijing, China
The historic Chinese capital is a sprawling metropolis with ancient alleyways alongside super tall modern skyscrapers. It is a mix of old and new, and with all the new advancements, it is an ever-changing and evolving city similar to most other cities in China.
If you're interested in experiencing first-hand what life is like in the largest country in the world, Beijing is an excellent choice as a very cosmopolitan and culturally rich city. It is also just a short 1-2 hour bus ride to some of the most beautiful sections of The Great Wall.
Read more about what one ITA alum has to say about living in Beijing:

These five fantastic cities represent just the tip of the iceberg when it comes to great options for teaching English in Asia. From Tokyo and Shanghai to Hanoi and Phnom Penh, the continent is with cities offering an incomparable array of history, culture and excitement in addition to great job markets for teaching English abroad.
Related Articles: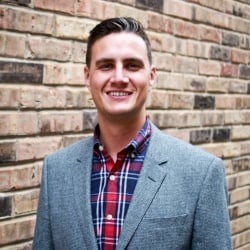 Prior to joining ITA in 2011, Jeff spent two years teaching English in Seoul, South Korea. He used the money he saved while teaching in Korea to fund a year of travel in Asia and South America. Jeff has more than 10 years of professional experience in the fields of TEFL & teaching English abroad. As a senior team member, he has published numerous articles about all facets of teaching abroad and he has personally helped hundreds of ITA grads achieve their goals of teaching English overseas.
Want to Learn More About Teaching English Abroad & Online?
Request a free brochure or call 773-634-9900 to speak with an expert advisor about all aspects of TEFL certification and teaching English abroad or online, including the hiring process, salaries, visas, TEFL class options, job placement assistance and more.