no degree
Beijing, China English Teaching Q&A with Erin Draycott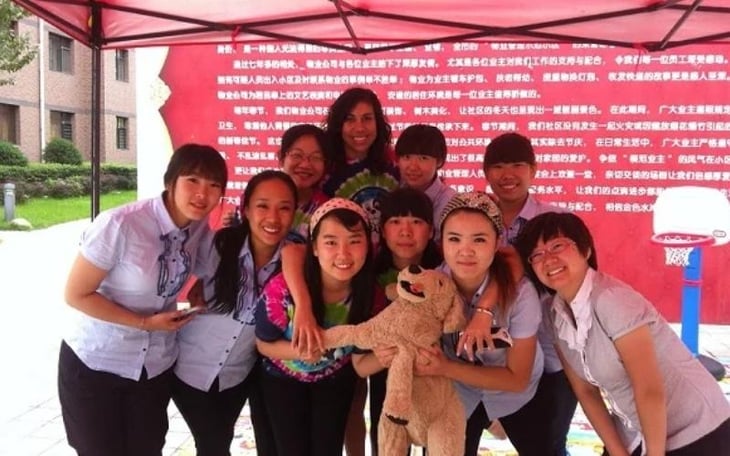 Disclaimer: This was written prior to June 11, 2019. The information reflected doesn't apply to the current teaching market in China. For the most up-to-date please refer to the China country profile.
TELL US ABOUT YOURSELF
What is your citizenship?
United States
What city and state are you from?
Houston, TX
How old are you?
25
What is your education level and background?
Some College
Have you traveled abroad in the past?
Some international travel with friends, family, business, etc.
If you have traveled abroad in the past, where have you been?
Singapore, Bahrain, Canada, Mexico
TEFL CLASS INFORMATION
Why did you decide to get TEFL certified and choose International TEFL Academy?
I wanted to be prepared to teach students not just assume I could do it because I speak English. I chose International TEFL Academy because when I sent in my email address and info I received a call from a very friendly and helpful admission advisor the same day and was helped through the entire process.
Which TEFL certification course did you take?
How did you like the course?
I enjoyed my instructor. He gave back detailed feedback so you could tell he read every part of the task. The tasks were practical and built up toward creating full lesson plans. My practicum was great and really helped me to be prepared to run a classroom on my own. I worked with second graders and was able to teach them English, math, arts and songs. It was very similar to how classrooms run over here so I felt it prepared very well. I assisted with class and then led a class for two days.
How has your TEFL training helped you in your current teaching position?
ITA helped me to be ready with lesson plans and opening activities to attract the kids. It also helped me to be ready with games and songs to keep my kids interested during longer classes.
TEACHING ENGLISH IN BEIJING, CHINA
Which city and country did you decide to teach English in and why?
I am teaching English in Beijing, China. I chose to teach here because its a huge city with great adventures to be had and I love Chinese history and the rich culture.
How long have you been in this country and how long do you plan to stay?
I have been here 5 weeks and I plan to stay 1-2 years.
How did you secure your English teaching job?
I did several interviews once I got to Beijing and just built a schedule to make a full time job until I get the job I really want.
What school, company, or program are you working for?
Guava Talk
How did you get your work visa? If you didn't get a work visa, please elaborate on working under the table without a work visa.
I came over on a tourist visa and then got it changed to a student visa by enrolling in Chinese classes. I am hoping to get a work visa once I get a full time job with a kindergarten that is big enough to pay for it.
Tell us about your English teaching job!
Right now I am working several part time positions to make up a full time schedule. My main school is Guava Talk and I teach VIP classes with college students. I also work at kindergartens with 3-5 year olds. I work about 6 hours a day. Currently I'm making about 12000 a month but I'm hoping to get a job at just one kindergarten and then do VIP classes on the weekends.
How did you find somewhere to live and what is it like? Do you have roommates?
I went through My Globe Consulting to take care of my apartment needs and help me out with everything. I got off the plane and took a taxi directly to my apartment. I live in a three bedroom apartment with two roommates, a guy and a girl. Both very nice, one American and one Brazilian. I live in Sunhe, a small community outside of Wangjing and Hub with everything you need. Beijing is huge so you really don't travel too far from your home on a daily basis unless you work far. Where I live there are mostly Chinese locals but you can live in foreign areas too, but it will be more expensive.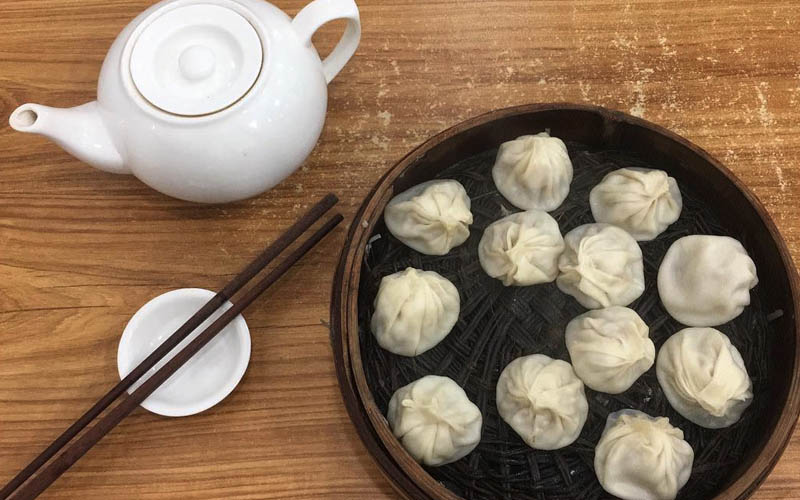 COUNTRY INFORMATION - FUN!
Please explain the cultural aspects, public transportation, nightlife, social activities, food, expat community, dating scene, travel opportunities, etc. about your country:
Almost no one speaks English so get ready to learn Chinese. People push in the subways and spit all over the ground, parents let their babies poop and pee on the ground wherever they are. It's kind of strange at first but you get used to it.
You can get almost everywhere by subway or bus. There's also taxis if all else fails. Traffic is bad so leave an hour early for anywhere. There's also three wheelers all over to take you short distances.
There are a few districts with a lot of foreigners and great night life. Sanlitun and Wadokou are fun and packed almost every night. There are great local restaurants all over and pretty cheap. They don't eat much chicken here, usually it's mutton, lamb, beef or just "meat". Typically if I can't read the menu I point at pictures. Most places have kung poa chicken so that's a great choice too. There is foreign food but you will pay foreign prices, there's a great place called Home Plate. They have your BBQ fix and some delicious hamburgers. Right off line 10 on the subway.
There's always events on the weekends. Just find them on the Beijinger or City Weekender. I went to a 5k color run, there's art shows and all sorts of fun things to do. Martial arts and yoga are pretty popular over here, I joined a gym and am doing jui jitsu now.
There are lots of foreigners to meet and if you're looking to date I would say it's very easy. There are people from all over the world here so whatever your type is you could find it here. Just an example, last night I went to dinner with friends, two Americans, a Norwegian, a Swede, a guy from Finland, a guy from Niger, and a Brazilian.
Flights are not too expensive over here you could take a week trip to Thailand for about 3000 RMB ($ 500 USD) with all expenses. There's always the fast trains too for about 600ish. If you are within driving distance you can get a personal driver for about 200 RMB one way.
COUNTRY INFORMATION - MONEY
What are your monthly expenses?
Rent: is about 1100 RMB a month.
Transportation: I spend about 100 RMB on bus/subway pass for a month. Taxis are expensive so I avoid them unless I'm traveling with groups, usually around 40-80 RMB for one way trip somewhere.
Food: I usually spend about 200 RMB on groceries per week and sometimes about 10-30 a day on fresh veggies from the street markets. Restaurants are about 10-40 RMB for local and about 50-100 RMB for foreign food. I usually only eat out on the weekends. Beer is about 3 RMB when buying it from a store and about 30-50 RMB at clubs/bars.
Usually on the weekends I could spend about 150 RMB in one night on drinks, transportation, food, whatever it is I'm doing for the evening.
Communication: My phone is about 100 RMB every two weeks.
Utilities: The gas bill is about 100 RMB a month split with roommates, electrics the same.
Other: Clothes are pretty cheap and you can bargain for the prices. I decorated my room for about 600 RMB.
How would you describe your standard of living?
I live comfortably in a three bedroom apt in Sunhe, Beijing. I eat at home most days but go out on the weekends
In your opinion, how much does someone need to earn in order to live comfortably?
Around 10,000 RMB would be fine but for a little extra spending money 14,000 RMB.
ADVICE FOR PROSPECTIVE TEACHERS IN BEIJING, CHINA
What advice would you give someone planning or considering teaching abroad? Would you recommend teaching in your country?
I would say just book your flight and get to the country you want to be in. People are very willing to help you out and things are easier to handle in person. It's an amazing experience and words really can't explain the feelings you get from moving to another country.
A native Texan, Erin Draycott decided to go on the adventure of a lifetime at age 25, when she completed her online TEFL certification with International TEFL Academy and headed to teach English in Beijing, one of the largest and most dynamic cities in Asia.
Want to Learn More About Teaching English Abroad & Online?
Request a free brochure or call 773-634-9900 to speak with an expert advisor about all aspects of TEFL certification and teaching English abroad or online, including the hiring process, salaries, visas, TEFL class options, job placement assistance and more.