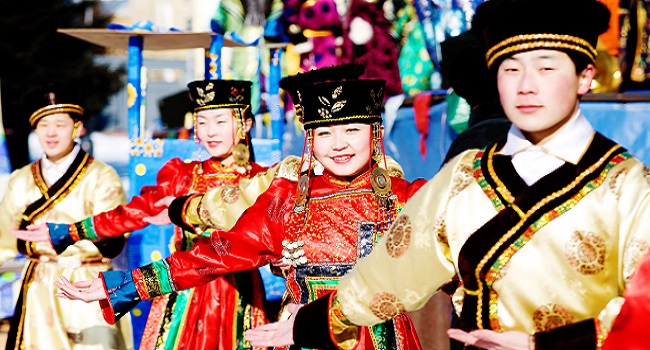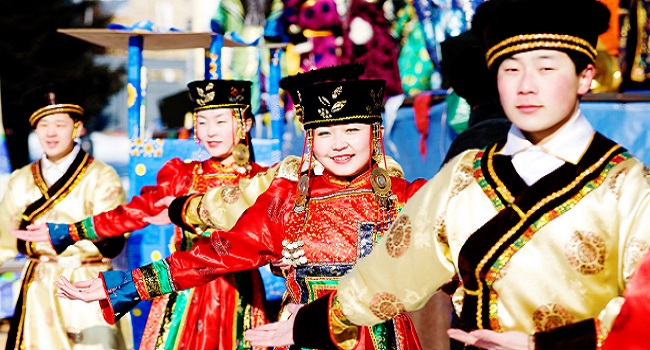 Teach English in Russia & Celebrate Maslenitsa: the Russian Carnival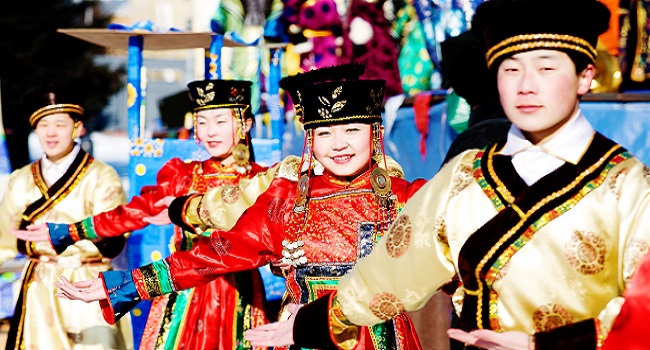 By Gabriela Fernandez
If you think that only those in New Orleans, Rio de Janeiro and Venice celebrate the coming of Lent and spring with great celebrations, think again! In Russia and across the Slavic world, the season of the winter's end has been celebrated since Pagan times and since the onset of Christianity, the great festival of Maslenitsa, like Carnival, has marked the coming of the Great Lent. It also represents just one of the many great cultural experiences awaiting those who teach English in Russia, which is one of the largest and fastest growing job markets in the world for teaching English abroad.
Like Carnival in Western Europe and Latin America, Maslenitsa marks the last opportunity to enjoy indulgent food (including dairy products) and drink prior to Lent, which is the most important season of fasting in the Russian Orthodox calendar. Hence, the festival is known for the preparation of rich foods made particularly with butter, cheese and milk. In fact, root of the festival's name, Maslenitsa, comes from the word maslo meaning butter in Russian, which is a key ingredient in the most important treat of the festival: traditional blintz (plural: blini) pancakes. The festival is actually known as "Crepe Week" or "Pancake week" because of the prominence of the famous blini.
Like Carnival and Easter, Maslenitsa occurs on different dates every year. Often, Easter and Lent fall on different dates in the Russian Orthodox calendar, and the Russian Great Lent begins on a Monday (March 3 in 2014), while Lent in the West begins on a Wednesday (hence, Carnival culminates on Fat Tuesday).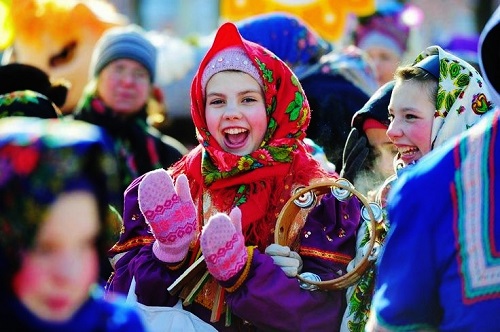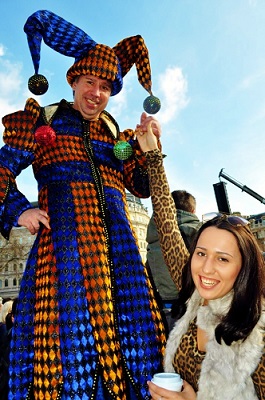 Like many traditional cultural and religious festivals and celebrations, Maslenitsa was discouraged during the era of the Soviet Union and the secular communism that dominated much of the Slavic world during the 20th century. But since the disintegration of the Soviet Union and the fall of the Iron Curtain, it has become a manifestation of Russians and others throughout Eastern Europe rediscovering their national identity and culture.
Today, Maslenitsa is a mainstay on the holiday calendar in Moscow where the "Maslenitsa town" is erected in Vassileyevsky Spusk, near Red Square, where music, food, shopping booths, folk music and other activities are staged. Prominent celebrations are also held in St. Petersburg and other cities throughout Eastern Europe. This year, even London is getting into the act as Trafalgar Square in the heart of the city has been transformed into a winter wonderland and entertainment zone featuring live Russian music, family shows, dancing, a bustling bazar and craft activities. Folk musicians and entertainers perform traditional Russians songs and dances, and of course classical Russian music couldn't be absent and the opening ceremony was performed by The Tchaikovsky Orchestra, which Russia's oldest symphony orchestra.
Blini Pancakes & Other Customs of Maslenitsa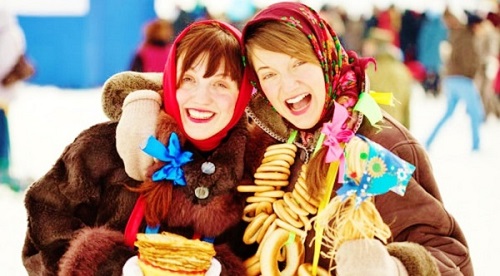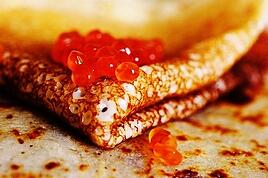 According to Russian tradition the Blini, or Russian's blintz pancakes symbolize the sun: warm, round and golden and synonymous with spring. As Maslenitsa is a time of indulgence, the blini prepared specially for the festival are typically loaded with goodies like cheese, butter, cream, mushrooms and even caviar.
Another prominent symbol of Maslenitsa is a scarecrow, decked out in women's clothes that once represented Kostroma, a pagan fertility goddess. Traditionally the scarecrow was burned in the hope that its ashes would provide fertility to soil during the coming planting season in spring.
In addition, customary activities include snowball fights, sledding, riding on swings, sleigh rides and bonfire jumping. It is also a traditional time to visit with relatives, and in particular, it is customary for son-in-laws to visit their bride's parents. All of which will probably make you want to eat more blini!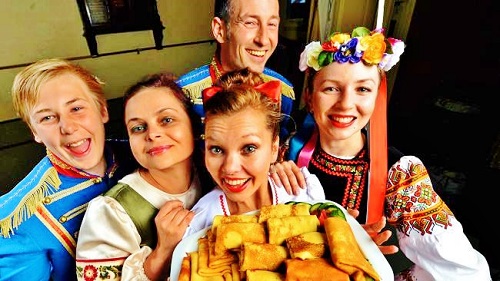 Want to Learn More about Teaching English in Russia & Around the World?
Request a free brochure or call 773-634-9900

773-634-9900 to speak with an expert advisor about all aspects of teaching English in Russia and around the world, including TEFL certification, the hiring process, salaries, visas and more.
Related Articles:
Q&As from ITA Alumni - Teaching English in Russia: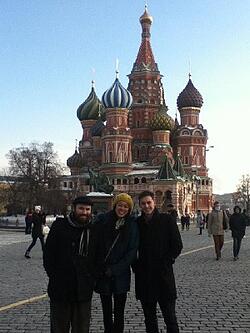 Alumni Article - Teaching English in Russia:
More articles about great holidays and celebrations around the globe: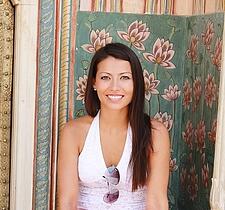 About the Author - Gabriela Fernandez is a passionate traveler, journalist, writer and political scientist with extensive international experience working as a broadcaster, writer and actress for television channels, radio stations and magazines across the globe. With a Master's Degree in International Development & Cooperation, she has explored cultures and cuisines the world over while traveling to 6 continents, more than 20 countries and hundreds of cities worldwide.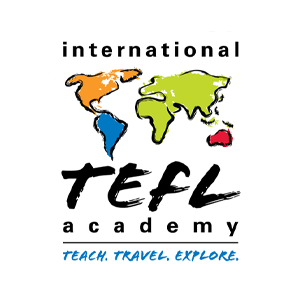 Founded in 2010, International TEFL Academy is a world leader in TEFL certification for teaching English abroad & teaching English online. ITA offers accredited TEFL certification classes online & in 25 locations worldwide and has received multiple awards & widespread recognition as one of the best TEFL schools in the world. ITA provides all students and graduates with lifetime job search guidance. ITA has certified more than 25,000 English teachers and our graduates are currently teaching in 80 countries worldwide.
Want to Learn More About Teaching English Abroad?
Request a free brochure or call 773-634-9900 to speak with an expert advisor about all aspects of TEFL certification and teaching English abroad or online, including the hiring process, salaries, visas, TEFL class options, job placement assistance and more.