ITA Alumni: 4 Entrepreneurs That Will Inspire You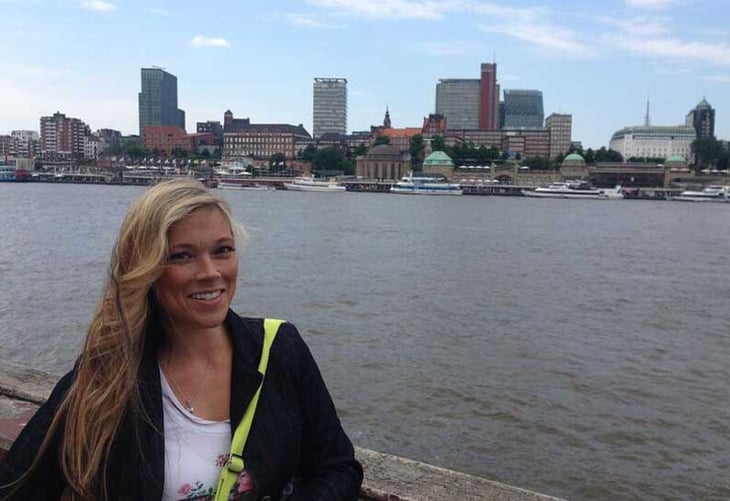 As an Admissions Advisor at International TEFL Academy, I often talk to potential TEFL students who ask the following questions:
"How will teaching abroad help my career?"
"What will I do after teaching English abroad?"
"Can I do more than just teach when I am overseas?"
The bottom line is that even if you aren't planning on making education and teaching your career, getting a TEFL certification and teaching English abroad is an excellent way to launch or enhance your career prospects. In many cases, people don't realize how much you learn about yourself by engaging in an experience like teaching English abroad. Of course, you learn about a new country and a new culture, but you'll learn a lot more about what interests you, what drives you creatively, and what your passions are - and you may even discover a future career that you never realized existed.
In this article, you'll meet a variety of International TEFL graduates that have leveraged their experience teaching English abroad into their new careers by starting their own businesses. Their stories will surely inspire you.
Tommy Joiner – Author, and Founder of Freelance Hustle & Gingerbread Marketing
A native of Carbondale, CO, Tommy Joiner has relocated to Medellin, Colombia after completing his Online TEFL Class and teaching English in South Korea for 17 months.


Tommy has been traveling the world and working on many of his own business ventures for the past 3 years.


He started his own marketing company 2 years ago, Gingerbread Marketing, which focuses on lead generation focused B2B content marketing solutions for software businesses.
Additionally, Tommy has also written his own book with a friend and travel blogger which tells his amazing story as well as other English teachers that have gone on do exciting things beyond just teaching, "Teaching in East Asia: Tales of Millennial English Teachers Creating a New Future Abroad"
In Teaching in East Asia, here is what you can expect to find:
First-hand accounts of teachers in Japan, China, Taiwan, and South Korea sharing what it's really like living and working on the other side of the globe.


Stories of dramatic transformation and inspiration showing how you can change your life, the way that Tommy and other English teachers have.



Detailed, how-to information that teaches: how to get a job teaching English in East Asia, how much money you can earn, what to pack, what to eat, how to make friends, how to get around, how to deal with culture shock, dating, nightlife, and much more.



Perhaps most importantly, by reading this book you will be given a blueprint - that many are using with great success - that can propel you onto even greater things in life. You can check out his book here: www.amazon.com/gp/product/B01C6N5ACQ
More recently, Tommy has also founded another company, Freelance Hustler inspired by his extensive experience with working freelance jobs all around the world. Their mission is to provide individuals looking to excel at freelancing with the inspiration and actionable information that they need in order to win high-paying jobs, make consistent revenue, and live more freely.
Tommy is now an experienced world traveler and entrepreneur that got his start through International TEFL Academy as a way to live abroad. Learn more about Tommy's experiences: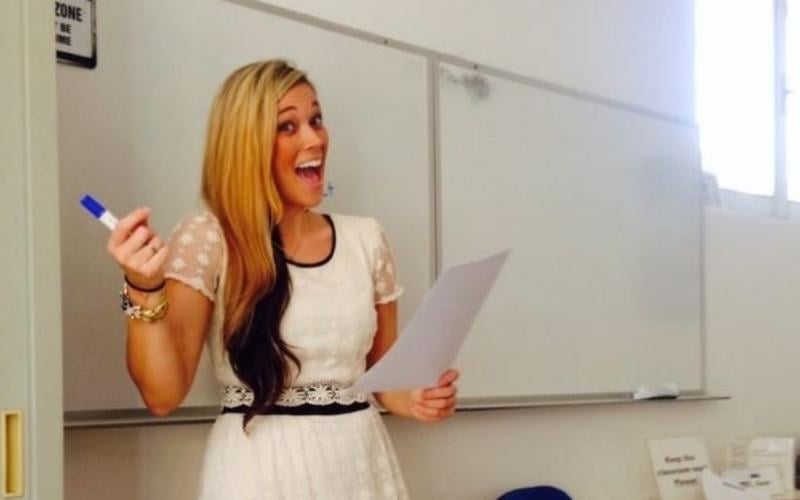 Tamie Arietta – Founder of Speakeasy Language Academy in Hamburg, Germany
Tamie graduated from the 4 Week TEFL Course in Florence, Italy in the summer of 2014. After traveling the world for a year she settled in Hamburg, Germany. She knew she didn't want to work in a typical language school to start. Tamie wanted to make her own schedule and to teach privately, but needed a way to professionally promote herself.
Therefore, she decided to design and develop a website and a marketing networking platform to professionally promote herself as well as other EFL teachers around the world. This is how Speakeasy Language Academy was started.
Speakeasy Language Academy assists, promotes and offers one-on-one support to EFL teachers worldwide. They offer support with everything from the visa application in Germany (letter of intent), health insurance process, to all marketing materials including a personalized bio on our website as well as membership to our teachers networking platform. Speakeasy Language Academy works with EFL teachers to jumpstart their teaching career and give support throughout their membership. It is a great place for recent graduates looking to work independently and also for established language school teachers looking to work on the side privately.
During her year of traveling while deciding where to live; she visited 4 continents and over 15 countries. Since Tamie has been teaching and living in Germany, she's been able to visit another 7 countries. By teaching privately, she now has the flexibility to travel, make her own hours and set her own rates. This is something Tamie feels very passionate about, so she is thrilled to be able to assist other teachers to do the same.
Read More: Hamburg, Germany English Teaching Q and A with Tamie Arietta
Ashley Strong – Founder of Ashley Strong Photography
After extensive time volunteering throughout Africa, Ashley decided to continue her travels abroad by getting TEFL Certified online and teaching English in Costa Rica. She then used these experiences to launch Ashely Strong Photography.
Ashley Strong Photography engages in photographic connections and time capsule creation for Southern and Northern California, The United States and Internationally. Bbased in the United States, Ashley Strong Photography reflects the realities of souls, their loves and their loved ones from an array of sessions including destination & local weddings, engagements, trash-the-dress, families, portraits, youth, community events and oh so much more for souls throughout the United States. Ashley's work also reflects her international experience and how her life abroad has shaped her.
You can learn about Ashley's photography, travels, and experience teaching English in Costa Rica through some of her interviews, articles and videos:
Pouneh Eftekhari – Founder of Longing to Travel
As graduation approached, and after 2 study abroad experiences, Pouneh Eftekhari was faced with the choice of following her head ('get a job after college') or her heart ('seeing the world). After a lot of research, Pouneh discovered that it wasn't an 'either/or' question, but an 'and' one. This discovery has led to over a decade of work, study and travel around the world, which has shaped her into a competent professional. Now, as Founder of Longing to Travel, Pouneh helps millennials 'follow their heart responsibly' through travel AND professional development, or what she calls #ProfDevAbroad.
Before Pouneh became a travel entrepreneur, she began her journey by taking her online TEFL course and teaching English in Anakara, Turkey.
Using her personal travels in 29 countries and her academic/professional experiences in 7, Pouneh shares proven strategies for professional development while abroad; including:
Developing skills through strategically designed short and long-term travel itineraries;
Acquiring specialized knowledge by attending grad school in Europe;
Gaining experience by volunteering, interning and teaching English abroad; and
Growing one's professional network while on the road.
She also offers a variety of services to career-minded travel addicts; including: Resume Coaching, European Grad School Consulting , #ProfDevAbroad Itinerary Planning, Lifestyle Design Sessions and Teaching English Abroad Consulting.
Today, Pouneh lives and works in Sweden and is writing a book called 'Grad School in Europe: Choosing, Applying to & Financing A Master's Degree in Europe', which aims to clarify the process of applying to grad school in Europe.
Follow your heart, but check with your head. - Steve Jobs
Connect with Pouneh:
Read about Pouneh's experience teaching English abroad:
These are only some examples of how teaching English abroad can lead to new career opportunities. Just recently another ITA graduate, Adam Lucente, published Teach, Write, Love: Teaching English in North Africa about how his experience teaching English in Tunisia led to his new career as a freelance journalist in Beirut, Lebanon. Nothing is guaranteed in life but if you make the leap to live abroad, explore your options and exert some initiative, the opportunities to take your life in new and exciting directions will be there.
Since 2008, ITA Advisor, Doug Waxman has helped more than 1,000 people gain their TEFL certification and see the world through teaching English abroad. A native of St. Louis (and an avid Cardinals fan), Doug has worked, traveled, and studied extensively in Australia and Israel, and he recently returned from an extended trip in China, where he met with language schools and caught up with International TEFL Academy alumni teaching throughout the region.
Want to Learn More About Teaching English Abroad & Online?
Request a free brochure or call 773-634-9900 to speak with an expert advisor about all aspects of TEFL certification and teaching English abroad or online, including the hiring process, salaries, visas, TEFL class options, job placement assistance and more.