Teaching English in Turkey: A Journey Towards Career Freedom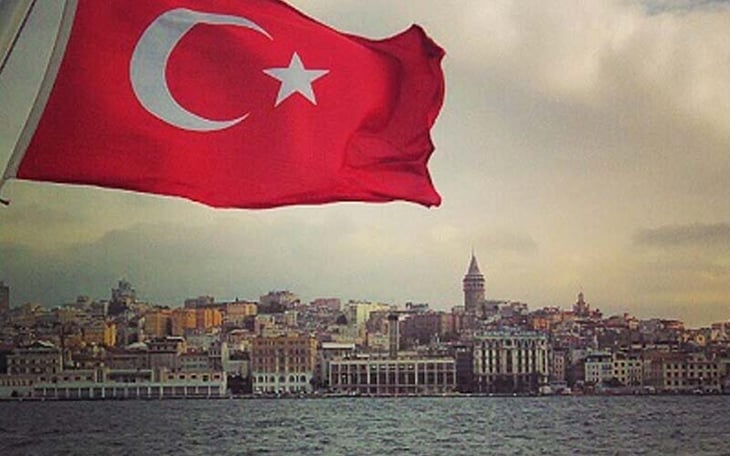 As a passport holder since the age of 5, you can say I'm somewhat of a travel addict. Even when I'm on vacation or living abroad, I feel jealous of those who are in places I'm not.
This love for travel turned into an addiction about ten years ago while I was studying abroad in France. Upon my return to the United States, I continued exploring other cultures through volunteering, my coursework (I ended up getting a Spanish minor), and studying abroad in Spain.
As graduation neared, I was desperate to go abroad again, but knew that I had to put my degree to use and get "a real job". This feeling of obligation lasted a mere 7 months. Soon I was in Denmark, pursuing my master's degree (which included a semester abroad in Spain). I then graduated, worked in Denmark for a bit, and then returned home to finally "start my real life".
My four years in Europe were extremely rewarding, as were the subsequent years in the US. I continued to get more involved in my field, but the more I did, the more unattached I felt. What was happening? I was finally living "the dream" with a husband, working at my "dream job" and advancing my career. But something was missing. The excitement and adrenaline associated with overseas living was missing...and I just couldn't get past it.
As a trained researcher, I did what any researcher would do. I researched. I dissected the top 50 travel blogs on the web to see how I could create a sustainable life of long term travel without living on a backpacker's budget. Sadly, I didn't find anything that could help me.
Then, I stumbled upon the International TEFL Academy website and explored the option of taking an online certification course for teaching English abroad. It sounded great because I could complete the course and practicum while still working and earning money. As an international education professional and adult educator, the course reinforced what I had learned in college and graduate school. It also introduced new concepts and ideas for teaching.

Although it seemed difficult at the time to see how taking this career break and teaching English in Turkey could actually enhance my resume and help focus my career trajectory, I can now see that it absolutely did.
For starters, I was working less hours, which allowed more time for reflection. My husband and I spent many hours discussing what we wanted our future to look like and finally had the time to make strategic decisions to move closer to our dream life.
Second, I realized while teaching in Turkey that I want a PhD in international education. My extra time and generous work benefits (4 weeks of paid vacation) allowed me to travel to Italy to attend a research seminar and to dedicate time to exploring potential PhD programs. This would have been more difficult had I still lived in the US--both cost-wise and time-wise.
Third, I'm now designing research proposals, writing personal statements, and interviewing professors from around the world. It is easy to see how my time teaching in Turkey has built up my confidence as a public speaker, improved my writing and has taught me to communicate with greater clarity. All critical skills for an aspiring PhD student (and many other occupations as well).
Finally, between the end of my work contract and grad school, I have enjoyed the unique opportunity to pursue fulfilling work while also seeing the world. My husband and I will attend professional conferences, travel the Adriatic coast, volunteer for causes that are near and dear to our heart and continue to make memories together. None of which would have happened if we were still living our pre-TEFL lives.
Without the financial stability that came with teaching abroad (we paid off our debt and managed to save up quite a bit of money over the last year), professional development and renewed sense purpose in life, I am confident the future will unfold in ways I couldn't have imagined.
Perhaps most beneficial to my career was the realization that I am in charge of my own career trajectory and can use my time to design my dream career. Following this realization came hours dedicated towards creative expression. I spent time learning how to and then designing a website, as well as growing my blog's readership to over a thousand subscribers. Without the schedule that came along with teaching English, this wouldn't have been possible. I also had the pleasure of working alongside my husband six days a week. This unique situation strengthened our relationship in unthinkable ways--too many to explain here. The skills I've gained from these two experiences alone are resume-worthy and are unmatched to any other skills developed while teaching English abroad.
So to those who are worried that teaching English abroad isn't a professional job, or are not sure how it can enhance their career, I challenge them to seek out strategic opportunities (i.e., teaching adults vs. children; combining work placement with language learning; etc.) and take a risk. The opportunities are endless.
Pouneh Eftekhari, an American turned Europhile, has traveled to over 25 countries and lived in six (USA, France, Spain, Denmark, Turkey & Sweden). She is obsessed with food and travel and enjoys exploring new places near and far. Today, Pouneh and her husband live in Sweden where her husband studies and she runs her online business, Longing to Travel.
Want to Learn More About Teaching English Abroad & Online?
Request a free brochure or call 773-634-9900 to speak with an expert advisor about all aspects of TEFL certification and teaching English abroad or online, including the hiring process, salaries, visas, TEFL class options, job placement assistance and more.