Teach, Write, Love: Teaching English in North Africa
Tunisia is known for its clear blue skies in the spring, and this day was no exception as Simon and I ventured from Tunis to Sidi Bouzid. A long ways from the capital city of Tunis situated on the Mediterranean Sea, Sidi Bouzid is a small city of about 120,000 that we would've never heard of if it weren't for what one Mohamed Bouazizi did there on December 17th, 2010.
On that day, Bouazizi burned himself alive in front of city hall after his fruit stand was confiscated by local authorities under the auspices that he lacked the proper permits. This set off a series of protests in Sidi Bouzid, and then Tunis, and then Egypt, and then Libya, and Syria and so on and so forth. These protests would later become what is known as the Arab Spring.

I was an intern on Capitol Hill at the time. Seeing the mass protests on the streets of Tunis on the office television, I never thought I would one day live and work in the country. But a decision to teach English abroad ultimately led me to 'Tunisia the green,' as some aptly call it.
My trip to Tunisia began with an onsite Teaching English to Speakers of Other Languages (TESOL) certification course I took the summer of 2013 after graduation. The course was offered through International TEFL Academy and administered in New York City.
Actually, it began even earlier when I had a phone conversation with an advisor named Ian Davis at the International TEFL Academy (ITA), which also runs said course. It was pouring rain at the time, and I was standing in the doorway of a building on the corner of 17th and K street in Washington, DC, trying to hear what he was saying without getting soaked.
When I first spoke to Ian, I was doing yet another internship-this one at a think tank-like the good DC college boy I was. But graduation was nearing, and I knew I wanted to do something different. I studied abroad briefly, but wanted to improve my Arabic and gain more international experience.
I had no idea how to do this. But one day I stumbled upon the ITA's website, and after the conversation with Ian, I knew I wanted to teach abroad.
The Better Business Bureau said the ITA was legit, my parents signed off on the idea, Ian and I had another conversation; and before I knew it I was using acronyms like 'SWBAT' and teaching the present continuous in the ITA's NYC TESOL course.
Within a month of completing the course, I accepted a position teaching English as a foreign language (EFL) at AMIDEAST-Tunisia and off I went.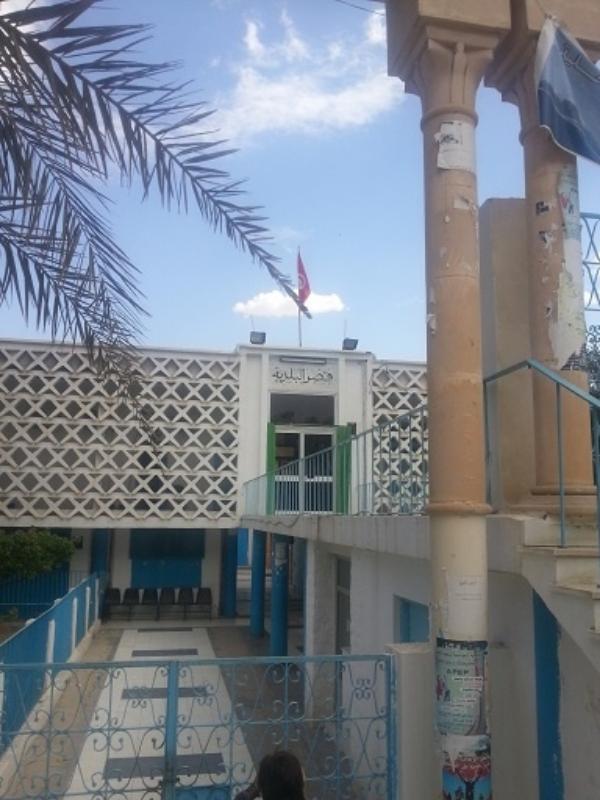 It was there that I met Simon Speakman Cordall. A former advertising professional in theUK, he later moved to Russia to teach English and write. After that he went to Vietnam, and eventually Tunisia.
He's still there, in fact. You can find him on a given day strumming on his six string, fishing in the Mediterranean, or reporting on everything from ISIS to transgender rights across the country. Originally a colleague of mine at AMIDEAST — where he taught when he wasn't writing articles — he's now Managing Editor of Tunisia's leading English language news outlet: Tunisia Live.
I like to think Simon saw future greatness in me when one sunny afternoon he asked me to interpret for him between English and Arabic for an article. But now that I think about, it was probably more to do with the fact that A) I lived and worked beside him, and B) I agreed to be paid in food and booze as I was neither completely fluent nor a professional.
So I said yes, finished my lesson plan, and we walked to the local Salafi (an ultra-conservative Muslim school of thought) mosque to ask the imam some questions. Running around interpreting for him became a semi-regular occurrence between my classes.
Our trip to Sidi Bouzid was one of those interpreting jobs, and is perhaps my greatest memory of my year teaching abroad. We met a street vendor who knew Bouazizi and recalled him fondly. A monument of a stone street cart built in his memory read "I die so Tunisia won't die."
Of course, he didn't actually say this. Actually, the aforementioned street vendor didn't think Bouazizi was thinking about politics at all when he immolated himself. But the symbolism jumped out at me. In a way, the present upheaval across the Middle East and North Africa—including the devastating civil war in Syria—began at the Sidi Bouzid city hall we stood before.
Sidi Bouzid was in the midst of hard economic times when we visited over two years after the revolution, and this is still the case today. We met a family whose only source of income was selling fruits and vegetables as Bouazizi once did. Later, we chatted with a young, unemployed man at a café who was seemingly the only English speaker out on the main drag that day.
I knew I didn't want to teach abroad forever when I began my TESOL course, and that was a reason why I began interpreting. However, I knew teaching abroad would set me on the right track towards a career in international relations. Riding back on the cramped bus blaring Algerian pop music through a muffled speaker to Tunis, I knew I wanted to become a journalist.
My teaching career was far from over, though. I finished out the year teaching in Tunisia and continued interpreting for Simon periodically as he taught me the ins and outs of journalism. Next, I moved to Jordan where I taught for another year while writing on the side. I'm now in Lebanon attempting to make a living as a journalist full time. My decision to teach abroad was an easy one; deciding on a long-term career choice wasn't. Ultimately, the former ended up leading to the latter.

I haven't ruled out a return to the classroom. I found teaching English a more stable career than journalism, and I loved interacting with the students. And the prospect of saving several thousands of dollars a year in the Gulf particularly appeals to me. But regardless of whether I go back to it, my decision to teach abroad will forever define me, and changed my life-and I hope the lives of my students-for the better. I wish you a similarly amazing experience.
Safe travels!
Adam Lucente is a journalist and English-language teacher from New York City. He learned Arabic in college and has since taught in Tunisia, Jordan, and the Kurdistan Region of Iraq. As an ITA Alumni Ambassador, Adam has shared many of his experiences and insights with others interested in teaching in the Middle East through numerous articles.
Want to Learn More About Teaching English Abroad & Online?
Request a free brochure or call 773-634-9900 to speak with an expert advisor about all aspects of TEFL certification and teaching English abroad or online, including the hiring process, salaries, visas, TEFL class options, job placement assistance and more.