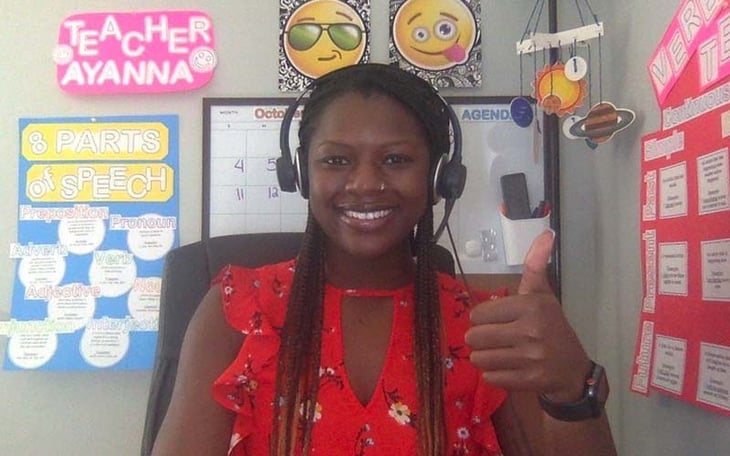 How Should I Pick a TEFL Course Date & When Do I Need to Enroll?
Have you already decided that living overseas as an English teacher and traveling the world is an experience you'll always regret missing out on? Well, it's your turn to publish photos on Facebook or Instagram of a life somewhere overseas, as authentic and off-the-beaten-tourist-path as it gets, while making an actual difference.
If you've arrived at the conclusion that, yes, you want to challenge yourself and take the leap to live internationally as an English teacher, then (congrats!) getting TEFL certified is the beginning of your journey. With so many potential teaching destinations, certification locations and course dates out there, deciding when and where can become a task in itself, so here are some questions to ask yourself to help you choose the right TEFL Certification option for you.
Let's Consider the Length of Training:
Do you have 4 weeks of uncommitted time to go through TEFL training?
Whether you take your class in Chicago or Florence, all onsite TEFL certification courses require clearing the agenda for a 4 week commitment to the course, and nothing else. This is a great option for anyone with a schedule gap (summer break, post-graduation, leave of absence, etc.) or for those ready to make a move overseas.
It is important to note that 4 week in person courses are intensive, and not a vacation, so if traveling to a foreign country for a class for tourism, this should be done outside of the 4 week commitment. You'll have plenty of weekends, holidays and vacations once you've actually begun working overseas and getting paid.
Know the Hiring Seasons & Plan Accordingly
Whether you're considering taking a four-week course in the U.S. before going abroad or taking a class abroad, it's important to consider hiring seasons for your target destination, as many schools in Europe and Latin America hire bi-annually, while those in Asia seek teachers year round.
If you are planning on taking your course domestically before going abroad and you are planning on teaching in a country like Spain, Argentina or Italy where you need to interview in person during a major hiring season, you should plan on wrapping up your TEFL course at least a month or two prior to heading abroad.
If you are planning on taking your four-week course in the U.S. and then interviewing in advance for positions in Asia, the Middle East, or countries like Turkey or Russia, where schools hire year-round, you should complete your TEFL course at least 3-6 months in advance to give yourself time to interview, sign a contract and take care of matters like travel arrangements, visas, flights, etc. before heading abroad.
For those planning to take their TEFL course overseas and then begin teaching, try to take your course in the month leading up to a major hiring season. For example, in Italy (and most of Europe), September is a major hiring period, so taking your TEFL class in Florence in August makes a ton of sense. In such cases, you're making this a one way trip – go for your certification and start your teaching journey directly thereafter as schools hire teachers to begin right away.
Enroll for In-person Classes 3-6 Months in Advance
While you can enroll for a four-week in-person class within 90, or even 30 days of the course start date, we strongly recommend enrolling at least 3-6 months. Why?
Classes are limited to 12 students or less and often fill in advance. This particularly the case for classes leading up to major hiring seasons in regions like Europe and Latin America. So, if you are looking to take a course in Barcelona or Florence in August or September to coincide with the hiring season, you should reserve your spot in January or March-April at the latest.
You need to give yourself ample time for planning and making travel arrangements, especially if you are taking a course away from home. Housing, flights, storing your excess stuff, saying goodbye to family and friends - this stuff invariably takes months to take care of and you don't want to feel rushed or have something go wrong because you didn't plan far enough in advance.
It makes financial sense. You will be able to split the tuition cost of your course over several months and when it comes to buying airline tickets, fares will be lower the further in advance that you purchase them.
How Would This Compare to Online TEFL Certification?
Can you commit 10 – 12 hours/week for the approximate duration (11 – 13 weeks) of one semester of college?
This is a perfect way to start the job hunt or planning phase without putting your career/studies on hold. Start networking with other enrolled students and Alumni targeting the same teaching abroad destinations, get your resume in the hands of employers and entertain some offers. This would be equivalent to adding a 9 credit, undergraduate teaching course.
Quick Tip! Consider not only the course start dates, but end dates! Leave yourself time between the end of the course and your anticipated departure. There are always loose ends to tie up, and it's better to feel relaxed than rushed before making a move!
Enroll & Begin Your Online TEFL Class at Least 4-6 Months Before You Plan on Heading Abroad
International TEFL Academy's internationally accredited 170-hour Online TEFL Class is 11 weeks, or 13 if you take a 2-week Specialty class at completion of your TEFL Course. In addition, students who do not complete their 20-hour practicum (live practice teaching) during the academic portion of the course, have a 60-day extension to complete it. That means your online TEFL class can take from just under 3 months up to 5 months.

In addition, if you are planning to interview for a teaching job in Asia, or the Middle East (or select countries in Latin America and Europe, like Chile or Turkey), the process of beginning your job search, interviewing, accepting a job, and then making travel/visa arrangements typically takes 3-6 months. The good news is that you can begin working on this process with Job Search Guidance advisors during the online class, but still the bottom line is that you should plan on the process of getting certified and lining up a job taking 4-6 months.
Learn More: Where will schools hire me in advance to teach English abroad?
NOTE: Online TEFL Classes begin every two weeks and classes often fill 2-4 weeks in advance, so don't wait until the last minute to enroll in your preferred course date. Check specific course dates and availability.
Additional Factors to Consider:

Have you sorted out your finances?
Are you planning on teaching directly after your course or do you want to get trained with the goal of teaching in the next 6 – 12 months?
If you are planning on teaching directly after your course, it's very important to consider start-up costs in the country of your destination. When taking an onsite course directly before a hiring season, we recommend having savings equivalent to the start-up costs + an additional month.
To learn more about start-up costs, check out the Country Chart and this article: What Are Basic Start-up Costs for Teaching English Abroad?
Considering a Two-Step Process
Many of those planning to teach English abroad take their TEFL course domestically (either in person or online) to start the process, then work to get overseas, effectively viewing teaching overseas as a two part process: first, getting certified; second, moving overseas to work.
Taking a course is a promise to yourself that you are actually going to live out this dream. Once you have that out of the way, you've got time to save money, work on your job search and mentally prepare for your trip. Again, International TEFL Academy can provide specific start-up recommendations based on your future destination, and this chart serves as a good estimate for living costs for 50 countries around the globe with the strongest teaching markets.
Have you made a definitive decision on your teaching destination, or are you trying to keep your options open?
Taking an in-person course in Chicago (or any domestic course) or online typically offers more flexibility. Work towards the goal of being abroad for a certain hiring season (if face-to-face interviews are required in your country of choice), but reach out to schools in countries that hire in advance in the meantime.
Takeaways - When should you start?
1. Make sure you have the proper time to commit to a class. When you know that you are definitely going somewhere, and teaching abroad is an experience you really want to have!
2. After you've considered the full spectrum of start-up costs, and you have decided whether an online or onsite TEFL class would be a better fit for getting you to your end goal. Also, are you planning to begin teaching immediately after completing your TEFL Course or 6 – 12 months (or longer!) down the road!
The Bottom Line: Give yourself as much time between completing the course and heading abroad. Trust me; you won't want to feel rushed in the pre-departure days and weeks – make time for yourself. Get excited for what lies ahead. Say your (temporary) goodbyes in proper fashion. Go out in style!
Matt Birgy is a member of the ITA Advising team, Matt has taught abroad in South Korea, studied in Germany, worked with adult ESL students in Chicago and visited over 20 countries worldwide. Between his teaching days in Korea and working as a senior advisor at ITA, Matt has more than 10 years of professional work experience in the field of TEFL and Teaching English Abroad.
Want to Learn More About Teaching English Abroad?
Request a free brochure or call 773-634-9900 to speak with an expert advisor about all aspects of TEFL certification and teaching English abroad or online, including the hiring process, salaries, visas, TEFL class options, job placement assistance and more.