REBECCA SIRULL
COLOMBIA TEFL AMBASSSADOR

Writing & Content Ambassador - Bucaramanga, Colombia

@rjsirull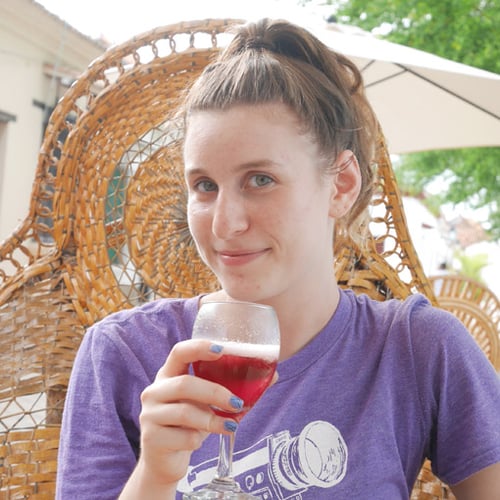 Where are you from? Boston, MA
Age: 24
Star Sign: Scorpio
University:
Northeastern University
Major:
Communication Studies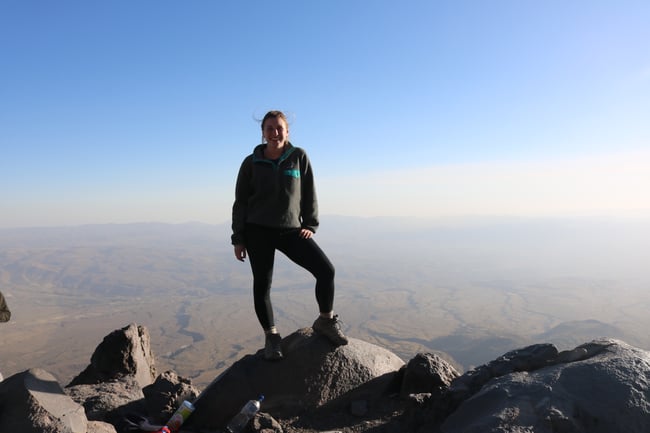 Is this your first time abroad? If not, where have you traveled?
I taught for six months in Arequipa, Peru before traveling around Colombia and ending up here in Bucaramanga. I also studied abroad in Spain (and subsequently bounced around Europe for a few weeks taking way too many pictures of cathedrals). Before that, I had visited Argentina, Morocco, Costa Rica, Italy, and some pretty neat corners of the US.
What made you decide to teach abroad?
In my sophomore year of college, I interned at an ESL textbook company where nearly all of my coworkers had taught abroad at some point. Hearing their stories and the overwhelmingly positive experiences they'd had, I started thinking about it for myself. Flash forward a couple years and I wasn't quite ready to join the 9-5 life, so I decided to go teach!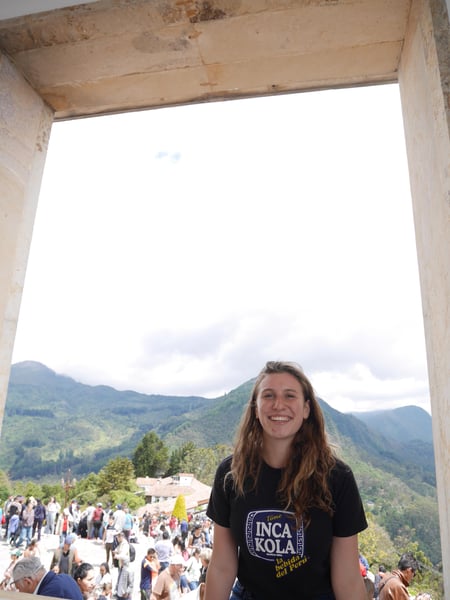 Why did you choose to teach English in Colombia?
Whenever I'm asked this, I always respond with "well it's kind of a funny story…" so here goes. My boyfriend (also an English teacher) and I were traveling around Colombia after working in Peru together. We'd needed to leave Peru because our 6-month visas were up and decided to head to the next country over. After a few weeks of hikes and sightseeing and salsa, we ended up on the north coast in Santa Marta. From there, we were planning to go down to Medellin to begin our job hunt, but weren't too thrilled about getting on a 16-hour bus. So we looked at a map and made a snap decision to break up our trip with a day or two at a small city in between: Bucaramanga. Neither of us had ever heard of it before, but when we arrived we immediately got a good feeling about the city with its lush green hills and friendly people. We walked around to a few English schools, handing out CVs, and soon found two that were hiring. While we did continue on to Medellin, we just couldn't get Bucaramanga out of our heads and decided to come back and make it our home.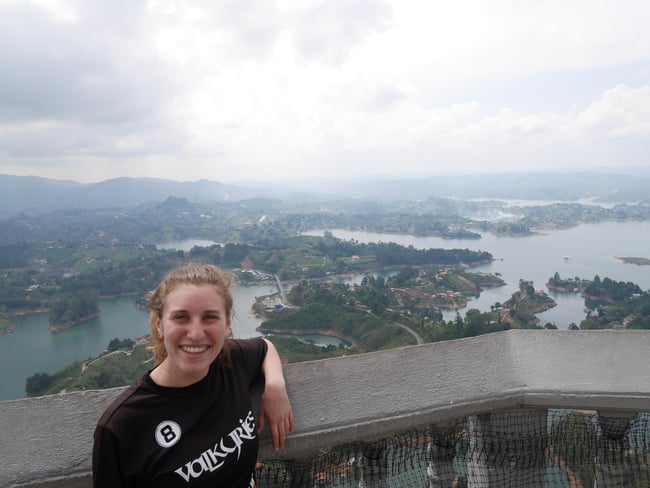 What are you most excited about being an ITA Ambassador?
I can't wait to share my little part of Colombia with the English teaching community! Most people plan to teach in Bogota, Medellin, or Cartagena (I know I did), but I truly believe Bucaramanga and the Santander department are the hidden gems of Colombia. I hope my stories inspire others to come visit this beautiful region or to consider teaching somewhere more off the beaten track themselves, no matter which country they're in.
If you could go back in time, what piece of advice would you give yourself before you went abroad?
Don't bring so much stuff!
You can read Rebeccas's blog here.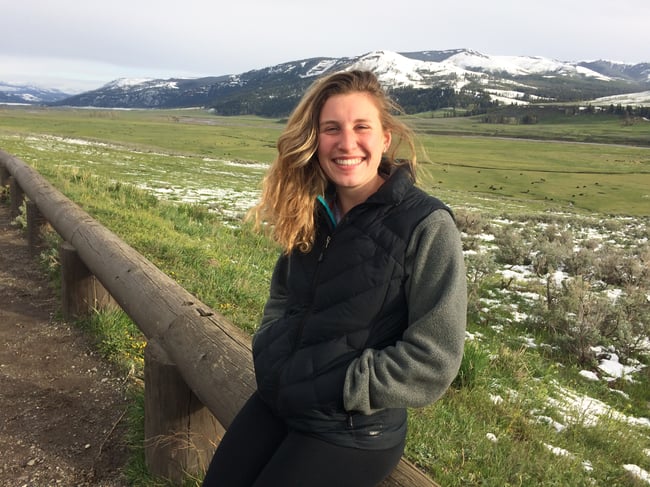 Our website uses cookies to understand what content is most relevant to your research on teaching English abroad. See our privacy policy for more.
Got it!