By Shay Ames
International TEFL Academy's Country Chart, which compares various aspects of teaching English in more than 50 different countries, is one of the most popular resources on the ITA website, but one question we often get is, "Why isn't this country, or that country included on the chart?"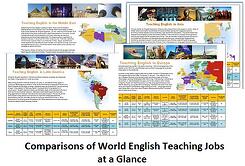 Different numbers pop-up when you inquire about how many countries there are around the world at any given time. Let's go with 196 countries, give or take how some classify an independent country, which can be similar to asking how you classify Pluto.
Regardless of how you define the nationhood status of places like Taiwan – when it comes to teaching English abroad, we strive to focus our attention on the best destinations for our readers, students and alumni for the most abundant, paid teaching markets. So, those are the countries that are included on our chart.
---
ITA's internationally accredited TEFL/TESOL Certification is geared for paid, professional English teaching abroad. So, the countries we list on our Country Chart and website are destinations that have a high demand for professionally trained English teachers. They offer, at least, a comfortable living wage (if not tremendous savings), even for first-time English teachers. This doesn't mean that there aren't opportunities in countries that aren't listed, but the most popular and viable options are going to be those countries included on this chart.
International TEFL Academy alumni are teaching English abroad in more than 70 countries around the globe. There are opportunities throughout Latin America, Europe, Asia and the Middle East awaiting you. Some popular TEFL markets include Argentina, Spain, South Korea, Japan, the UAE, and Turkey, for example. These nations with the highest demand are featured on our chart.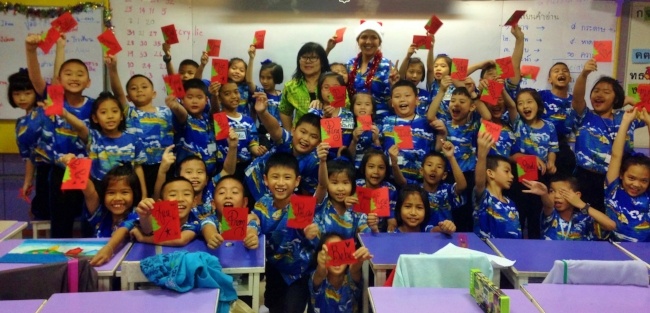 There are some countries with a great deal of need for English language instruction, however do not possess the means to hire, recruit and pay native speakers. In native-English speaking countries like the United States, England, Australia, etc., there is a also a huge demand for English language instruction, but it is difficult for non-citizens to get a visa to teach professionally. Then there are countries like Vatican City with a population of around 840, and therefore a virtually non-existent market for paid English teaching.
ITA also has another category of countries that you won't find highlighted on our website, but you will find resources for in our Job Search Guidance materials. Places like India where the TEFL/TESOL market offers a blend of many volunteer-based positions, with the possibility of finding paid work with certain schools/employers in major city centers. This is another great reason to talk with your TEFL advisor about your options abroad.
Finally, an important reason for going abroad is to share cultural awareness, learning and appreciating what makes us different, while strengthening all of the bonds that make us similar, hoping that the future isn't riddled with warfare. That being said, we are not going to promote ITA alumni going into conflict areas, which can exclude an unfortunate variety of nations, nor do we want to inflate expectations by including countries that just don't offer strong job markets.
For the number of countries out there that do not have profiles at our site, we have the many destinations that offer you a great deal of success and adventure teaching English. Do you think you might be able to enjoy yourself in Italy? Can you deny that there might be an adventure in traveling through Thailand? Does feeling admired for improving the lives of students in Nicaragua sound rewarding to you? How about making lifelong friends on your travels through Turkey or the stories you'll collect living as a local in Japan?
What is my point to all of this? There are so many countries with countless experiences waiting for you and we have vast resources to guide you there. Talk with your TEFL advisor to begin making your success plan a reality. And oh yeah, download a Country Chart to learn more!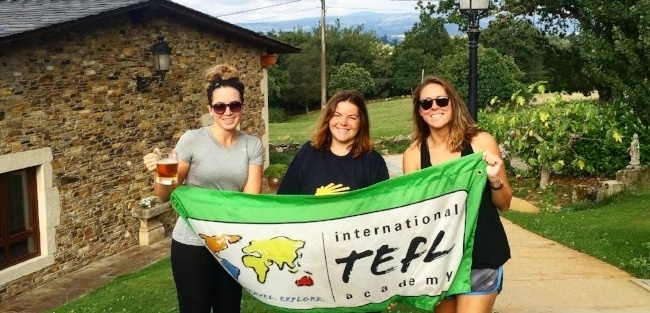 Looking to get started? Speak with an advisor today to put together your personal plan for teaching English abroad!
Request a free brochure or call 773-634-9900 to speak with an expert advisor about all aspects of teaching English around the world, including TEFL certification, the hiring process, salaries, visas and more.
Related Articles:
About the Author: Shay Ames


Since becoming disillusioned and bored with his old corporate job in Chicago more than five years ago, Shay has made it his life's work to help others travel the world by teaching English abroad as an admissions advisor with International TEFL Academy. When he's not explaining hiring seasons in Spain or helping a student choose the right TEFL class, Shay can be found watching his beloved Pittsburgh Steelers in Durkin's Pub, shooting hoops or honing his acting skills in one of Chicago's many theater and improv groups.