must read
Want to Teach English in Asia but Don't Have a University Degree? You're In Luck!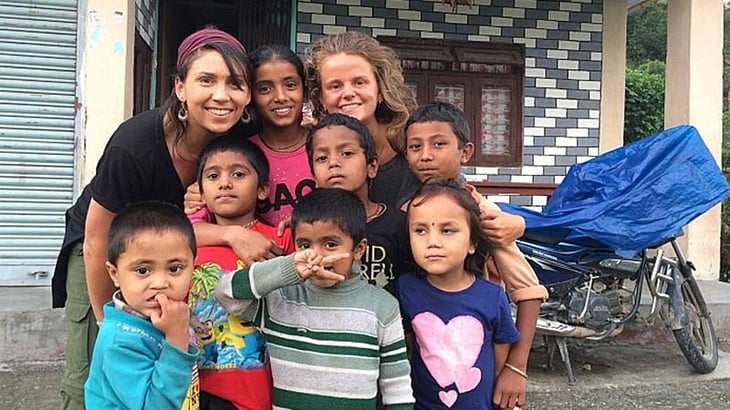 No College Degree but Want to Teach in Asia? Here are Some Great Markets to Consider!
Deciding where to teach English abroad can be a difficult, especially because there are over 80 countries worldwide looking to hire professional teachers. It's inevitable that each country will require different qualifications for English instructors, and certainly Asia is known as a region where many countries - like South Korea & Japan - require 4-year college degrees for English. However, if you want to teach in Asia but don't have a university degree, don't fret, you still have options!
Schools all around the world will hire you to teach English abroad without a college degree if you have a TEFL certification from an accredited program. With a TEFL certificate and native-English speaking abilities, you have all you need to provide your students with high-quality language instruction.
In Asia, Cambodia is an excellent option for teachers without a college degree. This market also has a very high demand for English teachers. Taiwan is also a viable option for those with an AA degree. If you are open to more short-term summer camp positions, volunteer and internship programs, there are a variety of opportunities in Southeast Asia and in South Asia (India & Nepal).
1. Cambodia
Cambodia is a great job market for those looking to teach English in this alluring part of the world. In recent years, hundreds of language schools throughout the country have begun to employ thousands of foreign English teachers.
Pay is modest compared to what may be earned in highly developed Asian countries like Korea and Japan. That being said teaching English in Cambodia is still a perfect for fit for those seeking an adventure off the beaten path in the heart of Southeast Asia. From tropical beaches and lush rain forests to charming old cities and fantastic monuments like Angkor Wat, Cambodia offers the international adventure of a lifetime. Teachers are not required to hold a four-year degree and do not need to be to be a native English speaker. Cambodia is also a market where age restrictions are minimal and flexible.
2. Taiwan
Taiwan is also a top job market for teaching English abroad in Asia. Although many schools require a 4-year degree to teach there, a 2-year AA degree will allow teachers to gain employment in Taiwan with some language schools. As in other Asian nations, education is a top priority for Taiwanese both on the macro/national level and on the family and individual level.
With a prosperous, high-tech economy based on international trade and commerce, that translates into high demand for native speaking English teachers. This makes a teaching English in Taiwan an ideal avenue for those who wish to explore Asia and especially for those interested in learning Mandarin Chinese. A generous salary and a very affordable cost of living allows English teachers to live very comfortably, with the possibility to save up to $600 USD per month after expenses (this will vary depending on the job and your own spending habits).
3. Short-Term Opportunities
There are also some summer language camps and internship programs available in countries like China, Thailand, and Vietnam that provide some options for those looking to work in Asia for short stints. Many of these programs will place teachers directly in a school for a period of 2-6 months. You will most likely incur a program fee for any internships abroad. Volunteering offers opportunities to work in some regions of the world where paid opportunities are extremely limited, including India and Nepal, and poorer nations in Southeast Asia.
Since 2008, ITA Advisor, Doug Waxman has helped more than 1,000 people gain their TEFL certification and see the world through teaching English abroad. A native of St. Louis (and an avid Cardinals fan), Doug has worked, traveled, and studied extensively in Australia and Israel, and he recently returned from an extended trip in China, where he met with language schools and caught up with International TEFL Academy alumni teaching throughout the region.
Want to Learn More About Teaching English Abroad & Online?
Request a free brochure or call 773-634-9900 to speak with an expert advisor about all aspects of TEFL certification and teaching English abroad or online, including the hiring process, salaries, visas, TEFL class options, job placement assistance and more.