must read
Top 14 Tips for Getting Hired to Teach English in Austria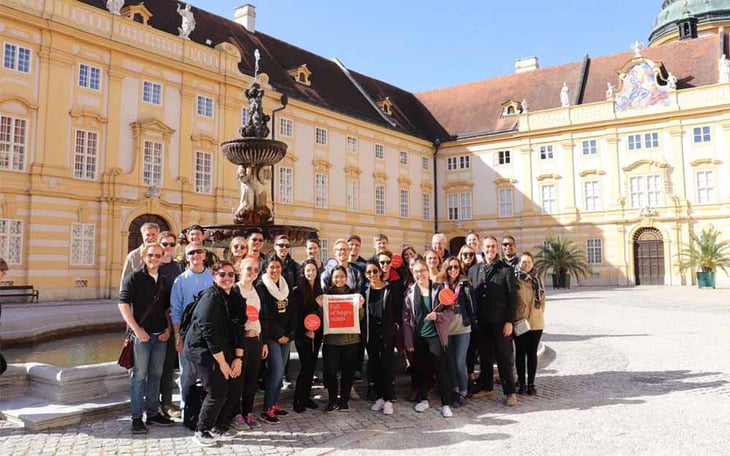 Whether you are an American, an European (E.U.) citizen or anybody else, you will find the vast majority of teaching and tutoring opportunities in-person locally on the ground in Austria. Because English language training is highly concentrated in the business sector and the vast majority of teachers work as freelancers and often on temporary contracts, seasonal hiring is not quite as prevalent as it is in some European countries. We still highly recommend that you plan on being in Austria during the end of summer (late August – early October) and in January. Some camps and schools also recruit in the spring and summer. Without E.U. citizenship, it is difficult to find work in Austria.
One option is through the Fulbright program to work in the public school system. These positions are competitive and start interviewing a year in advance. Check out the Austrian-American Educational Commission.
Again, the vast majority of English teachers in Austria work and are hired as freelancers, which means that as a first-time teacher you should not necessarily expect to land a full-time position, especially at first.
1. Get an internationally recognized and accredited TEFL certification with at least 100 hours of training and six hours of live practice teaching. It will be a sad day for you when you travel all the way to Austria to teach English and find that nobody will hire you because you don't have an accredited TEFL certification.
To learn more about choosing a TEFL certification, please read 7 Key Tips to Evaluating a TEFL / TESOL Training School.
2. GO TO AUSTRIA! Again, language schools and institutes in Austria interview and hire English teaching almost exclusively locally. This means that you need to go to Austria to meet with school directors and other potential employers. September and January are primary hiring months in Austria and through Europe.
3. Arrive in Austria with enough financial resources to support yourself for 4-6 weeks. Costs will vary depending on where you plan on living, but if you will be paying for your accommodations, we recommend that you arrive with access to cash and/or credit of at least $3,900 or €2,900 (not including airfare).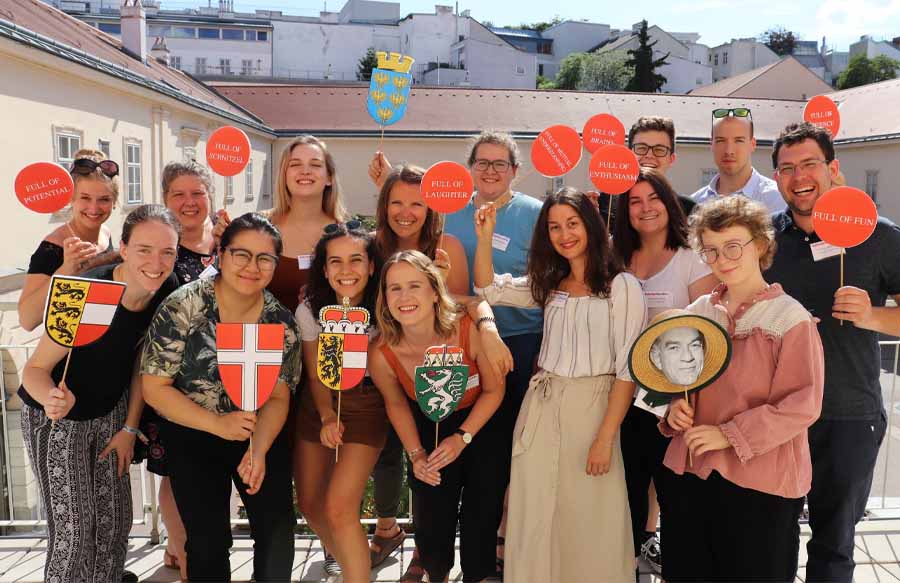 4. If you do not have accommodations lined up such as family or friends, plan on spending your first month in a hostel or some other budget-friendly accommodations. Use resources such as Lonely Planet guides to find such venues.
5. If you have friends or relatives in Austria, have them scout out local schools before your arrival. Also, have them inquire with friends and colleagues to see if they might be interested in private lessons – this will enable you to start making money and getting experience as soon as you arrive.
6. As soon as you arrive, get a local phone with a local number and make sure to include your new number on your resume and in all correspondence.
7. Have your teaching English abroad resume/c.v. and cover letter translated into German. Also make business cards for yourself is possible that list you as TEFL-certified.
8. To find schools to contact for interviews, use every resource at your disposal, including the Austrian yellow pages and major ESL job boards. Call and research schools online to make sure they are still operational before visiting them personally.
9. The best way to get an interview is to visit and call schools personally – do not simply sit in an Internet café and email resumes as this will not prove effective.

10. Find students to tutor privately. We recommend posting notices on bulletin boards in and around major universities as well as cafes and other highly trafficked areas. You may also consider posting ads in local publications as well, and word of mouth can be key, so make business cards and ask friends and acquaintances if they know anybody in search of private English lessons. To learn more, read Can I Make Money Giving Private Lessons Teaching English Abroad?
11. Search out the local teaching community; find out where other English teachers hang out, talk to them and building relationships. Word-of-mouth and personal referrals can be an excellent way to find local job opportunities.
12. Dress professionally and conservatively when meeting prospective employers; remove facial piercings (if possible). Always arrive on-time or early for interviews and be prepared.
13. If possible, have sample lesson plans and a video teaching sample ready to present.
John Bentley is Co-Founder & Senior Writer for International TEFL Academy (ITA), the world leader in TEFL certification for teaching English abroad. A graduate of Harvard University and the Medill School of Journalism at Northwestern, John is a recognized expert in the field of TEFL. His articles have appeared across the field's top websites, including GoAbroad.com, StudyAbroad.com, InterExchange, GoOverseas.com, Adventure Teaching, & many others. He has also spoken as an expert on Teaching English Abroad & TEFL certification at major conferences like MeetPlanGo and Lessons from Abroad (LFA) in Portland & San Diego.
Want to Learn More About Teaching English Abroad & Online?
Request a free brochure or call 773-634-9900 to speak with an expert advisor about all aspects of TEFL certification and teaching English abroad or online, including the hiring process, salaries, visas, TEFL class options, job placement assistance and more.