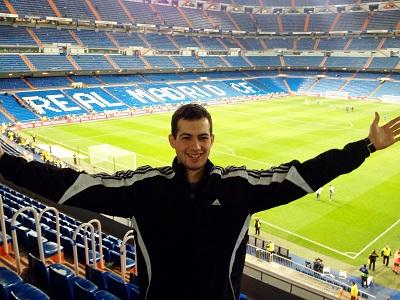 Madrid, Spain English Teaching Q&A with Colin Brown
TELL US ABOUT YOURSELF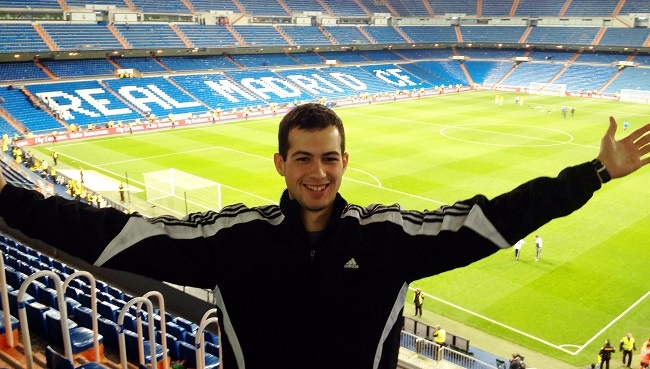 What is your citizenship?

United States

What city and state are you from?

Philadelphia, Pennsylvania

How old are you?

23

What is your education level and background?

Bachelor's Degree
Have you traveled abroad in the past?

I studied abroad in London England

If you have traveled abroad in the past, where have you been?

England, Ireland, Netherlands, France, Italy
What sparked your interest in going to teach English abroad?
My time studying abroad in England really kicked off my interest in traveling more and discovering for myself what I had previously only seen in books or on TV. When I was studying in London, I was exposed to a range of different people and perspectives. I was fortunate enough to also travel a decent amount while I was abroad which only furthered my interest.

Other teachers and study abroad alumni will attest to the fact that once your begin your journey abroad and begin to visit new places, your appetite for travel (and your list of destinations to visit) will only grow.

What were some of your concerns before teaching abroad?

Money and coping with the language barrier were my two biggest concerns prior to moving.

What did your friends and family think about you moving and teaching abroad?

They were very supportive because they know this is one of my passions and a huge source of enjoyment for me



TEFL CLASS INFORMATION
Why did you decide to get TEFL certified and choose International TEFL Academy?

I chose to get TEFL certified for two reasons. Firstly, I wanted to gain experience in a teaching role as I had never really held a similar position before. I wanted to improve my public speaking skills as well as make sure I was as prepared as I could be to start teaching students although, for first time teachers, your first month or so in country will be your crash course and when you learn the most about what teaching really entails.

Secondly, I wanted to add the certificate to my CV so potential employers would see I was qualified for the job. The necessity of becoming certified changes from region to region and even country to country so look into your chosen location for more in-depth information.
Which TEFL certification course did you take?

Online TEFL course

How did you like the course?

The online TEFL course helped me review English grammar which, at least in my case, was necessary before I started teaching the subject to others. Having English as your mother-tongue does not necessarily mean you know its construction and grammar rules.

I also found the lesson planning portion of the course helpful. One of my concerns going into teaching was not knowing the day-to-day activities of giving English lessons. It was good to have a foundation from which I could build on during my time teaching.

The in-class practicum portion is the most helpful part of the course as it is the closest to teaching your own lessons. As I mentioned before, being in a real class and working with students is much different from reading about the process, so I recommend getting as much experience in a classroom as possible. This will make your transition much easier and make you feel more confident about your preparations.

How has your TEFL training helped you in your current teaching position?

My TEFL training provided me with the general principles of teaching English and the potential problems that can arise in the classroom. So in that sense, it prepared me mentally for different scenarios that I had to deal with during my time abroad teaching.

Which city and country did you decide to teach English in and why?

Madrid, Spain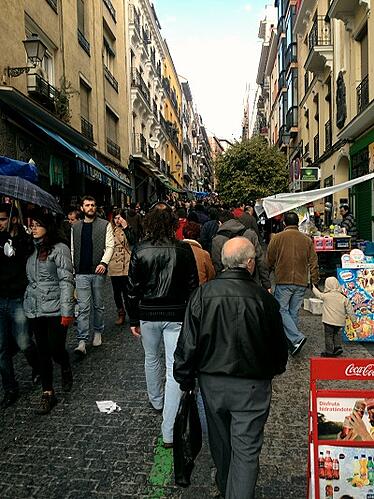 How long have you been in this country and how long do you plan to stay?

I was in Madrid for a total of 7 months teaching English.

How did you secure your English teaching job?

By walking into teaching academies and talking with hiring directors directly.

What school, company, or program are you working for?

Canterbury English Academy

How did you get your work visa?

I did not obtain a work or student visa during my time in Spain. There are a good number of academies in Madrid and Barcelona that hire teachers under the table. This means getting paid in cash, having sometimes inconsistent payday situations, and dealing with the fact that you will not technically be a legal resident after the first 3 months. However, many teachers do work this way in Spain and it is possible.

Tell us about your job teaching English in Madrid!

I worked for an English academy in Madrid's city center that sent me to clients' homes to give lessons. My clients ranged from individual school children aged 6 to 17 years taking after-school courses to businesses where I was teaching lunchtime classes to 10 employees in the conference room twice a week.

Teaching in Spain can have erratic schedules due to a more relaxed lifestyle and lots of national and local holidays. I usually averaged around 16 class hours/week. This does not sound like much but you also have to factor in lesson planning time and especially commute time. Traveling to and from clients' residences or businesses in a major city will be as much time as the classes themselves.

As I said, Spain has lots of vacation time, which is nice because it allows you to plan travel. However, it also cuts in on your hours and consequently pay. My impetus for teaching was primarily due to my love of travel so I would spent a lot of time traveling on the weekends. I averaged about 2 trips a month, mostly within Spain but also some within other parts of Europe.

This, coupled with my other expenses, meant I did not save any money and spent a significant amount of my savings during my time there. Having said this, there are not much better things in the world to spend a few thousand dollars on then traveling Europe in your early twenties.

How did you find somewhere to live and what is it like?

I lived in a hostel for my initial 2 weeks as I searched for an apartment. Lots of rental properties in Madrid and Barcelona can be rented for shorter lease periods so, in this sense, it is a fairly flexible market.

I mostly used online rental sites like idealista and easypiso. I would also highly recommend reaching out to any people you may know in the country and to aggressively network because this is how you will find most of the available apartments and even jobs. I was lucky enough to walk into a situation and absolutely love my roommates - two Americans and one French. The apartment was so-so but was in a great location and allowed me to expand my friend group in the city which was by far the most important aspect for me.

If you haven't lived in a European country before, get ready for a few changes. Personal space will be limited and appliances will be smaller. Bring only essential items/clothes and know that some electronics will need to be purchased in-country.


COUNTRY INFORMATION - FUN!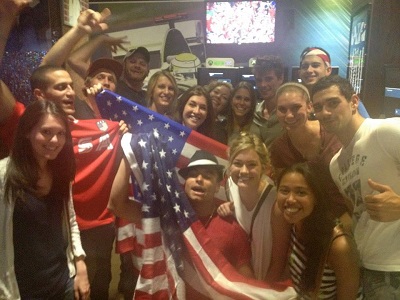 Please explain the cultural aspects, public transportation, nightlife, social activities, food, expat community, dating scene, travel opportunities, etc...

Spanish culture is generally very much laid-back. Big cities like Madrid and Barcelona of course offer all the excitement and hustle of a typical city, but they still move slower than their American counterparts. More priority is given to social time and meeting friends, and vacation is more abundant. Cafe culture is still alive and well on the Iberian Peninsula. Also know that culture in Spain is largely regional and can change quite a bit over short distances.

Public transportation is generally very good, especially in Madrid, which has one of the best metro systems in the world. Planes, trains, and...buses will be get your everywhere you need to go for relatively cheap.

Spain is world renowned for its nightlife, especially in Madrid, Barcelona, and the island of Ibiza. The Spanish night starts late and lasts long into the morning. Apart from nightlife, socializing at a local bar or cafe during the afternoon is a popular activity throughout Spain. Friends will stay out on terraces and at outdoor tables for hours on end.

Much of Spanish culture revolves around food. Wine, tapas, and paella are the most notable examples of Spanish food and drink culture and they are certainly integral to the lifestyle. Meeting for jamon and sangria is a fundamental Spanish tradition that will certainly consume a lot of your time here, and with good reason.

There is a large American expat presence in Madrid and Barcelona and even some of the smaller cities. Lots of young Americans and other native English speakers are living in Spain either working as teachers, studying, or working professionally.

Spain has an awesome array of travel destinations within its borders from major cities to country wineries to beach towns. It is also fairly easy to hop on a discount airline and make it to other European destinations.


COUNTRY INFORMATION - MONEY
What are your monthly expenses?

Rent: 350 €
Food: 80 €
Social : 150 €
Metro: 50 €
Phone: 10 €
Travel: 400 €

How would you describe your standard of living?

College Comfortable

In your opinion, how much does someone need to earn in order to live comfortably?

1,200 €


ADVICE FOR PROSPECTIVE ENGLISH TEACHERS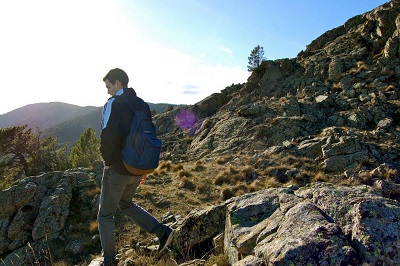 What advice would you give someone planning or considering teaching abroad? Would you recommend teaching English in Spain?

Spain is a great destination to visit and travel within and also has an expanding market for English teachers. The cost of living is lower than in many other parts of Europe and the lifestyle is really interesting to experience from the perspective of an American.

For prospective teachers, network with friends and friends of friends to really get an idea of what it is like to teach in your target city. These will also be useful contacts when you arrive and need to find a job and apartment. Look into the differences between teaching through an academy and teaching through the government program Auxiliaire de Conversacion. The government program requires an earlier application but also has many benefits.


For more on Colin's adventures, check out his blog: http://colinjordanbrown.wordpress.com/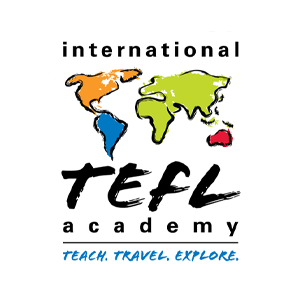 Founded in 2010, International TEFL Academy is a world leader in TEFL certification for teaching English abroad & teaching English online. ITA offers accredited TEFL certification classes online & in 25 locations worldwide and has received multiple awards & widespread recognition as one of the best TEFL schools in the world. ITA provides all students and graduates with lifetime job search guidance. ITA has certified more than 25,000 English teachers and our graduates are currently teaching in 80 countries worldwide.
Want to Learn More About Teaching English Abroad?
Request a free brochure or call 773-634-9900 to speak with an expert advisor about all aspects of TEFL certification and teaching English abroad or online, including the hiring process, salaries, visas, TEFL class options, job placement assistance and more.