Returning Home and Back Again - My Failed Attempt to Stay in Texas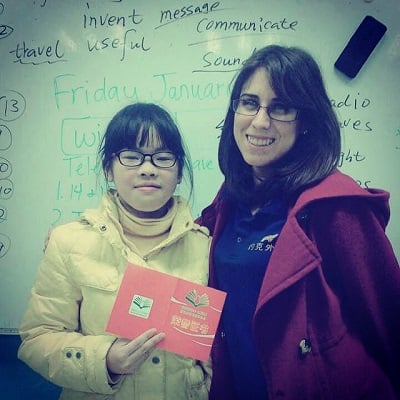 Returning Home and Back Again - My Failed Attempt to Stay in Texas
Returning Home and Back Again: Take Two on Traveling Abroad
By: Amanda Martin
I can honestly say that making the decision to move abroad and teach was the best choice I have ever made in my life. I am a completely different person now than I was before I got on that plane to head for China that first year. It has made me a better person and a better citizen of the world. I have experienced so many things, seen so many beautiful places, and questioned many things along the way. Little did I know when I was first signing up for the online TEFL course with the International TEFL Academy how big of an impact this journey would have on my life.
I taught at the most amazing school in China (in my opinion), and I loved every second of my job. I loved my students, my fellow foreign staff, and the Chinese staff at the school. I had no problem adjusting to life in Fuzhou.
"I just dove right in and accepted it for what it was:
a huge life experience that I would learn things from."
After finishing my contract there, I took a contract in teaching English in Prague, Czech Republic. I loved Prague; everything about that city is just gorgeous. Every photo that I took of the city could be a postcard. But halfway through my contract, I received sad news from home. I had lost my little cousin. I took the news pretty hard especially being so far away from home. I ended my contract early and decided to go to Spain. My close friend was there, and I needed time to come to terms with what happened and to recuperate. I was there for about a month and a half exploring the city and getting myself together.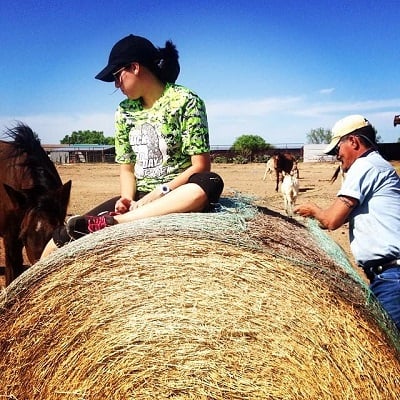 It was after a month that my family started asking me when I was going to go home. I honestly didn't know; I hadn't thought of a plan. After a few discussions, a one-way ticket was booked for me to head back to Texas. I was extremely nervous at the thought of going back. I had naturally always kept in touch with my family, but it was hard for me to keep in touch with my friends. I hadn't spoken to some of them in a while, and the thought of just being back in Texas was weird for me.
After all, I was a completely different person from when I first left. I couldn't help but wonder how I was going to deal with being back home. I had a few layovers on my itinerary. I first touched down on American soil when I had a layover in New York City before my flight to Austin. It was weird listening to everyone speaking English as they shuffled about throughout the airport. I was happy to see all of my favorite snacks in the various shops and of course had to buy some.
'After being in Texas for a few days, I couldn't help but shake this weird feeling. It felt weird for me to be back.'
People would ask about my adventures, and I would tell them my different stories. Most people that I talked to were jealous of my adventures, and I felt proud of myself for doing so much while I was away. The more I talked about my experiences, the more I missed them. I had this yearning to travel and be abroad again. It was like I wasn't quite ready to be home yet and settle down, even though I was already back home.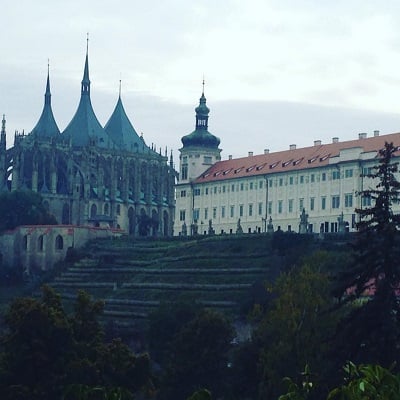 I caught myself looking at world maps and checking prices of flights and trains to different countries. It was then that I realized that I wasn't ready to "settle down and start a retirement account", despite a lot of my friends and family urging me to do so. So I sat down, looked at possible places to work, decided on a country, emailed some people, and booked a one-way flight out of Texas. It is the second big decision in my life that I don't regret making.
I lasted five whole months back home before coming abroad again. I feel as if that is an accomplishment. For me, there are still so many places that I want to see and so many things that I want to do. Right now, I am in Hamburg, Germany. I am currently working with the SpeakEasy Language Academy, set up by a fellow American. I am also interviewing at different language schools here and looking at online teaching. I am happy to be abroad again, the possibilities are endless!


My advice to anyone reading this and to anyone thinking about returning home: Make sure that you are 100% ready to be back home. You will miss the adventures and the traveling; I know I did. But deep down, I had a gut feeling that I still had to continue my journey of teaching English abroad. Follow your instincts and your gut, they're always right!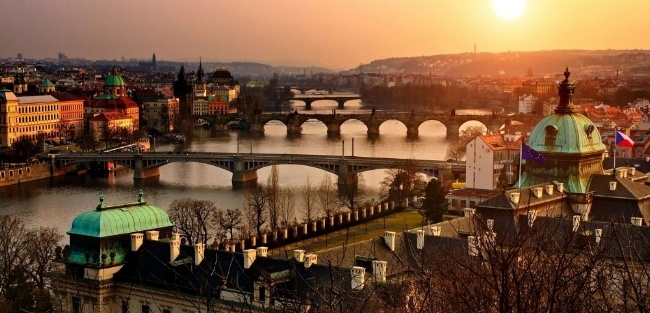 Good luck on your journey abroad!
Amanda Martin is 27 from Poteet, Texas with a BS in Forensic Science with a Minor in Psychology from St. Edward's University in 2011. She was a Teacher's Assistant for the public schools in Texas for two years before deciding to fly off to Fuzhou, China, to teach English. Since then, she has not stopped traveling and teaching.
To read more about her adventures, check out:
Founded in 2010, International TEFL Academy is a world leader in TEFL certification for teaching English abroad & teaching English online. ITA offers accredited TEFL certification classes online & in 25 locations worldwide and has received multiple awards & widespread recognition as one of the best TEFL schools in the world. ITA provides all students and graduates with lifetime job search guidance. ITA has certified more than 25,000 English teachers and our graduates are currently teaching in 80 countries worldwide.
Want to Learn More About Teaching English Abroad?
Request a free brochure or call 773-634-9900 to speak with an expert advisor about all aspects of TEFL certification and teaching English abroad or online, including the hiring process, salaries, visas, TEFL class options, job placement assistance and more.