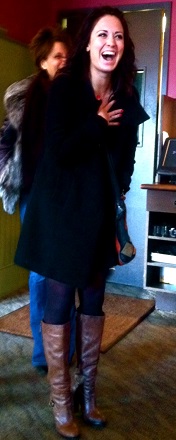 What to Expect, When You're Expecting... to Move Abroad
By:Alexis Sabatino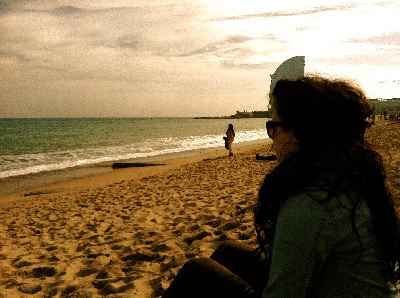 Approximately nine months ago, I made the best decision of my life. I made the first step towards finding my purpose. Here's what I know, what I experienced, and what I have to offer you on your own journey. As my mother has so kindly described what I went through as "giving birth," I have deided to illustrate my journey in this obscene and accurate way. Thanks for the inspiration mama!


It was one year ago this time that I became pregnant with a concept, a dream, an obsession…
A concept that I somehow knew in the depths of my soul would become my reality. After over 4 years of the college classroom and a trip abroad that changed my life…I decided, without any doubt, that I would move abroad and more importantly, find my purpose. Alone. No friends. No boyfriend. No family. No school program. Just me.
It began just like any normal pregnancy. I was excited, nervous, and completely shocked. Even though this was completely my idea, in many ways I couldn't believe it was actually happening. I spent hours on the computer researching foreign cities, I enrolled into an ESL teaching course with the International TEFL Academy, I probed everyone I could find who had first-hand experience or knowledge, and I laid in bed for months passionately charged about what I was embarking on. I was feeling thrilled. Excited. Energized. Invigorated. Independent. I was wearing my newly pregnant glow, and everyone could see it!
And then one day, unexpectedly, the morning sickness came. I started to feel the aches and pains of what was developing inside me. Something really was growing, and it was totally foreign to me. I felt strange and a bit moody. When someone would ask me about the details of my trip, I could always see their look of shock and anticipation. As if their eyes were saying, "you have no idea what you're doing, you're f***ing crazy, and get ready for a harsh awakening."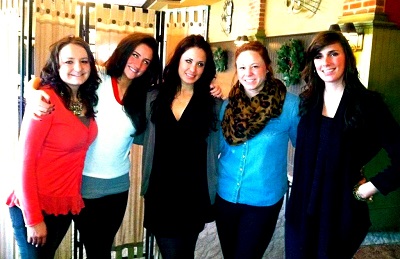 I pressed on, head held high, as I usually do. But the closer it got to my "due date," the more panic settled in. January 3, 2013 was creeping up quickly and as I finished my teaching course mid-November, I was relieved and totally terrified for the next stages of the "pregnancy."
Could I really do this? Leave behind all the "opportunity" I had waiting for me in Philly. Leave my family, my friends, and my life…to start from scratch with no one and nothing. Was I creating a fantasy about an ideal life that didn't really exist overseas? And what if I fail miserably? Will I be subjected to the humiliation of the people who "told me so?"
After my birthday, thanksgiving, student teaching, and resumes, I had less than a month until the big day. Holy mother of god had my terror sky rocketed.
It was the holiday season and I was saving every last penny for my journey. I was saying goodbye after goodbye after goodbye. It was becoming more and more clear to me that I was leaving behind a community of people I love so deeply that it actually took my breath away. In a nutshell, I was reaching my emotional capacity.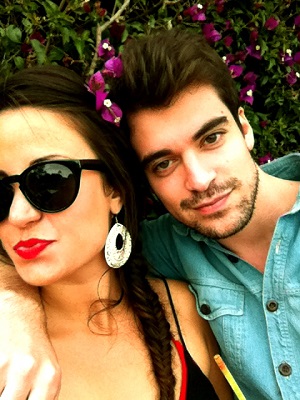 December 31, 2012 was my breaking point. My metaphorical water broke, and created a New Year's Eve disaster. I was in labor and paralyzed with fear. No one at the party knew I was stirring inside like a crazy person. I put on a smile and my red dress and went through the motions of having a great time. Inside I was totally, thoroughly, absolutely going Britney Spears post buzz cut crazy.
I passed out earlier than the rest of my friends because deep down I wasn't enjoying the festivities the way I wanted to be, but didn't want to alarm anyone and ruin the holiday. Not to mention, my pride. How could I explain to everyone I love that I was having second thoughts about this "pregnancy." It was too late to change my mind.
At about 5:00 am I woke up abruptly to the sound of people still partying. It took me a moment but I realized it wasn't the party that woke me, it was my own very real, very raw panic. Just as the realization hit, my best friend and soul mate found me in distress. Maybe it was our energy waves connecting, or maybe she was so drunk that she was trying to find a bed to sleep in. Either way, she saved me.
Mascara down my face and glitter in my hair, I sat in her bathroom, where I had sat 10,000 times before, and I shook and convulsed with terror. In 2 days I'd be gone, and I didn't know if I could do it. And for the first time in 4 months I confessed this fear to my best friend, who had spent months utterly devastated over my departure, spending nearly every breath trying to talk me out of my decision to move 4000 miles away.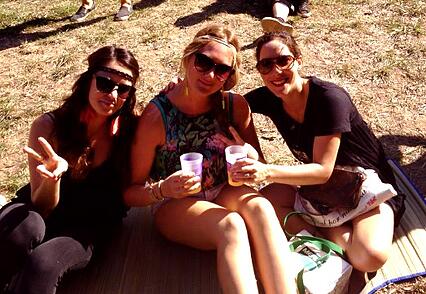 I was ready for her response. I was ready for the "I told you so." When you're experiencing a true panic attack, you don't have the capacity to consider your pride anymore, you just want someone to save you. Drunk and totally sound-minded, she looked at me with big eyes, astonished yet touched by my breakdown…
"In two days you are going to get on a plane, and you're going to be okay. I am so proud of you because I know that you are following your dream. I can let you go now because I see this is what you really want. You are really doing it. You are going to find what you're looking for, you are going to find your truth."
She remained 100% calm through my avalanche of anxiety. She helped me breathe through my "labor pains" and essentially told me that I would be more than able to handle the "baby" coming. I still wasn't sure if I could, but in two days I would find out.
On January 3rd, 2013 I got on a plane headed for Europe, and a funny thing happened; I wasn't scared anymore. In every corner of my being I knew this was right and everything would be okay. As I dried my final tears and walked through security, I felt a sense of peace and calm that I hadn't until then…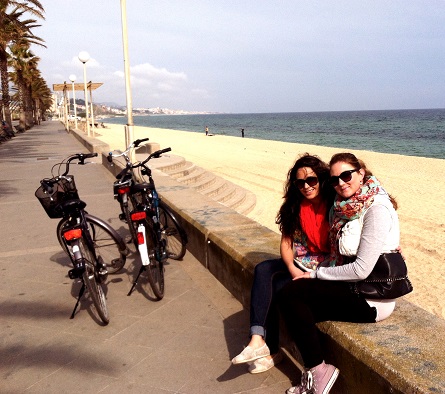 I can't say what happens when you become a mother, but if I had to guess, it would be like someone handing you the baby and you instinctively knowing what to do. That's what happened to me last January. I became the proud of mother of a new life.
My point is that babies don't come with instructions. Neither does moving abroad, leaving your comfort zone, and finding your purpose. You can read books, interview others, and prepare for months, but it's not until you experience it for yourself that you can really appreciate and understand its power.
My mother always reminds me that it's what's behind the fear that is worth enduring the terror. Being afraid is what reminds us we are alive. And isn't that what we all crave… to experience those visceral moments that shake us from the haze of our monotonous lives?
"The moment one definitely commits oneself, then Providence moves too. All sorts of things occur to help one that would never otherwise have occurred. A whole stream of events issues from the decision which no one could have dreamed would have come their way." -W.H. Murray
The hardest part is the anticipation; if you can get passed that, you will find in yourself the strength to conquer everything after.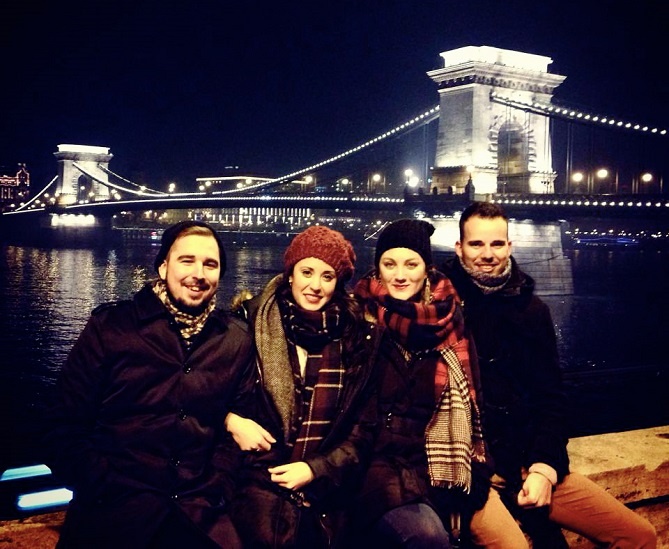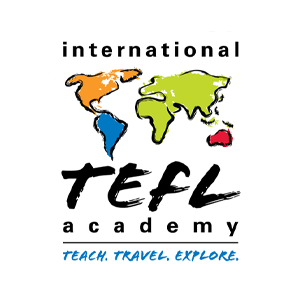 Founded in 2010, International TEFL Academy is a world leader in TEFL certification for teaching English abroad & teaching English online. ITA offers accredited TEFL certification classes online & in 25 locations worldwide and has received multiple awards & widespread recognition as one of the best TEFL schools in the world. ITA provides all students and graduates with lifetime job search guidance. ITA has certified more than 25,000 English teachers and our graduates are currently teaching in 80 countries worldwide.
Want to Learn More About Teaching English Abroad?
Request a free brochure or call 773-634-9900 to speak with an expert advisor about all aspects of TEFL certification and teaching English abroad or online, including the hiring process, salaries, visas, TEFL class options, job placement assistance and more.