Two Years Later: Living and Teaching English in Barcelona, Spain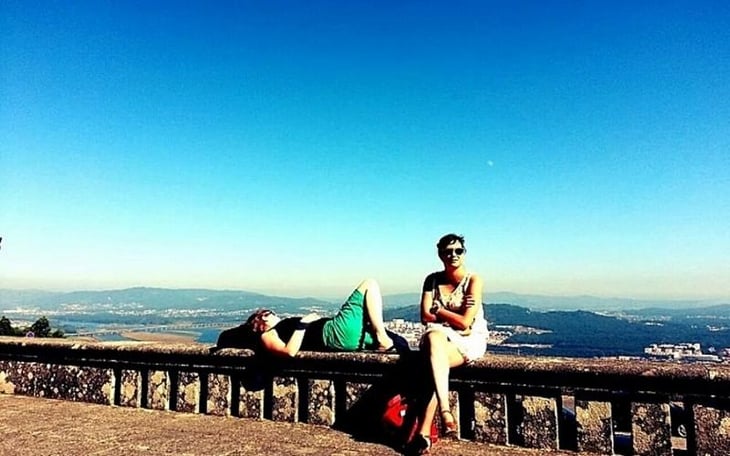 I never imagined I would say that I've lived in Barcelona for two years. It's hard to believe! I arrived here in June of 2013 to explore before beginning my ITA Barcelona TEFL course in July. I didn't have a lot of plans or preconceived ideas of what the next few months had in store for me, not to mention the next few years. I had spent so much of the last ten years of my life planning everything. Finish school, go to grad school, get a job, yatta yatta yatta. I was sick of planning. My loose "plan" was to take the TEFL course, teach for a while, travel, and head back to the States in the winter or maybe in the following spring. I wanted a new experience. I wanted to learn Spanish. I needed a break from the grueling 9-5 world. I never expected to fall in love and make a home in this magical foreign land. But that's exactly what I've done, and I don't regret it for a second.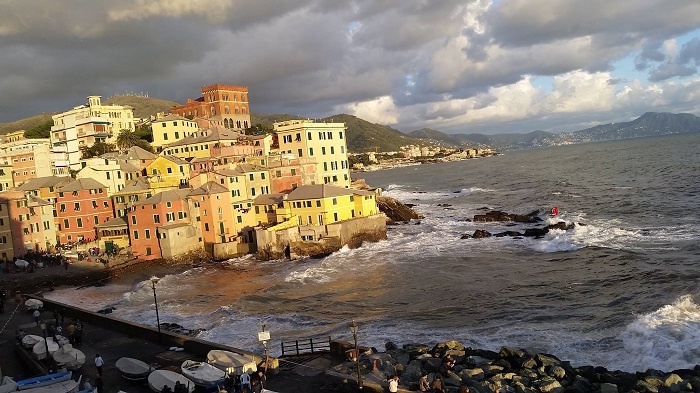 I decided to move to Barcelona around February of 2013 after stumbling upon International TEFL Academy online. Turns out their office is a few blocks away from where I grew up, on Diversey Avenue in Chicago. After a lot of help and guidance from an advisor there (Matt), I'd made up my mind; in four months' time, I would be leaving my Chicago life behind and embarking on a new adventure in Barcelona. I had never been to Barcelona or Spain before, but something about it called to me. Now I can see why. I sold my car, sublet my apartment (which I'd had for eight years and eventually let go of the following summer) and quit my job (in May 2013). I was on a mission. My friends and family weren't exactly sure what came over me, but they were ultimately supportive. Those closest to me knew I wasn't happy at my job, and post-grad school life hadn't been all it was cracked up to be. I was restless, and I needed a change.
I've written a few other articles about my experiences finding work in Barcelona. Please see Finding Private Teaching Work in Barcelona. What I'd like to describe here is my life now that I've been here for a while. Teaching, traveling, learning, and even staying put. I still have a few of the same students I first started working with in September 2013. These kids who were 9 and 10 are now turning 11 and 12. I've been able to be a part of their lives and get to know their families, and that experience has been priceless. I've dropped some other students and picked up new ones. That's the nature of the work. I realized after my first year that maintaining 10 or 11 classes every week with all kids, or children was a bit draining. I've added a few adult students to create a better balance.
Right now I have about 12 private classes a week. Some of them are one-on-one, others with two students, and I even have one class with four 4-year-olds. Yes, FOUR! It is a lot of fun and reminds me to look at life the way they do: with curiosity and wonder. I also have two students who are doctors at a very reputable Barcelona hospital and an attorney who works on feminism and human rights. I'm now able to use my previous experience working in social services and nonprofits and apply it to my teaching. I love how my work has evolved and how, in the span of one week, I can go from running around with preschoolers to helping an attorney to navigate an English-speaking conference on women entrepreneurs. Never a dull moment.
My personal life and free time have also evolved. The frequency of travel has definitely decreased, but I still try to get away every other month. Jump over to Genoa, Italy, for a long weekend (with a pit stop in Rome), or head up the coast to France to take in some fresh air and quiet. The border is only a few hours away by bus or train. But the last several months I've really focused on getting to know Barcelona. I've even started a daily photo project to document it. It's such a beautiful place that never ceases to amaze and surprise me.
I've met people from all over the world, and created friendships that I know will last a lifetime. I've been in the same flat for over a year now with the same two flatmates, although I plan to move into my own place next month. I have a dentist here, an acupuncturist, yoga instructors, and favorite cafes where they know my name. My Spanish is not where I would like it to be, but it's getting better every day. I create my own schedule (and sleep until 11:00 a.m. most days). That's easy to do when dinner doesn't finish until nearly midnight and often I'm not home before 2:00 a.m. Also, most of my classes don't begin before 4:00 p.m. As I've mentioned, I didn't quite fit into the 9-5 world and teaching English abroad has enabled me to create a schedule that better fits me and my needs. I can't even imagine waking up at 7:00 a.m. every day like I used to. That sounds terrible!
In summary, this Chicago-native never expected to move abroad and stay. I didn't think I had the guts. I didn't think I could make it work. But I did, and I have. It's not always a piece of cake, but the experiences I'm gaining and the people I've met make it all worth it.
If you're reading this and can relate to my experience or are debating the jump, DO IT! Life is meant to be lived, not endured. There is so much out there to see, and I hope this is just the beginning for me and maybe for you!
My life and work in Barcelona are very different from the 9-5 cubicle world I was a slave to a mere 15 months ago. I wouldn't trade my "nueva vida" (new life) for anything. It has its challenges, for sure, but overall I am a much happier and more relaxed person. It helps that I create my own hours and only need to work about 15-20 hours per week, which gives me lots of time to explore, both my life and the world. Good luck!
After becoming tired of her grueling 9-5 cubicle live back in the USA, Laura flew to Spain in 2013 to take the ITA in-person TEFL Course in Barcelona. At the completion of her course, she began private tutoring students in Spain, both one-on-one and two-on-one, to teach them English.
Want to Learn More About Teaching English Abroad & Online?
Request a free brochure or call 773-634-9900 to speak with an expert advisor about all aspects of TEFL certification and teaching English abroad or online, including the hiring process, salaries, visas, TEFL class options, job placement assistance and more.