Best Apps for Living and Traveling in Spain
Looking to get around Spain easily while teaching English abroad? We've compiled a list of the best Spain travel apps for you.
Moving to teach English in Spain but don't speak a lick of the local language? Don't worry, there's an app for that. Not sure how to get around the new city you'll be living in, or where to grocery shop and find dinner? You guessed it, there's an app for that too! These days, mobile apps are making our lives that much easier; there's virtually an app for almost everything! Whether you're vacationing in Spain for an extended period of time, or teaching English there indefinitely, here are some of the most popular apps in Spain to have on your phone.
Best Spain Travel Apps
1. Spain Public Transport Apps
Eurail/Interrail Rail Planner
This Android and iOS app isn't specific to Spain, but to rail travel throughout all of Europe. It's probably one of the best Spain train apps out there too. It will allow you to visit popular destinations like Barcelona, Madrid, Seville and Granada for a mini weekend getaway, or even venture into France or the rest of Europe! The great thing about the Rail Planner app is that it allows you to look up train information, no matter where you are. It works offline and gives you quick access to departure and arrival times for trains. The app will also allow you to make e-ticket reservations, find train stations near you, and look up departure and arrival information for every station
Free Now
Missed the last bus? No worries, the Free Now app can help you book a taxi within minutes from wherever you are. A popular Spain travel app, it works very similarly to the Uber app – simply put in your location, and the next available taxi will be notified to pick you up. Like Uber, you can track where the taxi is in real-time on its route. Payments are also accepted directly through the app. Available on Android and iOS.
While Uber is not allowed to operate in Barcelona, the ride-sharing service does operate in Madrid.
Metro de Madrid Official (Madrid Only)
This app allows you to immediately find or plan the fastest way to get from your location to your destination via train. The Android and iOS apps provide you with an up-to-date map of the whole Madrid Metro network, a map with main points of tourist interests in the city, as well as information on train lines, transfer stations, and any line disruptions.
EMT (Madrid Only)
Although a majority of locals and tourists alike prefer to use the Metro, there are many people that opt to use Madrid's bus network. The EMT app is a popular Spain bus app in Madrid that will help you locate when your bus is coming, and what bus route you should take to get to your destination. Available for both Android and iOS.
BiciMAD (Madrid Only)
What better way to check out your new city than on two wheels? BiciMAD is Madrid's bike-sharing system and is available to you on both Android and iOS in both Spanish and English. The app will let you know where you can pick up the card that allows you to enjoy this service, as well as where the nearest bike station is to you. The in-built GPS also maps your biking route, distance, the speed you are riding at, as well as calories burned.
TMB (Barcelona Only)
This is Barcelona's official public transport app for both the train and bus networks. The TMB app will allow you to map out which bus/train will get you to your destination in the shortest time. You can create an account for a more personalized service such as status updates on your regular routes, etc.
Bicing (Barcelona Only)
A little different to your typical bicycle, the Bicing ride-share program provides you with a bike that has an electric motor to assist in your pedaling. If you stop pedaling, the engine stops and the bike will stop moving. There are 41 Bicing stations around Barcelona, but you will need to register for a subscriber card before you can start using this service.
2. Best Apps for Spain Travel
Google Maps
A popular option amongst foreigners living in Spain because of its simplistic design and ease of use. Google Maps will guide you through any city, town, village or area in Spain, by showing you the most optimal routes available at the moment of your search. Available on both Android and iOS, it can provide anything from walking, biking, public transport, and driving routes, and you can see what routes will look like at a future day and time.
Triposo
Triposo is a smart Spain travel app that provides city guides for over 100 cities in Spain including Madrid, Barcelona, and Seville. You can download your guides to your phone from the Triposo app for access to offline maps, local tips, restaurant and nightlight recommendations, and personalized suggestions without the Internet!
3. Best Spanish Translation Apps
Spanish Dict
Don't speak a lick of Spanish, no problems! The Spanish Dictionary app is here to help. While English is spoken in most cities, this will definitely still come in handy. The app allows you to easily translate English words into Spanish, and vice versa. Other than the dictionary feature, highlights a Spanish translator, verb conjugations, interactive flashcards, a language guide and a Q&A forum. Available for both Android and iOS.
4. Best Food Delivery Apps in Spain
El Tenedor (The Fork)
This is basically Spain's version of Yelp and one of the most popular apps in Spain. It provides you access to more than 30,000 restaurants around the country. You simply enter your location to see what is available near you, and then filter options based on cuisine, price, and reviews before making your selection. The app will also allow you to reserve a table as well as benefit from exclusive restaurant deals and offers.
Just Eat
Having a lazy night in, already in your pajamas, and realize your fridge is empty? Don't worry, the Just Eat app is here to save the day (or night)! Similar to GrubHub, Seamless, and UberEats, Just Eats has access to food from over 4,000 restaurants in Spain. Simply choose which restaurant you want food from, select the menu items you want, and your food will be delivered to your door.
5. Best Chat Apps for Spain
WhatsApp
This is the most popular communications app in Spain, so popular in fact, that you'll hear people say "Send me a WhatsApp" instead of "Send me a text". WhatsApp is a free messaging app that lets you communicate via WiFi or a data plan without the frustration of roaming charges. You can use it to text, make voice calls, send voicemails, and send videos and photos. WhatsApp has become so popular that many restaurants and hotels are even using it to communicate with their customers.
6. Other Popular Apps
Idealista
Just moved to Spain and need to organize permanent housing? Idealista is the app to use! You can search for apartments, houses, or a room in the area of your choice, using the search feature, and then browse the listings in that area. This is a favorite app amongst local Spaniards that are looking for a new place to live as it conveniently allows you see if there are any available places in the immediate vicinity of a neighborhood or street you may be roaming. Available for both Android and iOS.
Spain Beaches
This iOS app is for the beach lover in all of us. If you're venturing out of the city for a relaxing beach weekend along Spain's calm, coastal waters, then this is the app for you. You'll find more than 3,400 beaches, see information and weather forecasts for each, photos, and a convenient save option for future reference.
Duolingo
This is a clean, basic app that makes learning fun. With its game-like lessons, you will earn points, race against the clock, and move up levels as your Spanish improves. Available on Android and iOS, Duolingo is the world's most popular way to learn Spanish online. Whether you're a beginner starting with the basics, or looking to practice your reading, writing, and speaking, Duolingo is scientifically proven to work.
Wallapop
Similar to the OfferUp app here in the US, Wallapop is basically like a localized e-Bay where you can search for used items, and perhaps find a killer deal. The app is geo-location based to allow you to search for sale items within as little as a 1-kilometer radius from you. You'll find anything from electronics and furniture, to luggage and sunglasses. Definitely a cheaper way to furnish your new apartment when you move over.
Meetup
Meetup helps people do more of what they love by finding and creating communities based on the ideas and activities that matter to them. You can browse a variety of gatherings happening in your new city, from yoga challenges, multicultural volleyball, and salsa nights, to hiking and language exchange groups. The Meetup app will let you easily see what is going on around you and join the group to find out more details. Get out there and mingle with the locals, and who knows, you might just find your new BFF.
Glovo
Similar to Postmates in the US, Glovo is another popular app in Spain. It is an on-demand, local delivery service that promises to fetch whatever you want within your city and deliver it to you within an hour. Orders such as food from boutique restaurants that don't offer delivery, high street department store products, late-night pharmacy needs, and alcohol, are all common requests. Not bad considering the Glovo app has a flat delivery fee of only €5.50 with no markup on the price of the products purchased.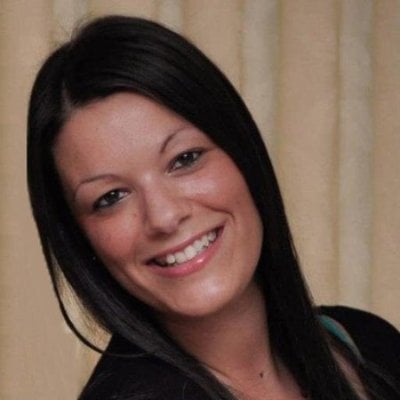 An accomplished traveler (she's visited 40 countries!), Lynda hails from Melbourne, Australia. Since she joined ITA in 2017, Lynda has become a primary expert on the field of teaching English online. Not only has she published numerous articles on the topic herself, but she has worked with International TEFL Academy alumni around the world to produce an entire library of information and content about teaching English online. Lynda also serves as a primary organizer of ITA's ground-breaking Teach Abroad Film Festival.
Want to Learn More About Teaching English Abroad & Online?
Request a free brochure or call 773-634-9900 to speak with an expert advisor about all aspects of TEFL certification and teaching English abroad or online, including the hiring process, salaries, visas, TEFL class options, job placement assistance and more.