Top 6 Tropical Countries for Teaching English Abroad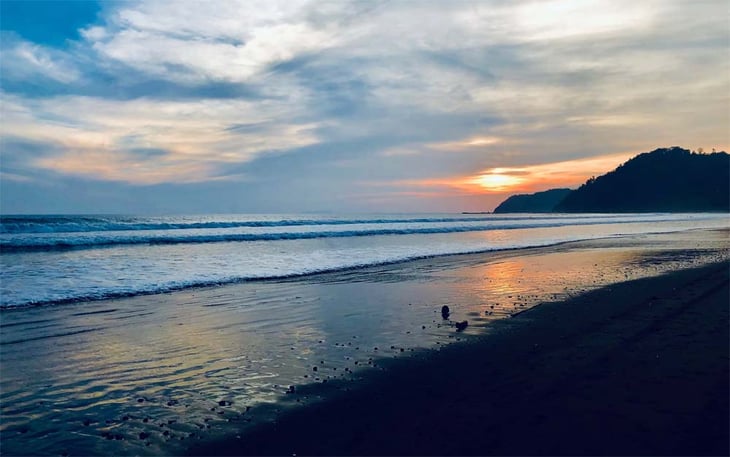 Sun, Fun and Teaching English Abroad
Getting chilly?
Want to get paid to live in a country where you can saunter down to the beach and get a tan in 85 degree weather… in February?
Want to learn how to surf, scuba dive or sea kayak?
Every year tens of thousands of English speakers are hired by schools to teach English abroad in some of the most fantastic tropical locations on the planet, from Costa Rica to Indonesia.
And guess what? Ninety percent of them have no professional background in teaching or education apart from earning an accredited TEFL certification that provides the training and qualifications sought by thousands of schools and language institutes around the globe. Most English teachers in such countries make a salary that enables them to cover their expenses and enjoy life comfortably. Others, primarily in Asia, make enough teaching English to save 30%-50% of their income after expenses.
Here are our top picks for tropical countries for teaching English abroad:
1. Costa Rica
Land of the Pura Vida ("pure life"), Costa Rica offers a stunning array of magnificent coastlines, virgin rain forests and a people known for their sense of humor and warm hospitality. Despite its small land mass, Costa Rica is actually home to one the best job markets in Latin America for teaching English abroad. Most English teachers in Costa Rica will interview and begin teaching in January and again in June, and most jobs teaching English in Costa Rica entail teaching English to adults in private language academies and tutoring private students.
Read more about TEFL Certification in Costa Rica.
2. Thailand
Known as the "Land of Smiles" for the generous spirit of her people, Thailand boasts thousands of English teaching opportunities in the heart of tropical Southeast Asia. From the sparkling beaches of the Andaman Sea to the steamy street markets of Bangkok, Thailand offers an endless and tantalizing array of new sights, sounds, smells and tastes. A high percentage of English teaching jobs are in Bangkok, a city of dazzling contrasts where modern skyscrapers and state-of-the-art shopping malls stand aside traditional floating markets, dazzling palaces and ancient temples.
Those who teach English in Thailand typically make enough to save a couple of hundred dollars each month after expenses and in limited cases, may receive benefits like a housing stipend. Demand for English teachers is very high in Thailand particularly during hiring seasons in May & November, especially for those with a TEFL certification who are on the ground in Thailand ready to interview and begin teaching as soon as possible.
3. Nicaragua
Nicaragua may be the best kept secret in Latin America. Like Costa Rica, Nicaragua is a small country in the heart of Latin America that offers alluring beaches, lush topography and a fast-growing job market for teaching English abroad. However, unlike Costa Rica and Panama, Nicaragua remains largely undiscovered by tourists, retirees and cruise ship operators. Those who want to teach English in Nicaragua will typically find jobs in larger cities such as Managua (the capital), and Granada and Leon, two beautiful 500-year-old cities known for their vibrant street life and magnificent colonial architecture. In addition, the cost of living in Nicaragua is super low. For example, most foreign English teachers rarely pay more than the equivalents of $100-$150 a month in rent and basic necessities like food and transportation often cost five to ten times less than what you might be used to paying in the U.S., Canada or Europe.
Typically, to get hired to teach English in Nicaragua, you should plan on going there to interview in person, and jobs open throughout the year. Those who hold an accredited TEFL certification should absolutely be able to gain employment within a week or two of contacting and interviewing local language schools. Private tutoring is also a great way to earn extra income.
4. Indonesia
Sprawling across approximately 18,000 islands that straddle the Equator with a population of nearly 240 million, Indonesia is one of the largest nations on earth and one of the fastest growing job markets for teaching English abroad. Those who teach English in Indonesia will encounter a magnificent array of towering volcanic mountains, lush rain forests and spectacular beaches as well as bustling cities and endless opportunities for trekking, scuba diving, surfing and good old fashioned relaxation. From the teeming streets of Jakarta to the traditional villages of Bali, Indonesia also offers a rich diversity of cultural influences that reflect its history as a crossroads of civilizations whose riches have attracted merchants and explorers from the Netherlands and the Arab Middle East to China, India and elsewhere. While it is the world's largest Islamic nation, Indonesia is a nation whose culture reflects deep Hindu and Buddhist roots, particularly in the extraordinary ruins of Borabadur on the island of Java.
Those who wish to teach English in Indonesia will typically need a four-year degree, a TEFL certification and citizenship from an English speaking nation. It is possible to gain employment locally, but major language schools will also recruit teachers in advance from their home nation, and some English teachers in Indonesia will receive extra benefits like stipends for housing and/or airfare, as well as health insurance and salaries enabling monthly savings of up to the equivalent of $500 a month after expenses.
5. Taiwan
Known as an "Asian Jamaica" to some for its magnificent tropical beaches and lush mountainous interior, Taiwan offers the best of Chinese culture and cuisine in addition to the high tech economy and modern infrastructure associated with nations like Korea and Japan. For those who love surfing, scuba diving and bungee jumping, Taiwan is virtual heaven, while gourmands and those who love the vibrant pace of modern urban life will delight in the offerings of cities like Taipei.
Those teaching English in Taiwan make enough to save up to $500 a month after expenses and will typically line up their first job in advance from home. Most English teachers in Taiwan are native speakers with four-year degrees, but it is possible for those with an associate's degree and a TEFL certification to gain employment teaching English in Taiwan as well.
6. Brazil
From Copacabana Beach and the samba clubs of Rio de Janeiro to jungles of the Amazon, Brazil in many ways epitomizes the spirit and flavor of the tropics. With a huge population and a fast growing economy that is increasingly making the nation a major international economic force, it also boasts extremely high demand for English language instruction. This has only increased in recent years as Brazil cemented its international profile while hosting such major events as the World Cup in 2014 and the Summer Olympiad of 2016.
Foreign English teachers in Brazil are nearly always hired locally, so be prepared to earn you TEFL certification and head to major cities like Rio de Janeiro and Sao Paulo to get hired and begin your career teaching English in Brazil. Most positions will be landed teaching English at private language schools that cater primarily to those in business and tourism. Most English teachers in Brazil also take on private students to earn income for travel and to enjoy all that Brazil has to offer.
Founded in 2010, International TEFL Academy is a world leader in TEFL certification for teaching English abroad & teaching English online. ITA offers accredited TEFL certification courses online & in 20+ locations worldwide and has received multiple awards & widespread recognition as one of the best TEFL schools in the world. ITA provides all students and graduates with lifetime job search guidance. ITA has certified more than 40,000 English teachers and our graduates are currently teaching in 80 countries worldwide.
Want to Learn More About Teaching English Abroad & Online?
Request a free brochure or call 773-634-9900 to speak with an expert advisor about all aspects of TEFL certification and teaching English abroad or online, including the hiring process, salaries, visas, TEFL class options, job placement assistance and more.