Why Teach English Where Everyone Else Does? These 6 Countries Are Much Cooler!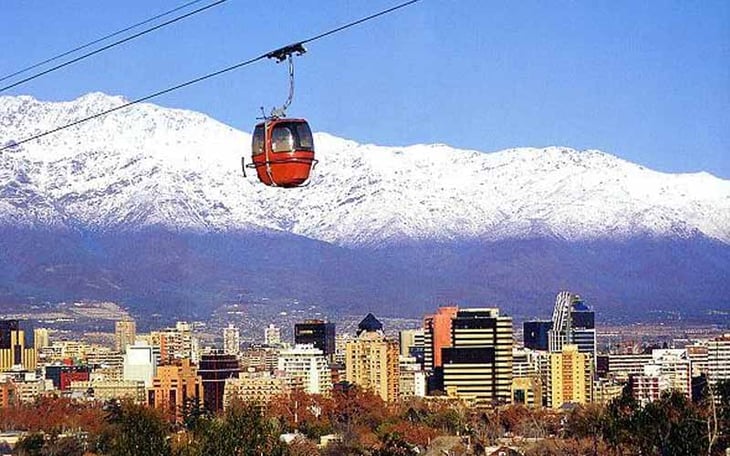 At International TEFL Academy we encourage those seeking to teach English abroad to maintain an open mind and broaden their horizons when considering countries they wish to teach in. As an English speaker with a TEFL certification, you will be qualified for thousands of jobs in dozens of countries, and while you may begin your certification and job search with a particular destination in mind, there is a significant probability that through research and exploration you will discover that the best opportunities for you may be in a country that you have not previously considered.
Here is a list of just some of the great job markets and fantastic countries for teaching English abroad that you may not have even thought of before.
1. Teaching English in Nicaragua
Nicaragua is the hidden gem of Central America with a growing economy and eco tourism similar to Costa Rica but not the big tourist destination that it's neighbor has established. It's one of the safest countries in all of Latin America with beautiful coastlines, volcano trekking, colonial towns, and a vibrant and colorful way of life.
Nicaragua is a country of 6 million and boasts a multi-ethnic population that includes indigenous peoples, Europeans, Africans, Asians and those with Middle Eastern origins. Spanish is the primary language, but many indigenous dialects, including Miskito, Sumo and Rama, are also spoken.
The many cultural influences that have shaped Nicaragua over the centuries can be seen anywhere and everywhere, from local markets to university classrooms, and in the various culinary treats that can be enjoyed throughout the country.
2. Teaching English in Chile
Though it doesn't have the same cache as Brazil or Argentina, Chile offers a California-like combination of endless coastline, stunning mountain ranges, romantic wine country and cosmopolitan cities. The nation's prosperity and role within international commerce have also made Chile a top destination for English teachers. It is one of few countries in South America where it is relatively common for private language schools to hire teachers in advance and sponsor work visas. In addition the Chile Ministry of Education runs a great volunteer program that places foreign English teachers in public schools while providing them with home-stays with local families.
3. Teaching English in Taiwan
To many, Taiwan is little more than a faraway Asian nation that produces state-of-the-art cell phones and computers, but a peak behind the curtain reveals a subtropical island similar to Jamaica in climate and topography with hundreds of miles of beautiful coastline and lush mountains laden with canyons, waterfalls and hot springs. Meanwhile, cities like Taipei offer a vibrant array of fantastic shopping, dining and nightlife as well as rich Chinese and Taiwanese culture, exquisite cuisine and colorful streetlife. In addition, thousands of jobs open each year, teachers can interview in advance from home, and most English teachers in Taiwan make enough to save up to $500 USD each month or more after expenses.
4. Teaching English in Panama
While its neighbor Costa Rica has long been one of the most popular destinations for English teachers in Latin America, Panama is quickly emerging as a top job market itself. Growth in tourism and international trade has generated demand for hundreds of new English teachers annually. Most opportunities to teach English in Panama will be training adults in private language institutes and teachers should expect to interview and be hired face-to-face in Panama. Those who do are rewarded with life in tropical Latin American nation known for its magnificent beaches, nature-rich rainforests, stylish Panama City and world-famous landmarks including the Panama Canal.
5. Teaching English in Indonesia
For most looking to teach English abroad in Asia, traditional markets like Japan and China come to mind, but if you're looking to teach English abroad in a tropical island setting in Southeast Asia, than perhaps Indonesia fits the bill. Spread over more than 17,000 islands laden with lush volcanic mountains and palm tree-lined beaches, Indonesia is home to the world's fourth largest population and a growing economy that is creating huge demand for English teachers. English teachers receive excellent salaries that allow them to save money for extra travel, and many of the western-owned language schools also provide benefits like flight and housing allowances.
6. Teaching English in Turkey
Want to teach English abroad in a Mediterranean nation with 5,000 years of history and some of the most beautiful beaches in the world? Turkey boasts one of the largest job markets in the world for English language teachers abroad. English teachers in Turkey can find teaching opportunities year round, and interviews are conducted in advance over the phone and via email as well as locally in Turkey. Americans and other non-EU citizens typically find it much easier to get a work visa in Turkey than in many other European countries, and some schools provide housing and/or flight allowances.
Founded in 2010, International TEFL Academy is a world leader in TEFL certification for teaching English abroad & teaching English online. ITA offers accredited TEFL certification courses online & in 20+ locations worldwide and has received multiple awards & widespread recognition as one of the best TEFL schools in the world. ITA provides all students and graduates with lifetime job search guidance. ITA has certified more than 40,000 English teachers and our graduates are currently teaching in 80 countries worldwide.
Want to Learn More About Teaching English Abroad & Online?
Request a free brochure or call 773-634-9900 to speak with an expert advisor about all aspects of TEFL certification and teaching English abroad or online, including the hiring process, salaries, visas, TEFL class options, job placement assistance and more.