Working Abroad as an English Teacher in Santiago, Chile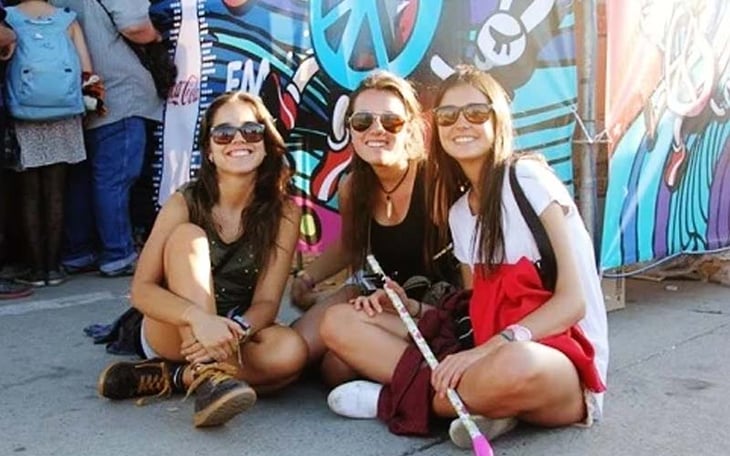 Santiago is the financial and political center of Chile, yet with numerous museums, lively dancehalls, and a rich culinary scene, it is it's cultural capital as well. Emerging as a global financial hub after a decade of steady growth, Chile's booming economy has yet to show signs of slowing down.
English teaching jobs in Santiago are at a surplus, and free trade agreement signed with the United States in 2003 only accelerated the Chilean capital's need for English instruction. Explore this charming, colorful and sophisticated Latin American city and immerse yourself in the Spanish language, while financing your trip as a paid English teacher.
Wedged between the jagged peaks of the Andes and the sea, both the city and it's surroundings are attractive to visitors. Packed with bohemian artists enclaves, museums, and chic cafes, Santiago's clean and efficient subway system can whisk you from one neighborhood to the next in mere minutes. Grandiose government buildings and colonial-era landmarks crowd the center of town, while shopping centers in nearby districts bustle with fashionable Santiaguinos looking for a bargain. To sate your appetite at any time of day, simply stroll along the city's wide boulevards and duck into the nearest eatery- in Santiago, a fresh and inexpensive meal is never far away.
Hot springs, wineries and world-class skiing are all in close proximity, providing a respite from the daily grind. Multiple ski resorts offer travelers access to South America's best downhill skiing. Nestled in the foothills you'll find some of Chile's oldest vineyards, those responsible for Chile's renowned red wine exports. The eastern sector of the valley, known as "Alto Maipo", consistently produces wine to suit any palate, and luxurious hotels serving authentic Chilean cuisine. Just 30 miles outside the city, you can easily rent a bike and navigate Maipo's winding roads in an afternoon. Easter Island and Patagonia are a bit further afield, a brief flight's distance away.
The academic year for teaching English in Santiago begins in March and ends in December. The hiring season runs from February to March, though international language schools hire almost year-round. Chile's recent economic growth has expanded the need for English teaching jobs, particularly in the sphere of business. There are plenty of English teaching jobs in Chile teaching private or group classes for company employees and business executives. English teachers in Chile typically make between 500-800 USD per month (which is the cost of living).
Because Santiago is Chile's economic, political, and cultural center, the majority of English teaching positions will be found in and around the capital. However, teaching jobs in Chile are available nationwide, ranging from the northern cities of Arica and Iquique, to the central coastal towns of Viña del Mar and Valparaiso, to Concepcion, Valdivia, and Puerto Montt further south. A lower cost of living in Chile affords TEFL certified teachers the opportunity to live comfortably, and travel throughout the country and South America during their time abroad.
Santiago Highlights:
Cerro San Cristobal- Take a cable car up to the top of the city's tallest hill for a stunning and romantic view of the city at night. If you're ambitious, try pedaling to the top via bicycle.
La Chascona- Native Childean Poet-Laureate Pablo Neruda's home was built to resemble both a ship and a lighthouse, incorporating a secret passageway behind his dinner table among other design oddities. Paintings done by his famous friends, Diego Rivera among them, compliment his collection of knickknacks.
Museo de la Moda- The son of one of Chile's textile barons opened Santiago's "Fashion Museum" in 2007. Hosting a small collection of clothes dating back to the 1600's, the museum is located inside the family home, a classic Frank Lloyd Wright structure.
English teaching jobs in Santiago require TEFL Certification. You can obtain your certification by enrolling in our Online TEFL Class or one of our In-Person TEFL courses in 21 locations worldwide.


Founded in 2010, International TEFL Academy is a world leader in TEFL certification for teaching English abroad & teaching English online. ITA offers accredited TEFL certification courses online & in 20+ locations worldwide and has received multiple awards & widespread recognition as one of the best TEFL schools in the world. ITA provides all students and graduates with lifetime job search guidance. ITA has certified more than 40,000 English teachers and our graduates are currently teaching in 80 countries worldwide.
Want to Learn More About Teaching English Abroad & Online?
Request a free brochure or call 773-634-9900 to speak with an expert advisor about all aspects of TEFL certification and teaching English abroad or online, including the hiring process, salaries, visas, TEFL class options, job placement assistance and more.