Sevilla, Spain English Teaching Q and A with Maggie Vosters
TELL US ABOUT YOURSELF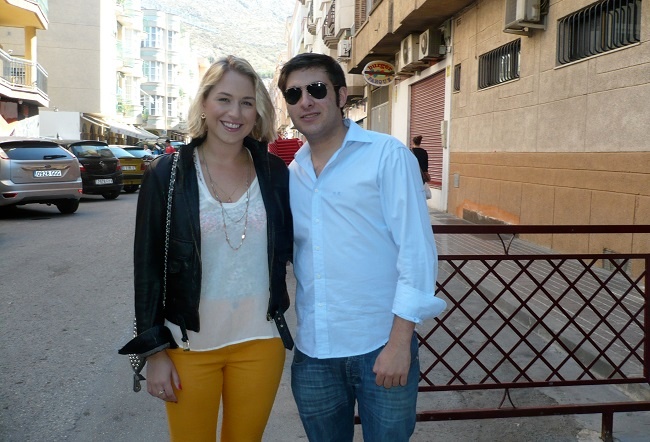 What is your citizenship?
United States
What city and state are you from?
Madison, WI
How old are you?
25
What is your education level and background?
Bachelor's Degree
Have you traveled abroad in the past?
Taught English Abroad Previously
If you have traveled abroad in the past, where have you been?
Western Europe and Latin America (taught English in Spain)
What sparked your interest in going to teach English abroad?
I had studied abroad in Sevilla, Spain in my undergrad and had been wanting to return to live since that time. I thought teaching English would be a great way to make that happen!
What were some of your concerns before teaching abroad?
Whether I would make enough money to live, finding an apartment with nice roommates
What did your friends and family think about you moving and teaching abroad?
My friends and family knew that I had wanted to go back for a long time, so although they knew they would miss me, they were supportive in my decision.
TEFL CLASS INFORMATION
Why did you decide to get TEFL certified and choose International TEFL Academy?
I decided to get TEFL-certified because I had heard from various sources that many schools abroad would not consider hiring an English teacher who is not certified. I chose ITA because someone referred me.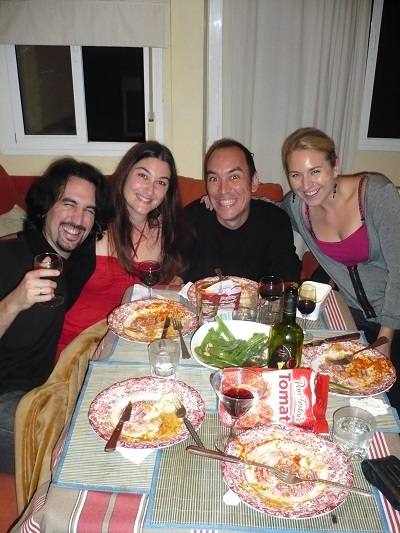 Which TEFL certification course did you take?
How did you like the course?
I felt that I learned a significant amount of valuable information in the course, ranging from classroom management to using visual aids in the classroom. My instructor was Sam Bandy, and I thought he was a fantastic instructor--always available to answer questions on the reading or on the assignments. He even read through my international resume and gave me comments before I submitted it to language schools in Spain!
How has your TEFL training helped you in your current teaching position?
I am not currently teaching (I arrived home from Spain in January 2013). However, I think the course helped me tremendously while teaching, giving me the confidence needed to manage a classroom as well as the skills to effectively communicate.
TEACHING ABROAD IN SEVILLA, SPAIN
Which city and country did you decide to teach English in and why?
I choose to teach English in Sevilla, Spain.
How did you secure your English teaching job?
I sent my resume to a myriad language schools in Sevilla and was hired by one of the school directors who I contacted.
What school, company, or program were you workinging for?
I worked for Worldwide English (Language Planet). I also worked for Aula Avanza in Montequinto.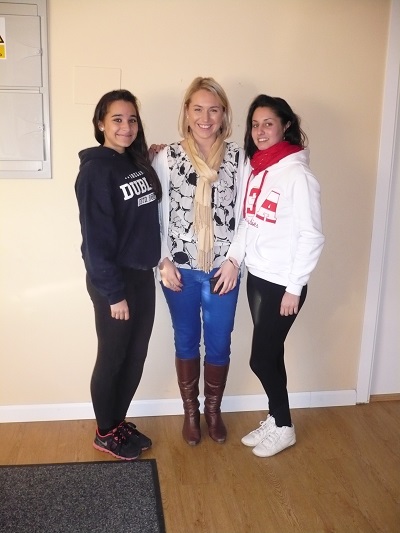 Tell us about your English teaching job!
Job at Worldwide English:
Hours - Worked 6 hours a week
Pay - 12.5 euros/hour (Was not able to save money)
School Type - English language school mostly for children but I taught an intensive course to university students
Vacation - No vacation time beyond normal Spain holidays
I liked my boss and coworkers. It was a very positive working environment.
Job at Aula Avanza:
Hours - Worked 12 hours/week
Pay - 12.5 euros/hour (was not able to save money)
Students - Taught students ranging from 14-23
Vacation - No vacation time beyond normal Spanish holidays
My boss and the administrative staff were great. Only downside was that I was the first English teacher they had ever had, so the school was still in the process of getting new students and establishing their program. Given that, there were a lot of bumps in the road in terms of my schedule always changing and having new students/students leave all of the time. I would have liked more consistency. Despite the constantly changing atmosphere, I am confident that they will soon have all the wrinkles ironed out and that future teachers will have more consistency.
How did you find somewhere to live and what is it like? Do you have roommates?
I used a roommate search website, toured a bunch of apartments and met a lot of potential roommates, and then decided on mine. I had two male roommates who were both around my age and university students. We got along really well.
COUNTRY INFORMATION - FUN!
Please explain the cultural aspects, public transportation, nightlife, social activities, food, expat community, dating scene, travel opportunities, etc. about your country:
Cultural Aspects - Everything closes during siesta time from 2-5 or 6! People are laid back about everything, which is nice sometimes and a pain when you really need to get something done. Also, customer service is NOT the same as the customer service we're used to, so if you have a problem with anything (phone, apartment), expect for it to be a real pain to get the problem taken care of.
Public transportation - one word: great. Trams, rental bike system, buses and the metro make it really easy to get around.
Nightlife - lots of dance clubs and also low-key bars. I spent most of my time at the latter.
Social activities - I knew a lot of people there already since I had studied there in the past, but there are definitely tons of things you can get involved in if you seek them out.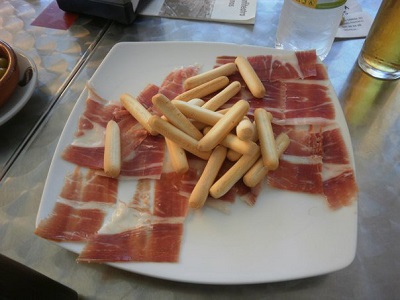 Food - expect to have a HUGE lunch and a tiny breakfast and dinner. Lots of pork.
Expat community - I met expats via the schools I worked at as well as a restaurant that hosted an expat happy hour once a week.
Dating scene - I met people through friends and went out on a few dates. Men are a lot more forward in Spain than in the U.S.--something to get used to.
COUNTRY INFORMATION - MONEY
What are your monthly expenses?
Rent and utilities - 300 euros/month
Food - 80 euros/month
Social activities - probably 40 euros/month (not counting traveling). Food and drinks are cheap.
Transportation - probably 30 euros/month but depends on the type of transportation you take.
Phone/communication - probably 40 euros/month but could be more
Travel - depends completely on where you go and how often!
How would you describe your standard of living?
Medium-high
In your opinion, how much does someone need to earn in order to live comfortably?
1000 euros/month
ADVICE FOR PROSPECTIVE TEACHERS IN SEVILLA, SPAIN
What advice would you give someone planning or considering teaching abroad? Would you recommend teaching in your country?
Try to get a job through the Spanish government as a Language and Culture Assistant after your certification. I would absolutely recommend teaching in Spain.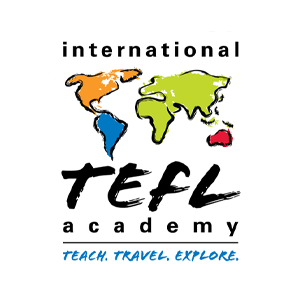 Founded in 2010, International TEFL Academy is a world leader in TEFL certification for teaching English abroad & teaching English online. ITA offers accredited TEFL certification classes online & in 25 locations worldwide and has received multiple awards & widespread recognition as one of the best TEFL schools in the world. ITA provides all students and graduates with lifetime job search guidance. ITA has certified more than 25,000 English teachers and our graduates are currently teaching in 80 countries worldwide.
Want to Learn More About Teaching English Abroad?
Request a free brochure or call 773-634-9900 to speak with an expert advisor about all aspects of TEFL certification and teaching English abroad or online, including the hiring process, salaries, visas, TEFL class options, job placement assistance and more.