40+ teachers
Teach English in Oaxaca, Mexico: Alumni Q&A with Joseph Schlefke
Joseph Schlefke, a graduate of International TEFL Academy, shares his incredible journey of living and teaching English in the vibrant city of Oaxaca, Mexico for the past five years.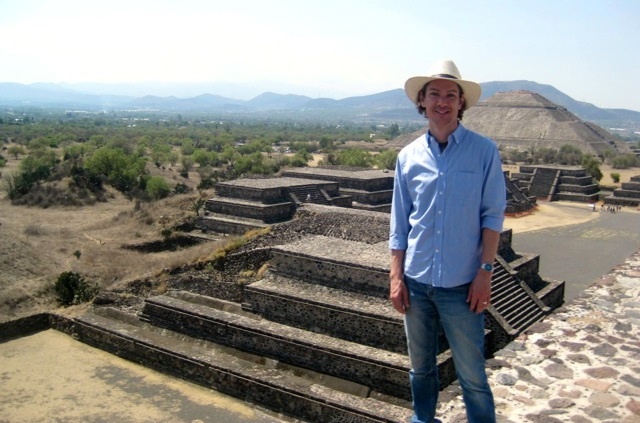 TELL US ABOUT YOURSELF
What is your citizenship?
United States
What city and state are you from?
West Bend, Wisconsin
How old are you?
44
What is your education level and background?
Master's degree or Higher
Read more: What Are the Requirements for Teaching English in Mexico?
Have you traveled abroad in the past?
Some international travel with friends, family, business, etc.
If you have traveled abroad in the past, where have you been?
China, Austria, Germany, France, England, Canada
What sparked your interest in going to teach English abroad?
I was traveling through Mexico a few years ago and suddenly realized that I wanted to stay. The majority of Mexican students are required to study English, so there's a healthy market for English teachers - especially good ones. Once I understood that I could be a unique and valuable resource for English learners, I decided to give teaching a try.
What were some of your concerns before teaching abroad?
My main concern stemmed from whether or not I would actually be an effective teacher. Knowing the language as a native speaker is extremely helpful, but if you can't competently impart information in a manner that results in learner comprehension, everyone's time is wasted. "How do I help them understand?" was always my personal challenge (and dilemma).
What did your friends and family think about you moving and teaching abroad?
Overwhelmingly, my friends from the U.S. were highly supportive. My family was also supportive but somewhat concerned as well because Mexico carries a reputation for being a dangerous country (at least as viewed from the U.S.). But knowing that I am in areas that are generally considered safe has helped them.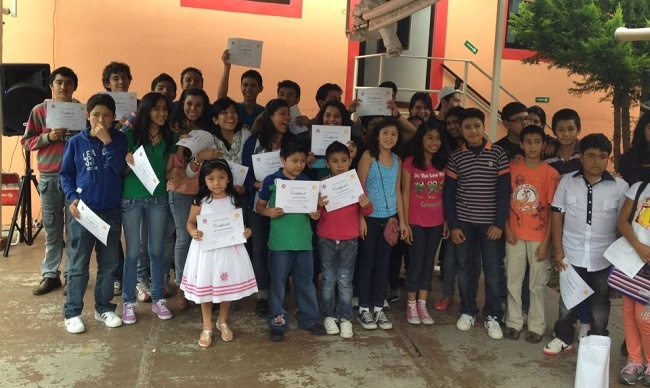 TEFL CLASS INFORMATION
Why did you decide to get TEFL certified and choose International TEFL Academy?
Being TEFL-certified is a necessity if you want a job in a reputable institution; just being a native speaker is not enough. In fact, being a native speaker and having general teaching experience is also not enough. In addition, teaching English - and more specifically, teaching English to speakers of other languages - requires a certain skill set that isn't inherent in everyone. It's better to be well prepared before your very first class than to risk defeat at the hands of your pupils.
Which TEFL certification course did you take?
How did you like the course?
I thought the course was very effective and well-organized. Although I would have liked to participate in a classroom environment, doing the online course was my most practical option at that time and it ended up working out great. The course combines instruction in the English language, instruction in general teaching, and instruction specific to the needs to EFL students of all ages and abilities. The variety of instructors was very valuable because they each had different experiences and points of view to share. The tasks were always practical, realistic, and useful - in fact, I've created lessons in my classes based on tasks that I completed during the course.
How has your TEFL training helped you in your current teaching position?
My TEFL training helped me immensely when I was teaching English in Oaxaca, Mexico. Because of my training and preparedness, I was quickly elevated to one of the top teachers in the school in terms of reputation and thus became the go-to teacher when new classes were opened, new students were enrolled, or substitute teachers were needed. And it was that successful experience that lead directly to my current job as an academic consultant for an international publisher of English teaching materials.
I now teach English teachers (and university students preparing to become English teachers) throughout Mexico and Central America, but because of my experience as an EFL teacher, I can directly relate to the teachers I work with, and they with me. Not only that, but they trust me more because they I know that I've done what they are doing. Which city and country did you decide to teach English in and why?
I chose to teach English in Mexico in the city of Oaxaca. Oaxaca is a very special place. Unfortunately, it is now considered the poorest state in Mexico, but it truly is one of the richest in terms of culture, history, music, food, art, dance, etc. It's hard not to love Oaxaca, and I decided that I wanted to stay there and try to create a new life for myself.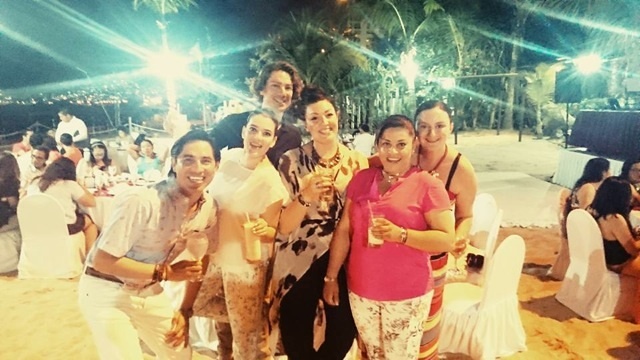 How long have you been in this country and how long do you plan to stay?
I've been in Mexico for about five years, and I have no plans to leave.
During which months does your school typically hire?
Because new students are always enrolling, Maple Academy is constantly evaluating perspective teachers
Did you secure this position in advance of arriving?
No
How did you interview for this position?
In-person interview
What kind of Visa did you enter on?
Tourist Visa
Please explain the visa process that you went through.
I was originally in Mexico on a tourist visa, but after being hired by Maple Academy, I had to go through the whole work visa process, which involved leaving the country for several weeks and working with the Mexican consulate in the U.S. before returning to Mexico, legally able to work.
Read more: How Can I Get a Work Visa to Teach English in Mexico?
What are the qualifications that your school requires for teachers? Please check all that apply
TEFL Certification
What is the best way to apply?
If you're in Oaxaca, applying in person is a great idea. But if not, sending an inquiry via electronic means is a good way to start.
Tell us about your English teaching job!
Hours: Maple Academy is a private language academy, so the schedule (and number of students) can vary from semester to semester. In general, teachers can work as much or as little as they want. Some teachers work as little as three to five hours a week, some more than thirty.
Salary: The pay is per hour and is competitive with other language schools in Oaxaca. (It's not the highest-paying institution nor is it the lowest.)
Read more: How Much Do English Teachers Make in Mexico?
Savings: Saving is always possible, but it depends on how much you work and your lifestyle outside of school. Honestly, however, I wouldn't consider it the best option if your desire it to make lots of money and save. (That's not a comment specific to Maple Academy; it reflects the situation in Oaxaca and throughout much of Mexico.)
Students: Maple Academy welcomes any learner who wants to study English (or French), regardless of their age, level, or past experience with the language. There are classes for very young children and plenty of adult classes as well.
Vacation: With regard to vacation time, I wouldn't necessarily say that it is abundant. There are regular vacation periods (the week before Easter, Christmas, etc.), and a week in between terms, but in general it is a somewhat full calendar. The year consists of two semesters and an intensive five-week summer school course.
Other: Teacher turnover is pretty regular because many native-speaker teachers only stay in Oaxaca for a limited time before returning to their own country. Some may work a year, some for several years. If working here (or in any school in Oaxaca) seems intriguing, you should take that first step and open a line of communication with the school to weigh your options.
How did you find somewhere to live and what is it like? Do you have roommates?
Oaxaca is a popular destination for tourists, so finding living accommodations - including fully furnished rooms or apartments - is not very difficult. I chose to live alone, but finding a roommate is a pretty easy thing, if that's what you want.
COUNTRY INFORMATION - FUN!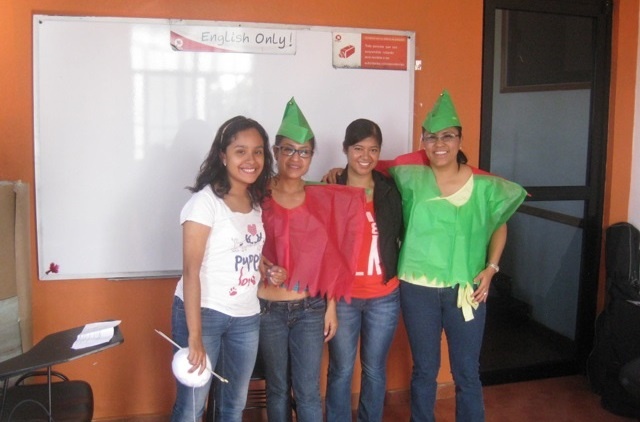 Please explain the cultural aspects, public transportation, nightlife, social activities, food, expat community, dating scene, travel opportunities, etc...
Mexico is a large and varied country, so it's hard to make generalizations about every place. But, in general, I would consider it a pretty easy place to foreigners to live. Knowing Spanish is very helpful, but depending on where you live and your situation, it's not a requirement. Mexico is steeped in an array of differing cultures as you travel from one part of the country to another. The people are general very friendly and welcoming, and they love to talk about you and your country.
Oaxaca specifically is very foreigner-friendly. There are MANY expats living there, and there are many resources specially designed for them. Spanish courses are also very easy to find. Oaxaca has constant celebrations and festivals, which makes integration into the city all the easier.
COUNTRY INFORMATION - MONEY
What are your monthly expenses?
I paid 4000 pesos (approx. $225 USD) per month for a fully furnished apartment that included water, gas, electricity, and internet. It was maybe a little on the expensive side, but considering that I was in the center of town and everything was included, I thought it was worth it.
Having a kitchen allowed me to save a lot of money because buying food at the market and preparing it at home is cheaper than always eating out. Because I was in the center of town, I walked almost everywhere. Buses are cheap (7 pesos - 40 cents US) and run all over town as well. Taxis can be expensive, but they're usually not necessary because you can walk or take a bus.
I bought the cheapest cell phone I could without a plan, and so I only spend 100-200 pesos ($5 - $10 USD a month. If you use your phone more than I do, a plan might be a good (and fairly inexpensive option).
How would you describe your standard of living?
I was very comfortable but certainly not rich. With some planning and saving, I was mostly able to do whatever I wanted to do, using only my income earned as a teacher. But, being in the poorest state in Mexico, I realized that as a teacher who worked a lot, I had a much higher standard of living than many Oaxacans.
In your opinion, how much does someone need to earn in order to live comfortably?
It all depends on how much your monthly expenses are (where you live, how much you eat out, how much you spend on entertainment), but I think most people coming from other countries can expect to live comfortably starting at 6000 pesos a month. It might be hard to save at that level, but living comfortably is possible. 8000 pesos allows for a little breathing room.
ADVICE FOR PROSPECTIVE ENGLISH TEACHERS
What advice would you give someone planning or considering teaching abroad? Would you recommend teaching in your country?
I would say do all your research and do an in-depth personal inventory. Living abroad is not for everyone, and that's okay. Once you accept a job as a teacher, you have a genuine responsibility and are no longer a tourist or a visitor; make sure that is what you want.
Good English teachers (especially native speakers) are always in demand in Mexico. You may not make a lot of money to start, but 1) you will always have a job (if you maintain a good reputation), and 2) you can easily use your experience and reputation to acquire more prestigious and higher-paying jobs as the years go by.
Go further: 10 Reasons Why You Should Teach English Abroad in Mexico
Founded in 2010, International TEFL Academy is a world leader in TEFL certification for teaching English abroad & teaching English online. ITA offers accredited TEFL certification courses online & in 20+ locations worldwide and has received multiple awards & widespread recognition as one of the best TEFL schools in the world. ITA provides all students and graduates with lifetime job search guidance. ITA has certified more than 40,000 English teachers and our graduates are currently teaching in 80 countries worldwide.
Want to Learn More About Teaching English Abroad & Online?
Request a free brochure or call 773-634-9900 to speak with an expert advisor about all aspects of TEFL certification and teaching English abroad or online, including the hiring process, salaries, visas, TEFL class options, job placement assistance and more.
"I was also blown away by positive reviews from alumni. And the job assistance has proven invaluable. I love that ITA offers so many resources, manuals, and webinars that make the job search process a lot less scary."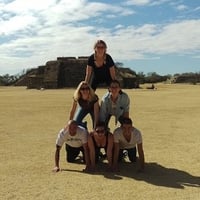 - Caroline Cassard
Teaches English in Mexico