teach english online
How To Get Paid While Traveling: Teach English Online
Looking for a way to get paid to travel? Look no further! Teaching English online is a very popular choice when it comes to working online while traveling.
Working online while traveling has become a very popular way to see the world while having a consistent income stream to fund said travels. It involves becoming location-independent and using your laptop or other technology to perform your job remotely while hopping from one city or country to the next.
There are many benefits of working online while traveling, some of which include:
Work only when it suits you - you create your own schedule!
You get to eliminate stressful commutes that waste so much of your time
You get to see the world instead of being tied down to one location
Meet people from all over the world that inspire you
You can chase the sun and avoid winter (if that's your thing)
Personal growth
For those that don't like to be tied down to one spot for too long a period of time and want to see as much of the world as possible while still earning a livable income, this is the dream life. While many spend their days dreaming about making this lifestyle a reality, most fail to realize that this is something that won't come to fruition overnight. It takes months of planning and research to ensure you set yourself up for success.
How To Get Paid to Travel
There are many ways to get paid to travel but the most popular option is to teach English online. With an accredited TEFL certification most online English teachers work online while living in another country or traveling around from one country to the next.
Get Paid While Traveling
In order to get paid to teach English online while traveling, you need to follow these 5 key steps:
Now let's look at the following 5 steps you can follow to teach English online while traveling:
1. Get TEFL Certified
Almost all reputable online English teaching platforms will require you to be TEFL certified in order to gain employment with them. Getting TEFL certified should be your starting point - without this, you won't understand or be equipped with the essential skills that are required and needed to teach English as a second language.
TEFL certification can take anywhere from 4 weeks to 11+ weeks to obtain depending on the length of the TEFL course you take. Here at ITA, we have the following TEFL course options:
Bonus: In addition to your TEFL certification course, you can also take ITA's 2-Week Teaching English Online Specialty Class to really hone in on your online English teaching skills. This is a specialized course designed specifically for those wanting to teach English online and covers topics you will not learn in your standard TEFL course.
2. Apply for Online Teaching Jobs & Begin Interviewing
Applying for jobs is something we highly recommend doing before you leave home. There are so many online English teaching platforms you can apply to, however, not all are always hiring and some are not as quick as others to get back to you. We have several resources available to help make this easy for you:
The benefits of securing online teaching employment before leaving home include:
You can make sure you actually enjoy teaching English online.
You will give yourself the opportunity to start building a solid teaching schedule for yourself with repeat clients.
As a result, you'll start earning money and you'll be able to figure out what your salary for a month of teaching English online would look like, which, in turn, will help you be able to budget better before moving to your first remote location. Obviously, your monthly budget can differ depending on how much or little you teach in a single month, but this will definitely give you some indication of what to expect income-wise.
The money you start earning before leaving can help with start-up costs - i.e.: visas, accommodation expenses, getting your phone set up in your new location, buying data, etc.
3. Research Your Travel Wish List
Once you have a rough idea of how much money you'll be earning (because you were smart, secured a job, and started teaching in advance), you can start to research and plan the first city/country you would like to move to, or even the first couple!
It is common for those that want to travel while teaching English online to choose locations where they can get more bang for their buck due to a low cost of living - countries in South East Asia or Latin America are typically known to offer this. This is especially true if you are earning US dollars. Countries with a low cost of living will usually mean you can get away with working part-time hours and still be able to maintain a comfortable standard of living on your salary as an online teacher. And you know what part-time hours mean… more time to explore your new surroundings!!!
Something important to keep in mind when choosing your travel locations is the hours you will be teaching. If, for example, you teach English online with VIPKid, all of your students will be based in China. If you plan to make Mexico your first stop, just realize that, due to the time difference, you will either be waking up super early or staying up super late to teach during China's peak teaching hours. You have two options here:
Find out where a majority of your students are (their time zone) and choose your countries based on this.


While applying for online teaching jobs, research companies ahead of time to see where a majority of their students are based. For example, if it is Latin America that you want to country-hop around, it may be worth exploring a teaching platform that caters to Latin American students, like Open English or LatinHire. That way they will be in your time zone and you won't have to deal with the super early wake-up or the late nights.
Another important factor to consider when you research your locations - visas! This will be dependent on your citizenship, but some countries will allow you to stay for up to three months on just a tourist visa, while other countries will require you to obtain a paid visa for stays that vary in length - some of which need you to process paperwork in your home country before departure. And then there are some countries that will even have a special 'digital nomad visa' for people just like you! Make sure you research visas ahead of time, you don't want any nasty surprises when you touch down at an airport after hours of flying, only to find you don't have the correct documentation on hand!
Read More: 10 Best Locations for Digital Nomad Online English Teachers
4. Find Budget-Friendly Accommodation
Now that you know where your first location is going to be, it's time to start researching your accommodation options! If you plan to stay for a minimum of a few months, Airbnb is your friend. You can rent out accommodation by the week/month, and it usually ends up being cheaper than paying nightly rates at a hotel.
Things you will want to consider when finding a place to stay:
You will be teaching English online - this means you need a quiet environment free from distraction. A rowdy hostel or any sort of room-sharing situation just isn't going to cut it for this type of work - you'll want a private room.


You will need to ensure that any accommodation you are considering has a strong internet connection before you go ahead and book it. Ask your potential Airbnb hosts to conduct an internet speed test using speedtest.net and have them email you a screengrab of the results - this way you can see what their internet upload and download speeds are. Make sure to also ask if this was from a wireless or wired connection. We always recommend traveling with an ethernet cable and purchasing extra data for your phone (as backup) for extra peace of mind.
5. Research and Secure Health & Travel Insurance
Unlike teaching English abroad at a brick-and-mortar school where your employer provides you with health insurance and in some instances, covers the cost for you, teaching English online while traveling means you are on your own.
There are two different types of insurance to consider:
International Health Insurance:

This type of insurance provides comprehensive cover for expats who are living or traveling outside of their home country for an extended period of time. It works much like your health insurance at home - you're not just covered for emergency treatment, but also for any diagnosis or post-treatment care. Depending on what country you are in, medical expenses abroad can be expensive, so knowing you have international health insurance can be a big relief. Some examples of international health insurance providers include Allianz and for American citizens, Aetna.



Travel Insurance:

This type of insurance is more so geared towards short-term travelers/holidaymakers or occasional business travelers. While travel insurance more often than not will cover things like emergency medical insurance or medical transportation, it will also cover you for things like trip cancelation or interruption, loss/theft/damage of your bags, tech and gear, rental car damage, etc. There are many travel insurance providers available, but one of the more popular ones is World Nomads.
Do you need both? Probably not, but if you are planning on traveling and teaching online long-term, you'll definitely want international health insurance, and you'll want to get this taken care of before departure.
And there you have it, the five main steps you will need to take in order to teach English online while traveling. All you've got left is to book that flight, pack, and go!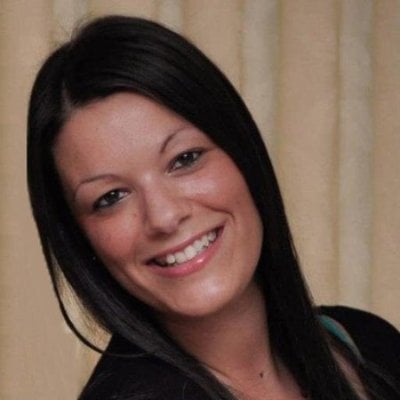 An accomplished traveler (she's visited 40 countries!), Lynda hails from Melbourne, Australia. Since she joined ITA in 2017, Lynda has become a primary expert on the field of teaching English online. Not only has she published numerous articles on the topic herself, but she has worked with International TEFL Academy alumni around the world to produce an entire library of information and content about teaching English online. Lynda also serves as a primary organizer of ITA's ground-breaking Teach Abroad Film Festival.
Want to Learn More About Teaching English Abroad & Online?
Request a free brochure or call 773-634-9900 to speak with an expert advisor about all aspects of TEFL certification and teaching English abroad or online, including the hiring process, salaries, visas, TEFL class options, job placement assistance and more.