must read
How Much Can I Earn and Save as an English Teacher in Taiwan?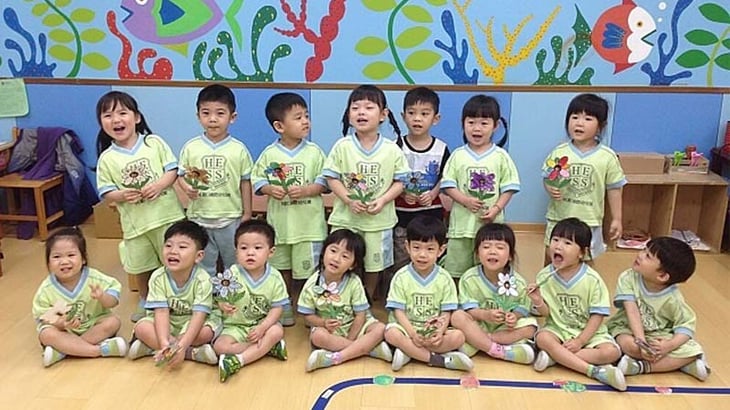 Taiwan is often an underrated market for teaching English abroad when it comes to salaries. It's usually overshadowed by the perks that teachers receive in neighboring countries like South Korea and China, such as paid airfare and housing. Even though it's not common to see those particular perks included in your contract in Taiwan, teachers can still expect to save the same amount per month as they would in China and South Korea, which is anywhere from $700- $1,000/month depending on your spending habits.
In this article, I'll break down a few examples of different working and saving scenarios that my friends and I were able to accomplish in Taiwan. For the sake of keeping things simple, I'll quote everything in the US Dollar, not the New Taiwanese Dollar.
I'll start with me. I worked full-time at a high school teaching English in Taipei, Taiwan. I made roughly $2200 per month working 25 teaching hours per week. I spent about 5-10 hours of prepping and planning outside of those hours, so it came out to roughly 30-35 hours per week of total work. My rent was $300 per month and I spent around $1000 per month on going out, regional travel, dinners, public transport, cell phone, and other miscellaneous bills. So at the end of the month, I was saving an average of $800-$900. I was much more interested in traveling than tucking away this money for a rainy day. So I got to see a lot of Asia during my year as a teacher. I visited South Korea, Japan, Thailand, and went all over Taiwan.
The second example is my co-worker who worked with me at the high school. She made the same salary as me, but was pretty diligent with saving her money. She also picked up private tutoring jobs to supplement her income. Private tutoring in Taiwan can land you an extra $20-$25/hour, so it's definitely worth your time if you decide you want to work extra hours! She saved about $1300/month. She worked in Taiwan for three years, and not only did she pay off $18,000 in credit card debt, but she also backpacked for four months around SE Asia and India once she completed her three year stint in Taiwan.
The third example is my roommate. She was from Toronto and went to Taiwan with a goal of saving a substantial amount of money to put a sizable down payment on a condo back home. She was also really diligent about saving and picking up private tutoring hours to accomplish her goal. She worked around 40 teaching hours/week and made roughly $3000/month. Her portion of the rent was a little higher ($400/month) and she spent around $800/month on going out and enjoying her time in Taiwan and paying other bills. She was able to save $1800/month. After her three years of working in Taiwan, she took $65,000 back home and is currently living in that high rise condo in The Junction, Toronto.
I love sharing these stories about all that we were able to accomplish as teachers in Taiwan. And something to note as well, is that we weren't suffering through long hours of labor to save this money. We were still traveling and enjoying life as an expat! It's truly a win-win for people are interested in paying off debts, saving for future endeavors, or for those who simply just want to see the world.
After graduating from Texas State with a Teacher Certification, Felicia Braverman taught English in Buenos Aires, Argentina, and Taipei, Taiwan. Before joining International TEFL Academy in 2013, Felicia ran an international recruiting company for teachers. With more than 10 years of experience in the fields of teaching English abroad & TEFL certification, she is a verified expert who has published many articles on various facets of teaching overseas.
Want to Learn More About Teaching English Abroad & Online?
Request a free brochure or call 773-634-9900 to speak with an expert advisor about all aspects of TEFL certification and teaching English abroad or online, including the hiring process, salaries, visas, TEFL class options, job placement assistance and more.