teach english online
5 Ways to Spend Your Gap Year Before, During, or After College
Are you considering taking a gap year before college or looking for gap year programs after college? Is taking a gap year during university more what you're into? Let's explore 5 paid gap year programs and volunteer-based ones that you can take on.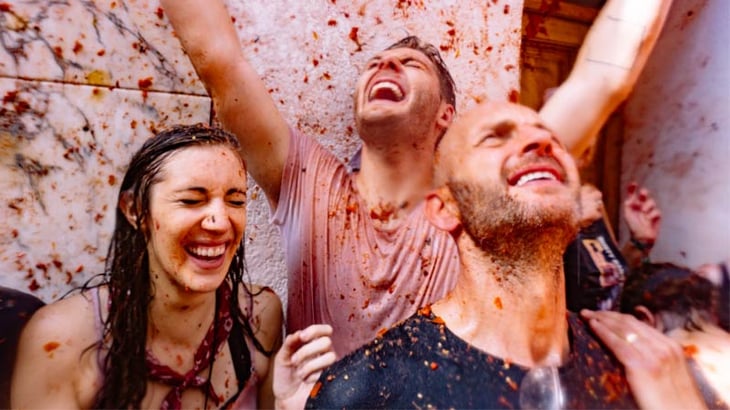 You've probably heard the term 'gap year' being thrown around here and there but may be unsure of what exactly it is. While the gap year concept has only recently gained momentum here in the USA, countries like Australia have been encouraging gap years for decades, allowing students to defer their university enrollment for a year to take the 12 months to unwind and discover themselves instead!
What is a Gap Year?
A gap year simply means taking time off between life stages. The purpose of a gap year is to give yourself a break from the academic life you have grown accustomed to. It provides time for activities that involve personal growth such as traveling, volunteering, completing an internship, or even doing paid work.
These activities can be done independently or as part of a structured gap year program. During this time, you dive into a world of experiential learning to discover yourself and develop a purpose for your future studies or career aspirations.
When do You Take a Gap Year?
The most common time to take a gap year typically occurs between two significant life stages, namely:
In between graduating high school and starting university
After graduating from university and before entering the professional workforce
It is not uncommon, however, to take a gap year during your university studies, too. While the term focuses on a 12-month timeframe, it is important to note that a gap year does not necessarily need to be a full year. It can be a semester or even just a few months in length.
Is it Okay to Take a Gap Year after College?
Yes, taking a gap year after college is okay. It can offer valuable experiences, self-discovery, and personal growth before pursuing further education or starting a career.


Why Take a Gap Year?
There are several benefits to taking a gap year, some of which include:
You can rest, refresh, and refocus: You don't have to convince us that school is hard work. Your entire life up until this point has been in school - one year after the other, non-stop. Take some time to step aside from the stressors of academic life to refresh and refocus. You may find new meaning along the way!
Gain a sense of personal responsibility: Leaving your home and everything you are familiar with behind to explore a life outside your own is no easy feat. You will gain invaluable life skills and become more responsible and accountable during this time of self-growth.
It looks great on your resume: Not only will a gap year stand out on your college or grad school applications, but it will also look great on your resume for when it's time to step into the corporate world.
Make a difference in people's lives: Depending on what style of gap year you decide to take, you may find yourself making a real difference in the lives of people living in developing countries, or by teaching English to non-native English speakers.
Things to Consider Before Taking a Gap Year
Yes, a gap year is exciting, but there are a couple of things you should consider before deciding if taking one is right for you.
If you're looking to take a gap year between high school and university, just ensure the university you're applying to or the university you get accepted into will allow you to defer enrollment for a year. That way your place is secured for when you return the following year.
Will you independently take control of your own gap year including the planning, logistics, and execution of it all, or will you depend on an organization that runs structured gap year programs to handle everything for you?
Touching on that second point, a drawback of gap years is that they can be expensive, especially if you participate in a structured gap year program run by an organization for which you have to pay. While the thought of having everything set out for you may sound ideal and less of a hassle on your part, take the time to evaluate the cost versus benefit of this. In this article, we explore a variety of gap year options, including independent routes you can take where you will actually get paid and be able to support yourself throughout your gap year adventure!
What to do During a Gap Year
Taking a gap year is a great opportunity to explore the world, do some meaningful work or give back to local communities. You can for instance choose to volunteer abroad, teach English abroad or country-hop around the world. It is also typical to apply for a working holiday visa or join specific college programs like the one offered by Disney.
How to Spend a Gap Year
So what to do during a gap year? Here are 5 ways to spend your gap year before, during, or after college:
1. Choose to Volunteer Abroad
Looking to volunteer your time to make a difference in the world? Volunteer gap year opportunities range from working with children, medical missions, and even conservation and wildlife volunteering. Organizations like International Volunteer HQ offer the world's largest range of volunteer abroad programs with 300+ affordable projects across 50+ destinations. A majority of their programs have already reopened in line with government guidelines and they have implemented additional health and safety measures to protect against Covid-19. You can join more than 113,000 volunteers in delivering long-term impact to communities that will value your support - now more than ever.
Quick facts:
Structured programs that you pay a fee to be a part of.
Volunteer-based - you will not be paid for your work.
Most program fees cover basic accommodation and meals.


2. Take a Teach English Abroad Gap Year
If you've ever thought about a gap year teaching English abroad in over 80+ countries to children or adults that are non-native English speakers, this could be a great opportunity for you. This option does take some planning on your end though because before you can do so, you will need to get TEFL certified. TEFL stands for teaching English as a foreign language and a TEFL certification is what you need in order to teach English abroad and expand your gap year teaching opportunities.
International TEFL Academy (ITA) offers both part-time and full-time accredited Online TEFL Certification Courses (probably one of the best online courses for a gap year) as well as 4-week in-person TEFL Courses in 20+ locations worldwide. Each course will require you to complete a practicum (practice teaching) component to prepare you for your classroom debut abroad.
All ITA alumni receive lifetime job search guidance - this means you will always have a personal Student Affairs Advisor to help with your job search, no matter where you want to teach. They can help you with things like navigating job markets and visa requirements, resume and cover letter assistance, job contract and salary review, and so much more.
Teaching jobs abroad usually requires a 12-month contract commitment, and the best part - you get paid! Some countries (like South Korea for example) will even cover your flight and housing expenses, giving you the ability to save a good chunk of your salary. Popular markets for teaching English abroad include but are not limited to:
For those who have yet to start/complete their degree (these countries do not require a degree): Cambodia, Argentina, Colombia, Costa Rica, Mexico, Spain, Egypt, Jordan.
For those that have already completed their degree (these countries require a degree): South Korea, Japan, Vietnam, Taiwan, France, Czech Republic, Turkey, Italy, Morocco.
Quick facts:
You will need to take a TEFL Certification Course (ranges from 4-11 weeks) to teach English abroad. This is a course that you pay for.
This is not a job placement program. You will receive lifetime job search guidance to assist you in finding a teaching job abroad.
This is not a structured overseas program, once abroad, you will not have anyone controlling your time or telling you what comes next.
Your teaching job abroad will come with a paid salary, with some countries even covering your housing and flight expenses.
Get to fully immerse yourself in a new country and culture for a full year, with plenty of opportunities to travel to nearby countries during your time off!
Getting TEFL certified online offers flexibility and is a great option when looking at the best online courses for a gap year
Read More: A 7-Step Plan for How to Teach English Abroad


Guaranteed Job Placement Programs:
For those seeking the adventure of teaching English abroad without the hassles of navigating international job markets and confusing visa regulations, International TEFL Academy offers guaranteed job placements for teaching English in Thailand, Korea, or Japan.
While you don't need to pay extra for a job when you enroll in a high-quality TEFL course, you may opt to pay an additional program fee for one of our Guaranteed Job Placement Programs. These programs are perfect for those looking to take a gap year, as you can ensure you have a guaranteed job lined up quickly to fit perfectly within your gap year timeframe. There's nothing wrong with seeking the security of knowing that you will have a job waiting for you when you complete your TEFL course.
Learn more about our Guaranteed Job Placement Programs here.
3. Apply for the Disney College Program
Want to see if Disney World really is the happiest place on earth? Look no further! As a Disney College Program participant, you'll gain valuable, on-the-job experience working in Disney parks and resorts, participate in college coursework, and have the opportunity to meet and live with people from all over the world in Disney's apartment communities.
This truly unique program allows participants to network with leaders, take part in personal and career development classes, and build transferable skills such as problem-solving, teamwork, guest service, and effective communication.
This program isn't limited to American citizens though. Disney also has a Cultural Exchange Program and a Cultural Representative Program providing university students and recent graduates from outside the USA the opportunity to work at Walt Disney World. You'll be immersed in different cultures from around the world, connect with industry experts, and build lifelong relationships.
I am an Australian citizen that was living in Australia and had just graduated from university when I applied to be part of the Disney Cultural Exchange Program. I worked at the Cirque du Soleil located at Disney Springs, Disney World for 11 months on a J1 student visa. It was the single best year of my life and I have so many memories from my time there that I will cherish forever.
Quick facts:
For those looking for a gap year during college or following graduation (unable to participate straight out of high school).
$390 USD program participation fee for Disney World (Florida) or $940 for Disneyland (California).
Job placement - you are provided with a job working at a Disney park or resort (you do not get to choose your job).
Get paid hourly for your job.
Subsidized housing/utilities/amenities within the Disney apartment community - housing costs are automatically deducted weekly from your paycheck.
Free entry into all the Disney parks for the duration of your College Program!!!

4. Apply for a Working Holiday Visa in Australia
How does a year in the land down under sound to you? Australia is an extremely popular gap year destination for travelers from all over the world because of their Working Holiday Visa (WHV). The WHV gives passport holders from eligible countries the ability to legally work to fund their travels throughout Australia.
There are a large number of short-term jobs you can choose from while on a WHV, but the most popular include hostel work, fruit-picking, waiting on tables, bartending, and farm work - jobs that don't require you to stick around for too long. If you complete three months of specified work during your first year, you can apply for a second-year WHV, and if you add another three months of specified work during your second year, you can apply for a third and final-year WHV.
Quick facts:
Must be aged between 18-30 to apply for the Australia WHV.
$458 AUD visa application fee (for first 12 months).
Can be extended for a second and third time (for up to 36 months total) after completion of specified work and additional visa fee payment.
Completely independent, no structured program.
Travel around freely and find your own paid work in between to support your travel
5. Country-Hop Your Way Around the World
Don't want to commit yourself to a single country or program - that's completely fine! Travel is a terrific tool to help educate yourself about the world and the people around you. You can learn so much from visiting countries different from your own where your standard of living may not be the same as what you are used to back home.
While traveling from one country to another can be costly, there are ways to help offset the expense. We touched on this earlier under Teaching English Abroad, but once you are TEFL certified, you can actually use that same TEFL certification to teach English online. In recent years, it has become quite a hot trend to country-hop your way around the world while teaching English online. You can gain employment with online English teaching companies such as Cambly, Preply, Lingoda, and italki to name a few.
Many of these platforms let you set your own hours and schedules so you can work as much or as little as you like, and more often than not, you'll be earning US dollars which go a long way when you're traveling through countries with a low cost of living like Thailand and Mexico.
This is a great way to spend your gap year teaching English: You're having the time of your life, bouncing from country to country, and you are still giving back by teaching non-native English speakers the invaluable skill of speaking English - something that can impact their lives and future employment opportunities more than you will ever know!
Quick facts:
You will need to take a TEFL Certification Course (ranges from 4-11 weeks) to teach English abroad. This is a course that you pay for.
There are tons of online teaching platforms that you can gain employment with that let you set your own hours and schedule.
Completely independent, no structured program.
You decide where you want to go next and when - there is nothing holding you back.
Get to fully immerse yourself in new countries and cultures.
Read More:
There you have it, five very different ways to spend a gap year before, during, or after college - each option as fun and exciting as the next. Where will your gap year take you?!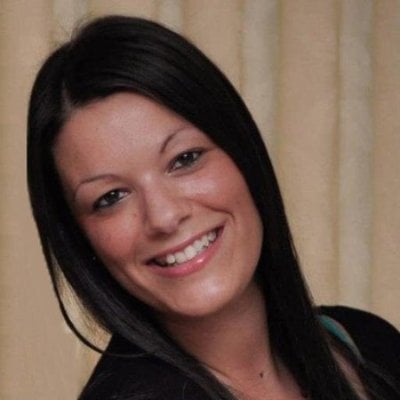 An accomplished traveler (she's visited 40 countries!), Lynda hails from Melbourne, Australia. Since she joined ITA in 2017, Lynda has become a primary expert on the field of teaching English online. Not only has she published numerous articles on the topic herself, but she has worked with International TEFL Academy alumni around the world to produce an entire library of information and content about teaching English online. Lynda also serves as a primary organizer of ITA's ground-breaking Teach Abroad Film Festival.
Want to Learn More About Teaching English Abroad & Online?
Request a free brochure or call 773-634-9900 to speak with an expert advisor about all aspects of TEFL certification and teaching English abroad or online, including the hiring process, salaries, visas, TEFL class options, job placement assistance and more.