5 Key Tips to Help You Pick the Best TEFL Certification Course (and Not Get Ripped Off)
How do I Choose the Best TEFL Certification for Teaching English Abroad?
Choosing the right TEFL certification can make or break your dream of living & teaching English abroad. From accreditation and instructors to job search guidance and price, here are several matters for you to consider to ensure you take the best TEFL class that will provide you with the qualification and job search guidance you need to get a great job teaching English overseas without getting ripped off.
Start with Research, Research, Research!
If you're going to move half-way around the world, you owe it to yourself to put in the time to research matters like TEFL certification and job markets. Check out blogs, reviews and articles. Go to the bookstore and browse the travel section. Visit ESL job boards websites like www.ESLemployment.com and www.daveseslcafe.com and look at job listings for English teaching jobs.
If you know somebody who has taught English abroad, ask them about their experiences, including what did they learn and what would they have done differently? An educated consumer is a smarter consumer, so the more you know about various aspects of living and teaching abroad, the better prepared you will be to choose the best possible TEFL certification course for you.
1. Speak with TEFL schools and ask as many questions as possible.
Before investing your time and your money, and entrusting your future teaching abroad to a particular TEFL course or school, make sure that you speak with them. A good school will employ a trained professional admissions staff who can provide answers for you.
Ask basic questions about their:
TEFL courses;
Job placement assistance;
Your ability to obtain a paid teaching position based on your citizenship, age, educational level, gender, ethnicity and more.

Here are some examples of good questions to ask:
Training hours: How many hours of training does your course encompass (international standard is at least 100 hours) and is your TEFL course accredited (and if so, then by whom)?
*Hint:* Google search the name of the accrediting body and decide for yourself whether it is truly independent and well established. Check out how long the body has existed and what other professional-level courses and certifications it has accredited.
Student teaching hours: Do your courses incorporate live practice teaching with actual ESL students (not role-playing with other teachers-in-training)? Note that the majority of schools around the world hiring English teachers do not recognize TEFL courses that do not incorporate at least 6-20 hours of live practicum.
Instructors: Who will teach my TEFL course? If you want to become a professional English teacher, should you accept anything less than top-level instruction from experienced professors with advanced degrees (MA, PhD or Delta) and qualifications? Many cheaper courses are either self-taught or provide assistance from a "tutor" who simply took a four-week TEFL certification course and perhaps taught a year or two abroad.
How and where will you help me find a job and how much will that cost in addition to my course tuition? Are there "extra" costs involved in this? (This is called an "up-sell" whereby a TEFL school will offer you a very low tuition and then charge you later for services such as job placement assistance).
Where in the world can I teach abroad with your certification? The majority of language schools worldwide require a professional level course of 100 of classwork and 6 hours of practicum. A way to find out is simply go to an ESL board, contact a school in a country and ask what that employer requires. The proof is in the pudding. The days of winging it and getting hired just for speaking English and completing a weekend course are largely in the past.

Extra costs: In addition to my TEFL course tuition, what are start-up costs for going abroad?

Are there any hidden costs such as book fees, registration fees, or fees for job placement assistance? When considering international courses, be sure to ask about housing costs and extra features such as language classes and sightseeing.
What is a realistic timeline for getting my certification, getting hired and going abroad to teach English abroad? Is it a four-week, in-person class (as is typical)? If it's an online class does it have a reasonable and expected end date? If it's open ended there is a good possibility you won't finish it as most people need deadlines.If you can't get straight answers to these sorts of questions, then you probably need to move on and look for another TEFL school.
2. Remember that TEFL courses are like anything else – if an offer or price seems too good to be true, it probably is.
The standard accredited TEFL course is typically 4 weeks long with up to 12 students and taught by a university level instructor. Tuition around the world generally ranges from $ 1,500 - $ 2,500 USD (operating costs such as real-estate and professor salaries will vary from location to location). College level courses are not cheap and you get what you pay for.
Certainly you want to earn your certification in the most cost-efficient manner possible, but remember that by taking a TEFL course, you are investing in your education, your professional development and the opportunity to live and travel abroad for an extended period. This is not the sort of endeavor that you want to cut corners with. To qualify for most jobs and to fulfill your potential as an English teacher who can actually help students in Russia, Vietnam or Chile achieve their own goals of learning English, you need to invest in proper training.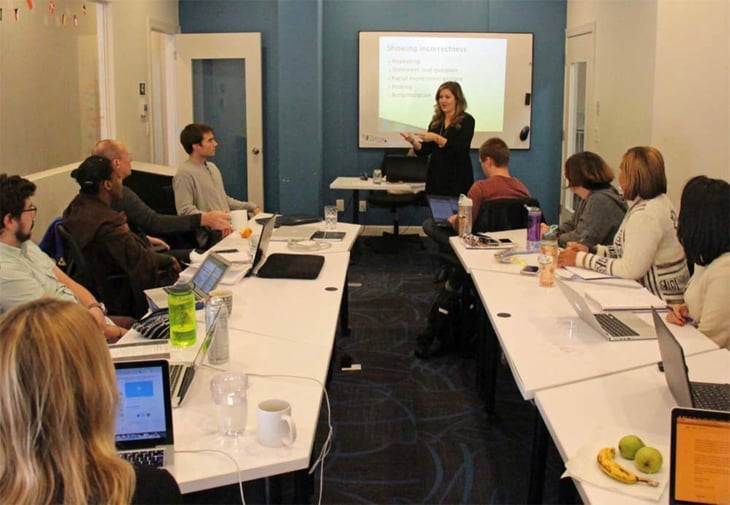 When you see an ad for a $90 TEFL Course Groupon or a $249 online course with no practicum, no job placement assistance and instruction from a "tutor" who isn't a college level instructor with an MA or a PhD, you need to ask yourself, "Will this course actually provide me with the skills and guidance I need to get the job I want teaching English abroad?"
While some training is better than no training, and such courses will benefit you if you're looking for a little knowledge or to volunteer for a couple of weeks, they will not prepare you for to work at a professional language school starting at day one (which is what you are hired to do).
If you take such a course simply to save money, you will pay for it in the end when you realize that the inexpensive "super-deal" TEFL program that you took won't qualify you for the teaching positions that you want and when you don't receive the support and guidance you need to actually find jobs teaching abroad after your class.
A question you should ask yourself is:
Do you believe your students deserve to receive instruction from a professionally trained teacher? If yes, so do we. If not, then there are lots of cheap TEFL classes for you.
If you are looking for just a "piece of paper" to get by "government regulations" that are in place to ensure proper teaching credentials, cheap TEFL classes that are diploma mills will fit your needs and you should move on.
Read More: 3 Reasons Why it's Impossible for a Legitimate TEFL Class to Cost Less than $1,000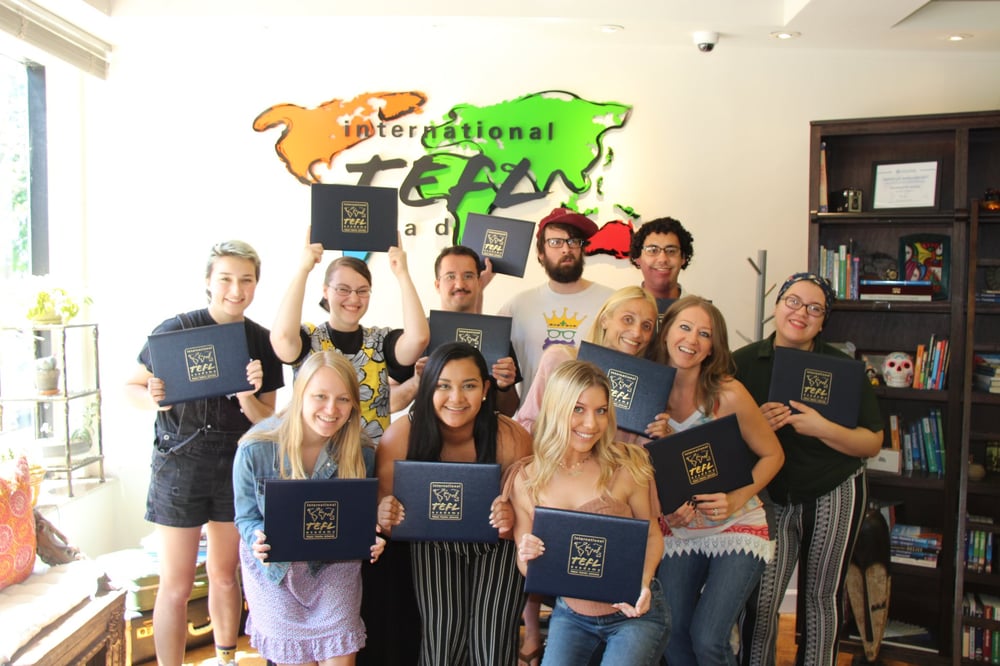 3. Be careful of "guaranteed job placements" or TEFL courses that sell job placements.
It's natural to want the security of knowing that you will have a job waiting for you when you complete your TEFL course, but guaranteed placements often come with strings attached and limitations when it comes to the jobs that will be available to you when you complete your certification.
Some of these placements are great, some are not. The best job search guidance will train you how to apply for thousands of teaching positions worldwide.
When you take a course for guaranteed job placement, you will be limited to accepting the position(s) that the program offers (take it or leave it). It may feel a bit more scary to interview for a job but when there are hundreds of jobs in a city or thousands in a country (tens of thousands in some Asia countries), and you will be able to choose a job that is right for you.
A typical English speaker, with or without a college degree who holds an accredited TEFL certification is literally qualified for tens of thousands of jobs teaching English abroad, and there is no need to pay somebody $1,000 - $2,000 to "place you" in a job. The majority of "placements" are in government programs that are free to apply. If you are getting a job in Asia or the Middle East, many of the schools are paying the recruiters a month's salary to find a good teacher, and you should not be paying a recruiter.
Fine print on those TEFL companies with a "guarantee":
Remember the only things "guaranteed" in life are death and taxes, everything else is a promise.
Are they going to fulfill that guarantee you get a job by sending you to a school in the backwoods of China who will take anyone with a pulse and speaks English?
Do you have to take the job they "place you in" or the "money back guarantee is null and void"?
If you are a felon, a jerk on an interview, smell like you haven't showered in a month or look like someone people would not trust their children with, how can a company "guarantee" a job?
Are they going to give you your money back if you don't get a job in the country of your choice or where they stipulate you must go for a refund?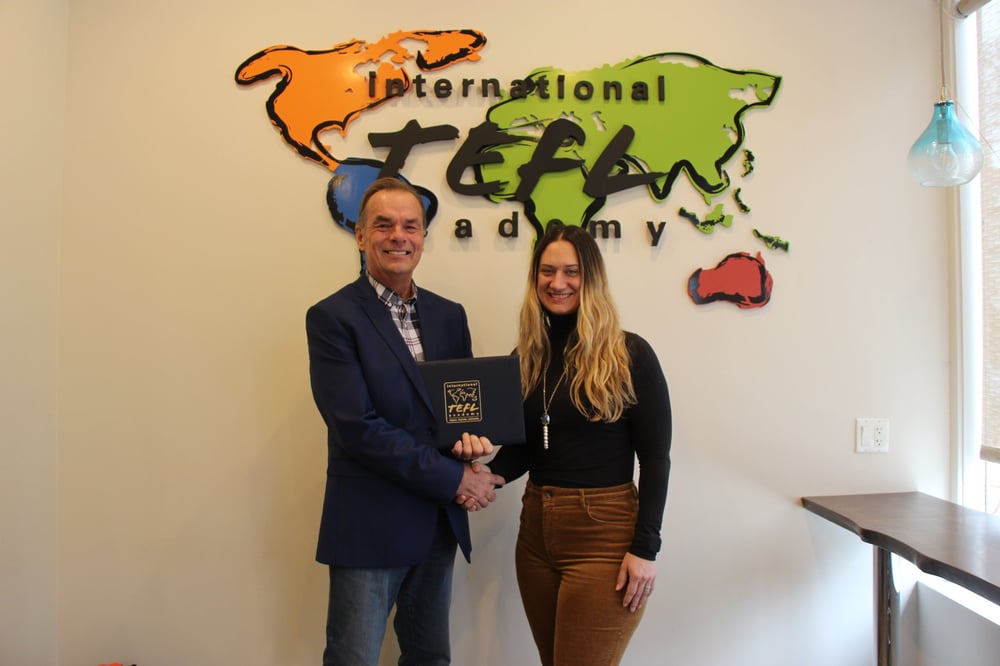 Remember that a "guarantee" is a often marketing tactic.
The realities are there are over 100,000 English teaching jobs in Asia alone. If you are American, Canadian, British, Australian, New Zealand or South African with a 4 year degree and speak English there are tens of thousands of jobs that you can find in Asia within a week of looking anytime a year, it's easy to lure you in with the promise of a "guarantee".
4. Make sure that you will receive comprehensive job search guidance that is free and will not expire.
You can spend $40 on a one-day TEFL course or $50,000 on a master's degree in TESOL (Teaching English to Speakers of Other Languages), but if you don't receive the proper resources, guidance, and assistance you need, you will find out in a hurry that get a good job teaching English in Italy, Japan or Dubai is not necessarily so simple.
Before enrolling for any TEFL certification class, be sure ask whether you will receive the guidance you need to find high quality opportunities teaching English all over the world.
Ask if you will receive the following:
Real live staff to speak to you in person or on the phone, guide you and answer your questions.
Personal assistance with resume and cover letter development;
Coaching on how to interview for English teaching jobs across the globe;
Access to listings of thousands of job opportunities around the world;
Guidance regarding hiring seasons, visas, hiring requirements and salaries;
Referrals and contact information for top-level recruiters; government programs in countries like France, Spain, and Japan; and individual schools and language institutes.

If you will not receive these elements of job search guidance, then whatever you will pay for that TEFL class will not be worth it.

5. Ultimately the questions that you need to ask and answer before investing in any TEFL certification program are:
A. Will this TEFL certification and school provide me with the skills, qualification and job search guidance I need to live my dream of living abroad and traveling the world as an English teacher?
B. Am I receiving the value I deserve for my financial investment?
Consider the points above and you should be able to reach a rewarding decision to get your TEFL certification and teach English abroad.
There are a lot of questions to ask yourself to make the right choice to have the best experience abroad. When you know the right questions to ask, you will find the right answers for yourself.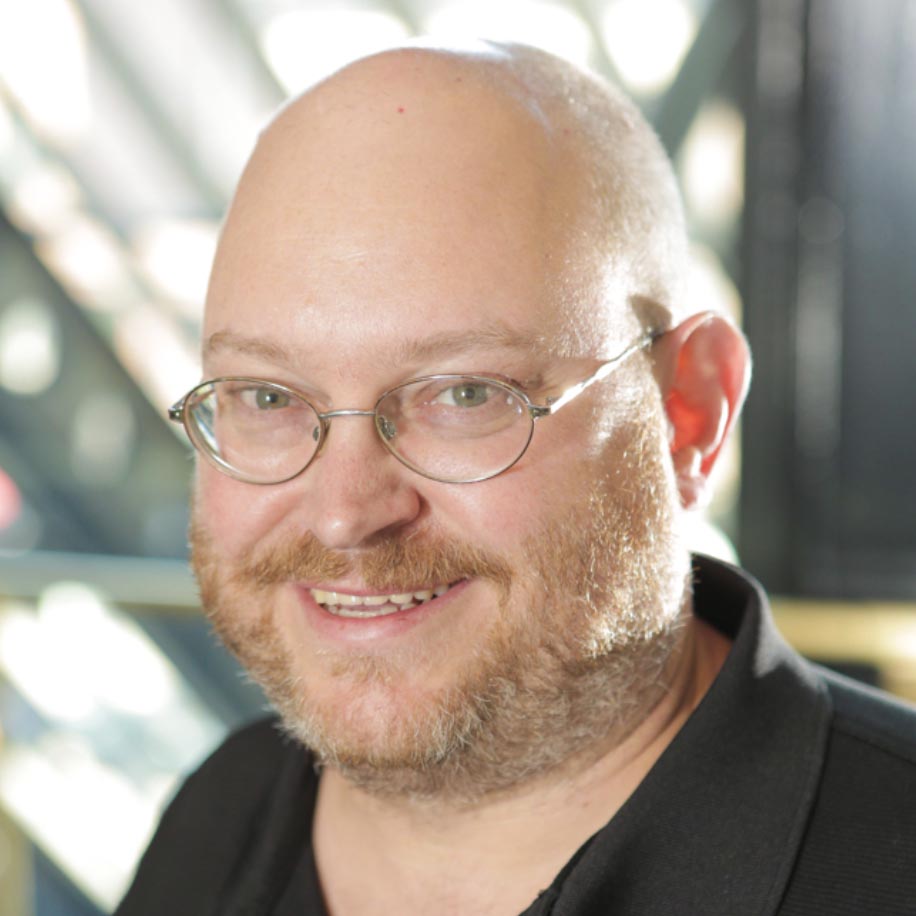 John Bentley is Co-Founder & Senior Writer for International TEFL Academy (ITA), the world leader in TEFL certification for teaching English abroad. A graduate of Harvard University and the Medill School of Journalism at Northwestern, John is a recognized expert in the field of TEFL. His articles have appeared across the field's top websites, including GoAbroad.com, StudyAbroad.com, InterExchange, GoOverseas.com, Adventure Teaching, & many others. He has also spoken as an expert on Teaching English Abroad & TEFL certification at major conferences like MeetPlanGo and Lessons from Abroad (LFA) in Portland & San Diego.
Want to Learn More About Teaching English Abroad?
Request a free brochure or call 773-634-9900 to speak with an expert advisor about all aspects of TEFL certification and teaching English abroad or online, including the hiring process, salaries, visas, TEFL class options, job placement assistance and more.