YES!

Every year, more than 200,000 English speakers get jobs teaching English abroad, and more than 80% have no prior teaching experience and no degree in education, or even English.
In fact, up to 20% of them don't even possess a four-year college degree! With up to 1 billion people taking some form of English class each year, the demand for native or fluent speakers to work as English teachers is virtually insatiable. From summer camps and kindergartens to public schools, language institutes and corporate training, English speakers with no prior background in professional English teaching are employed in more than 100 countries around the world.
But how will I be able to teach and communicate with my students?
An internationally accredited 120-hour TEFL certification will provide you with the skills in methodology, lesson planning and classroom management that you need to succeed as a professional English teacher abroad. You will also earn a qualification that thousands of schools and language institutes around the world require when they hire new English teachers. A TEFL certification course that meets international standards will incorporate several key elements:
At least 100 hours of academic coursework;
6-20 hours of live practice teaching with actual ESL students (not role-playing with other teachers-in-training!);
A curriculum that is accredited by a recognized, independent accrediting body;
Instruction provided by experienced university-level instructors.
You also want a TEFL certification course that provides lifetime job search guidance to provide you with the resources, guidance and expertise you need to find and interview for jobs teaching English abroad.
Too many aspiring English teachers have taken second-rate TEFL courses or classes from organizations that did not provide quality job placement assistance so they are left with a piece of paper stating that they are TEFL certified, but they are unable to find the quality job opportunities that they should be qualified for.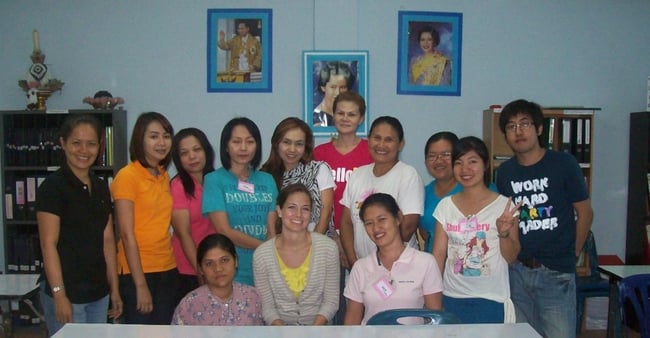 Want to Learn More about Teaching English Abroad?
Fill out a contact form or call us at 773-634-9900 to speak to a trained advisor about all aspects of job opportunities for teaching English abroad & TEFL certificaiton.
Related Articles: