Top 5 Countries for Wine Lovers to Teach English Abroad

Choosing where to teach English abroad based on your love for wine could never be a pour decision!
But don't let where you choose be based on an inkling, check out the great wine producing teaching markets below. After all, everything happens for a riesling.
1. Italy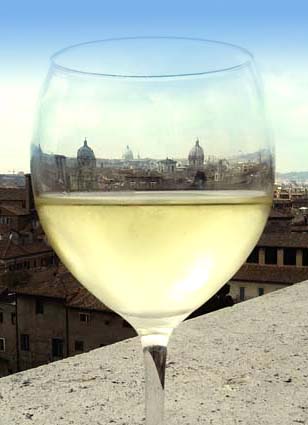 From Barolo to Brunello to Nebbiolo, Italy is the oldest and largest (since 2008) wine producing country in the world. It also represents one of the largest English teaching job markets in all of Europe. Wine-win!
In production for more than 2,800 years, Italian wines are known to be dry, high acid, and offer a lot of scent. They're ideal when paired with a tasty meal, so eat all the pasta in your Eat, Pray, Love dreams. Pasta with red sauce pairs well with red wine and pasta with a nice alfredo is great with a light, bright, white wine. Easy peasy!
Italy has more than 20 different wine regions, so anywhere you're teaching there you're likely to run into a vineyard or two. In central Italy, you'll find lots of savory Sangiovese (a personal favorite of mine). Included in this central region are both Rome and Bologna, two of the top teaching markets in Italy.
Obsessed with bubbles? Sparkling wine overflows in Venice where glera (Prosecco) is grown. Working under the table is the norm for Americans teaching English anywhere in Italy, but be careful not to drink yourself under the table with all the great wine!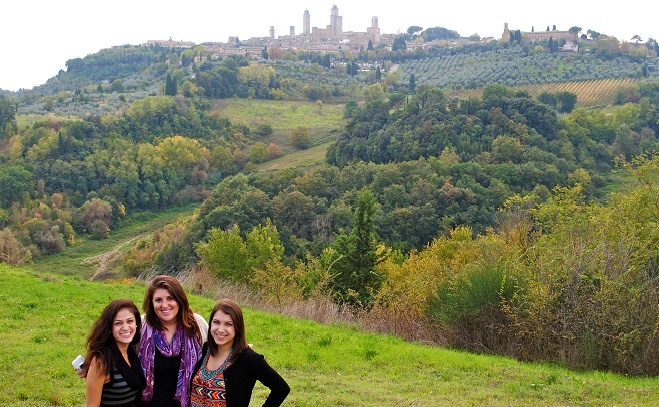 Another top ESL teaching market can be found in the northern Italian city of Turin (2006 Olympic Winter Games). You'll find the area overflowing with Asti and Barbera. The Piedmont is considered one of the finest wine producing regions in the country, so worth a visit wherever you are based.
Chianti decide if Italy is the right place for you? Don't worry, there are more hot spots below that may whet your whistle!
2. Argentina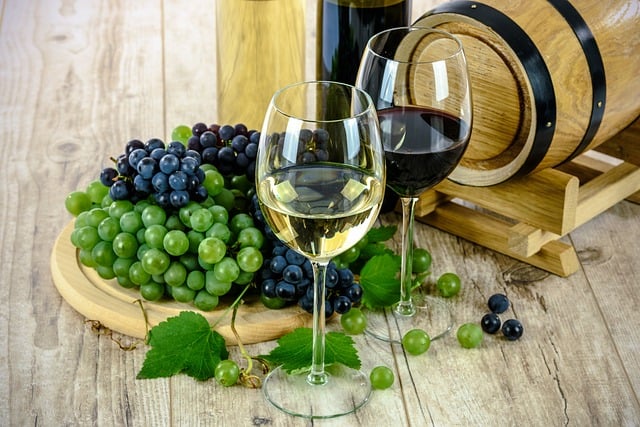 Argentina is the number one producer of wine in South America and in the world's top ten list of producers year after year.
If you're a Malbec fan, no doubt you've heard of Mendoza, Argentina. More Malbec is grown here than anywhere else in the world. Located close to the Andes Mountains, that's where 80% of Argentina's wine is grown. So, not only can you enjoy great wine and a beautiful view, but the region boasts more than 300 days of sunlight a year!
Are you a big city lover with your heart set on teaching English in Buenos Aires? The city is bustling with vinotecas (wine shops) so you can get your fill of Argentinian wine day after day, a few even host wine tastings.
Within all of Latin America, Argentina is considered one of the largest ESL teaching markets due to the presence of many international businesses and the prevalence of tourism. As such, the demand for English speaking employees at restaurants, hotels, and as tour guides in a city like Buenos Aires is massive!
3. Spain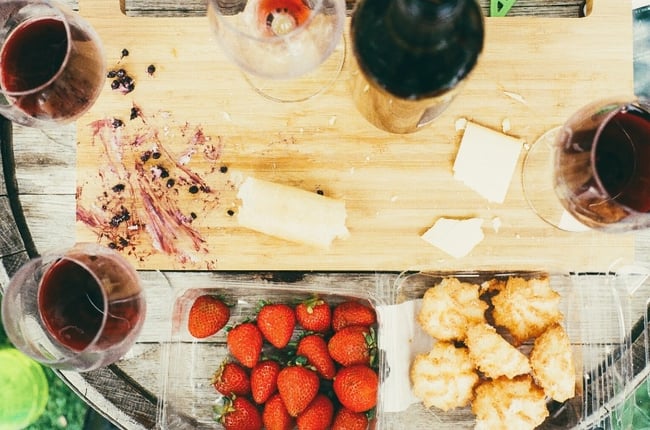 Ahhhh España, where the bottles of wine are cheaper than the bottled water. This Old World classic wine spot may be more known for its bold reds (Rioja, Garnacha, etc.), but the majority of vineyards in Spain also grow white grapes. So, whether you're a red or white wine lover, you're in luck.
White fiends: Cava fans will want to target the private English tutoring market in Barcelona, while Txakoli (dry white) aficionados can focus on the teaching market at private English language schools in San Sebastian and the northern coast.
Red lovers: The Rioja region will bring you lots of Tempranillo and blends for both traditional and modern style wine lovers, so set your sights on the great teaching market in Bilbao, Spain.
Like keeping things pure? Spain is the number one worldwide producer of organic wine. So, fill up your glasses and get tasting!

Albariño, tempranillo, to which city will you go?
4. Chile
Ideal natural conditions make Chile a superb wine producing region. You'll find some of the best Cabernet Sauvignons, Syrahs, Merlots, and Pinot Noirs here. Chilean wines are known for their strong quality at an affordable price based on production methods.
Unlike its close neighbor Argentina, you'll find most of the Chilean wine region near the coast in low altitude regions. Luckily, that's where most of the English teaching opportunities lie as well. With 40% of the population in Santiago and it being a popular tourist destination, it's a prime market for teaching English. Many times private English language schools in Chile will even send English teachers out to local businesses to teach adults in their place of work.
So, grab some Cab Sauv from Concho y Toro (one of Chile's oldest wineries) after a late evening of teaching those business professionals and un-wined with a fruit forward, easy drinking red.
5. Slovakia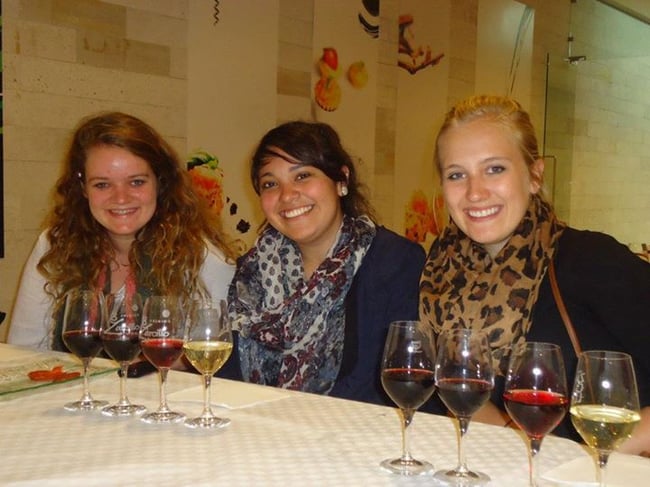 You can't find Slovakian wine here in the United States because they do not export any of their delicious bottles, so you really need to teach there to truly dive into and appreciate the breadth Slovak wine offers. In fact, there are more than 50 different grape varietals across Slovakia. Be prepared though, many do tend to have a sweet leaning!
Slovakia is also a great market to target if you originally had your heart set on teaching English in France. The capital, Bratislava, became the first producer of sparkling wine outside of France in the early 19th century. J.E. Hubert bubbles anyone?
This semi-undiscovered and less talked about wine growing region has been one of my personal favorites in my travels. If you're dreaming of a quaint and easy to navigate city, Bratislava may be your perfect fit! With its centralized location, it also allows for easy travel throughout the rest of Europe.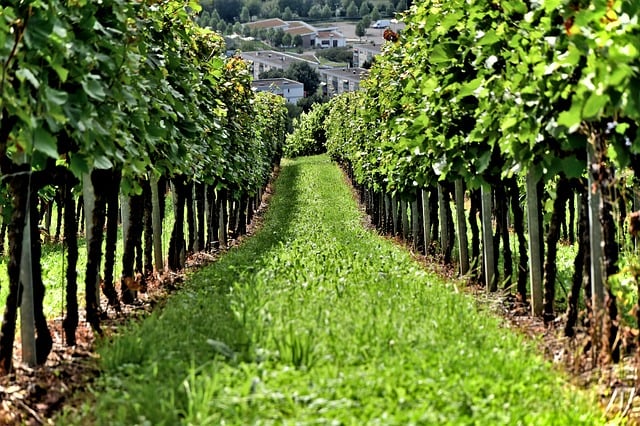 Still drawing a blanc on where to go? Talk with your Admissions Advisor!
Beyond the great teaching and international work experience you'll gain abroad, don't forget to stop and smell the rosé along the way.
If you're like me, the first thing on my travel bucket list is to fill the bucket with wine. Now it's your turn, get out there and carpe vinum (seize the wine)!
Want to Learn More about Teaching English Abroad & TEFL Certification?
Request a free brochure or call 773-634-9900 to speak with an expert advisor about all aspects of teaching English abroad, including TEFL certification, the hiring process, salaries, visas and more.
Related Resources:
About the Author: Ashley Houston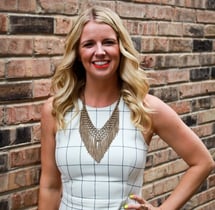 A Midwestern gal at heart, Ashley's a true industry pro and brings 10 years of expertise to the ITA team. She studied abroad six times and has traveled to 45 countries.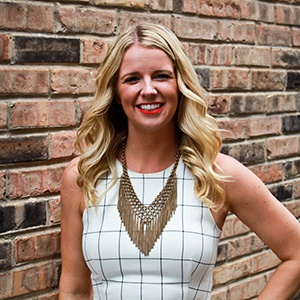 A true industry pro, Ashley brings more than 10 years of experience in international education to the ITA team. She studied abroad six times, and has traveled to more than 40 countries. All of her diverse experiences brought her to International TEFL Academy, where she is proud to help others work toward the wonderful adventure of teaching English abroad!
Want to Learn More About Teaching English Abroad?
Request a free brochure or call 773-634-9900 to speak with an expert advisor about all aspects of TEFL certification and teaching English abroad or online, including the hiring process, salaries, visas, TEFL class options, job placement assistance and more.