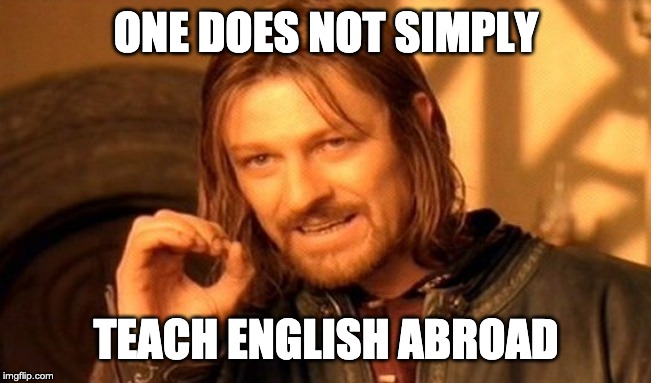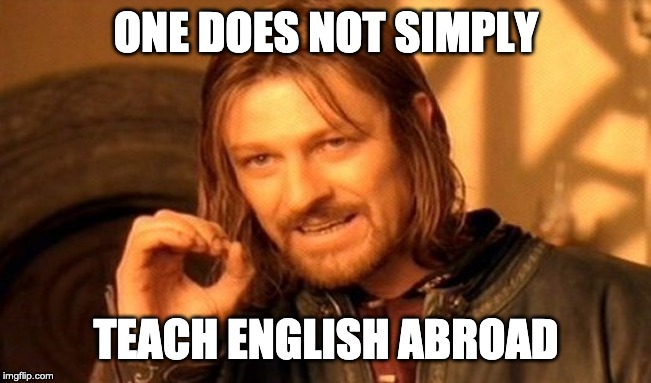 TEFL Is Coming: Teach English In Westeros
Teach English Close To These Game of Thrones Locations.
The Final season of Game of Thrones is here, and it will captivate a lot of us for the next few weeks. What happens, however, when the series ends? Well, it does not have to end for everyone. With a TEFL Certification, you can consider living and teaching English in countries where the iconic HBO show was filmed. White walker-free.
Here are 3 English teaching markets to explore for the Lannisters, Targaryens, and other Starks amongst us.
1. SPAIN
In addition to offering a fantastic combination of grand historical monuments, vibrant cities, and world-class cuisine, Spain represents one of the largest & most popular job markets for teaching English in Europe. It ranks #6 on our list of the 10 Best Job Markets For Teaching English Abroad in 2020. English teachers in Spain typically find work in September or early October, and then again in January. The biggest job market by far is Madrid, which makes it an ideal spot for beginning your job search. Barcelona is also a large job market, and you should also consider a city like Bilbao.
While in Spain, you can visit the following Game of Thrones locations:
The Water Gardens of Dorne (Seville, Spain): In season 5, Jamie and Bronn are looking for Myrcella in the Water Gardens of Dorne, House Martell's residence. In real life, the residence is The Alcazar, the city of Seville's famous royal palace.
Braavos (Girona, Spain): If your dream is to become a faceless assassin like Arya, then head to the Catalan city of Girona which featured as the legendary city of Braavos in the show.
Dragonstone (Zumaia, Spain): Land in Dragonstone, just as the Mother of Dragons did, by walking along Itzurun Beach in the Basque Country of Spain.
Highgarden (Castillo de Almodovar del Rio, Spain): Visit Lady Olenna at this castle located 15 miles outside of the city of Cordoba which served as House Tyrell's stronghold in the show.
King's Landing Dragonpit (Italica, Spain): Relive what certainly was the most stressful scene of season 7, the presentation of a white walker to Queen Cersei, at the Roman ruins of Italica.
The Fighting Pit of Meereen (Osuna, Spain): Walk the path of Daenerys Targaryen in season 5 by visiting the Plaza de Toros in the Andalusian city of Osuna, Spain.
2. CROATIA
Known for its castle-studded coastlines and stunning medieval cities, Croatia represents a small but growing job market for teaching English in southeastern Europe. English teachers typically find work and begin teaching by interviewing locally in Croatia during major hiring seasons in September, and then again in January.
While in Croatia, you can visit the following Game of Thrones locations:
King's Landing (Dubrovnik, Croatia): Who hasn't dreamed of walking the cobbled streets of King's Landing? All you need to do is visit the stunning city of Dubrovnik which served as the Seven Kingdom's capital in the show. Let's just hope that you don't run into Cersei on the way.
Braavos (Sibenik, Croatia): Girona, Spain wasn't the only city to be featured as Braavos. The town of Sibenik, Croatia was the set of much of Arya's exploration in the streets of the Secret City in season 5 and 6.
Meereen (Klis, Croatia): This famous and belligerent city-state of Slaver's Bay can be found in Croatia, in the small village of Klis. While you're there, feel free to walk the Mountain Fortress and combat the Sons of The Harpy alongside the Dragon Queen.
The Red Keep (Lovrijenac Fortress, Croatia): The residence of the King of the Andals and the First Men is no other than this 11th-century Fortress in Croatia.
3. Morocco
From sparkling shorelines and medieval medinas to the trekker's paradise of the Atlas Mountains, Morocco offers a broad array of cultural treasures and natural attractions in addition to one of the top job markets for teaching English in the Middle East. While French has long been the second language of this entrancing North African nation, Morocco has one of the largest English teaching markets in North Africa, as many young Moroccans are looking to hone their basic English skills. Basic French continues to be widely understood throughout the country, and knowledge of French can be useful in networking and arranging private students.
While in Morocco, you can visit the following Game of Thrones locations:
Yunkai (Ait Ben Haddou, Morocco): Yunkai, another city-state of Slaver's Bay freed by Khaleesi, is an actual UNESCO World Heritage Site that dates back to the 17th century, Ait Ben Haddou.
Astapor (Essaouira, Morocco): Astapor is where Khaleesi freed the unsullied. It's also known in real life as the port-city of Essaouira, whose 18th-century Medina is a UNESCO World Heritage Site.
Pentos (Ouarzazate, Morocco): The City of Ouarzazate in Morocco is the set of Pentos, one of the Free Cities of Essos, and the venue for Daenerys and Khal Drogo's wedding ceremony.
So here are the 3 English teaching markets that'll get you the closest to your favorite locations in Game of Thrones. Jon Snow might know nothing but the good thing is, now you can go tell him yourself!
A passionate traveler from Brittany, France, Stephane has always been eager to explore the world. He lived in 4 different countries and traveled to 16 more. Professionally, Stephane cut his chops in the diplomatic world working on the press relations & social media team at the Canadian Embassy in Paris before relocating to Chicago where he now oversees video & alumni relations at International TEFL Academy. He is also a primary organizer of ITA's ground-breaking Teach Abroad Film Festival.
Want to Learn More About Teaching English Abroad?
Request a free brochure or call 773-634-9900 to speak with an expert advisor about all aspects of TEFL certification and teaching English abroad or online, including the hiring process, salaries, visas, TEFL class options, job placement assistance and more.