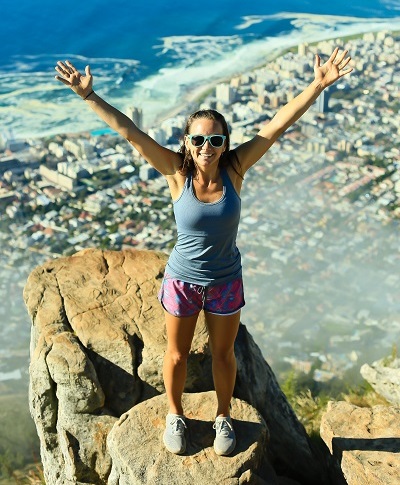 Fork in the Road: My Life After Teaching Abroad
By Ashley Strong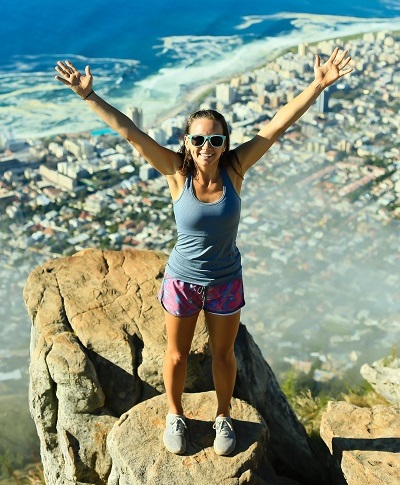 Life,
after teaching abroad.

Well,
life after teaching abroad will quite simply never be the same
as it was,
just before the expansion occurred.
Expansion?
You know,
or you may be learning,
the expansion of wings.
Those ones that you took to leave your present
or now past life
to venture,
changing that of your path.
What am I saying with this "you?"
Because life after teaching abroad for you,
is,
going to be different,
than that,
for me.
To get to my life after teaching aboard,
I think the beginning,
that time before teaching abroad is appropriate to come into view.
Not only that,
but bring it back into the I, the me, the my.
And let the you, the your, belong to you.
Fully to you.
My life before teaching abroad,
it was absolutely beautiful.
I loved my job.
My colleagues were some of my best friends.
I lived in a beautiful home.
I made a salary that supported my life.
I ran and did yoga almost daily.
I went on adventures when they presented themselves.
I had this thing they call weekends.
I drank lattes and caramel cappuccinos when I wanted.
I made connections.
I photographed weddings, families, yogis, events and life in-between.
It really was beautiful.
But,
something,
something was missing from all this beauty,
from all this comfort,
from that which I called my life,
the only life I had known.
My life in the United States.
There was an unfulfilled void,
this voice,
this curiosity,
this confusion,
that lived within.
After sitting on
and with these emotions,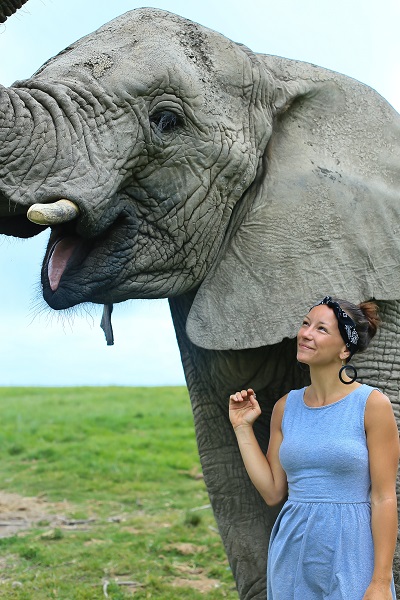 I decided to go for a swim.
My existence half way in the water,
with the other half,
bobbing just above the water.
This is where I found myself on my first discovery of life outside the United States.
This was just a little sip from the sweet,
ready-to-drink, freshly-fallen-from-a-tree coconut.
I took a sabbatical from my job,
and
left the States to volunteer teach English for three months in a local village on a small island
known as Mafia Island in Tanzania,
Eastern Africa.
From there,
those feelings,
those emotions,
those that were just mentioned a few lines before,
curiosity, confusion, an unanswered inner voice.
It all became clear.
Intuitively,
expressively
clear.
My life,
it was,
was freshly known,
that it was meant to be lived abroad.
To be sharing,
teaching,
being taught,
giving back,
and all around contributing to a society other than that which I had been so privileged to call
my own.
What happened next?
Oh, how it all happened so quickly.
Long,
long story,
Long story short.
I went back to the United States,
returned back to my job at PBS in Southern California.
Communicated with International TEFL Academy.
Within 2 emails,
signed up for the International TEFL Academy online course.
Continued my job.
Started my course.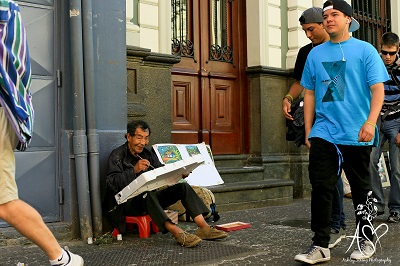 Did research on where I wanted to teach.
Contacted alumni.
Student taught.
Graduated from my course.
Started yoga teacher training.
Applied for jobs in Costa Rica.
Graduated from yoga teacher training.
Left the States with no job in Costa Rica,
just a plane ticket to South Africa
and a month later to Costa Rica.
Had one Skype interview while in South Africa,
then a second Skype interview.
And a job offer.
Shortly after,
signed my contract,
found what would soon be my home.
And,
there I was,
landing in San Jose, Costa Rica at 11PM at night with no luggage,
as it all had been lost along the way,
somewhere in Africa.
But this,
really had no significance.
Life in Costa Rica,
teaching in Costa Rica.
It was chaotically fulfilling,
utterly eye-opening,
serendipitously amazing.
I taught English for 6 months providing one-on-one
and group classes to corporate executives and high school students.
And,
honesty,
intimately,
I fell deeper in love with teaching
than I knew possible.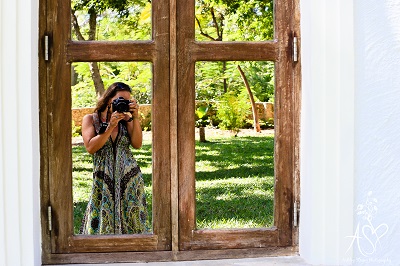 The impact I had on my students.
The impact they had on me.
The exchange through the power of words,
of the English language.
The curiosity.
The encouragement.
The dedication.
The ever-increasing realities of the adaptability of human beings.
The inquiry through various mediums.
The shared laughs.
The constant teaching of myself in the process of teaching others.
The even greater,
it hurts, right-in-my-face, this-is-happening,
was the,
the learning about myself while learning about others,
their communities and societies.
The exchanges.
The discoveries that were constantly occurring,
two-fold.
They fulfilled a part of my existence.
My passion was released.
My abilities newly discovered.
The world,
my students,
the universe,
myself,
supporting it all.
As life has a way of doing so,
or this thing of time
has a way of doing so,
I was back on a plane to Cape Town, South Africa.
To live life aboard,
teaching and living back in the motherland.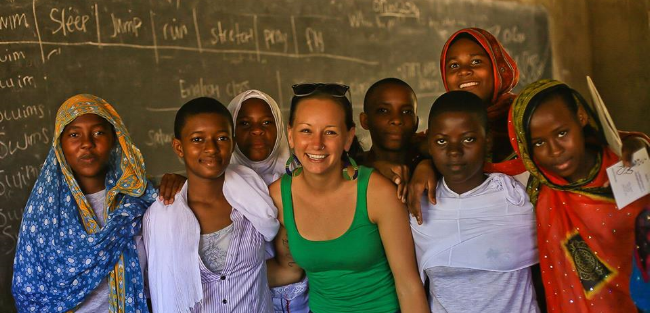 And,
since then,
life has expanded even further.
Unfolded.
Even greater.
It's blossomed more flower petals on existing flowers,
all the while sprouting new flowers,
expressing themselves outwardly through colors and dimensions
that only the insides of my existence can fully communicate.
As I type,
as this is being read,
by myself, yet again
or maybe that of others living this reality,
on this journey.
That of self-discovery,
eyes wide-open-of-an-adventure,
known as life.
I've been away from Costa Rica for close to seven months,
but haven't stopped teaching.
Who are we kidding?
I haven't even returned to the United States.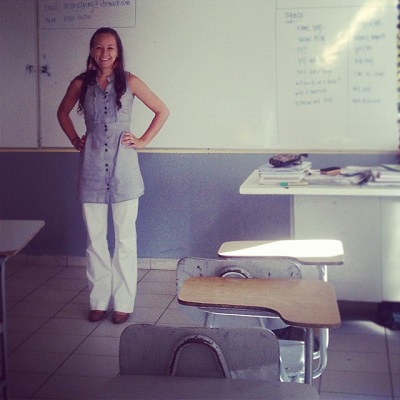 This experience has lead me to a life far greater,
far more fulfilling,
ultimately surreal than I thought humanly possible.
At least in this reality,
this lifetime.
I taught for three months in Cape Town, South Africa
at an International School right in the heart of Cape Town.
With students,
students from all around the world.
African countries,
European countries,
Middle eastern countries.
From there, I was offered a job contract.
That in a place,
back to a place
known as Mafia Island.
Where my wings were originally discovered teaching in a local village.
Now,
my responsibilities expand the range of my interests,
my skills,
my previous professions.
The days are spent marketing for a tree house lodge
and whale shark conservation company,
co-managing an intern and research camp,
teaching yoga to guests from all around the world,
living life in a hut,
on a beach camp just steps above the Indian Ocean shoreline.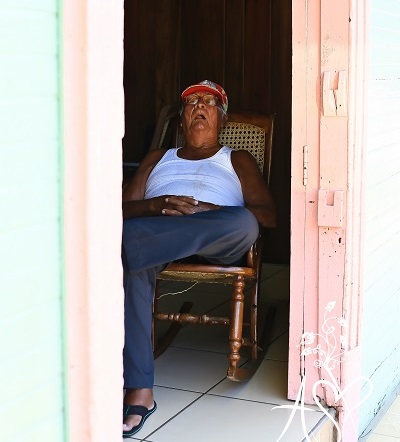 But most importantly,
I am back in a place,
with the opportunity to yet again,
teach those students that helped me discover the wings that had been tucked deep within my
skin.
I spend a day a week with anywhere from one to thirty students as we joyously build on the
skills developed two years prior.
And,
expand that even further to understanding each others realities and lives
all the while, connecting through the English language.
What happens after these moments?
Only the universe truly knows.
What I do know,

is that I have an understanding,
a fulfillment,
a quenched curiosity,

I have a ticket back to South Africa.
And then one to the United States
where I will hug my friends and family again.
And,
let the universe continue to unfold her magic,
on that of
my life,
my existence,
my newly discovered purpose.




About the author: Ashley Strong is originally, from the Southern part of California. Raised in a small town called Oceanside. Sprouted in the community of Long Beach and found her wings as an adventurer of this world, our world. Flying her wings, expanding across the United States, into various islands and tropical environments. Through Central America. On the South East edge of Africa, landing on Mafia Island. And a little bit of South African in-between. To learn more about her, check out her website www.ashleystrongphotography.com

Learn more about Ashley's experience teaching English in Costa Rica in San Jose, Costa Rica English Teaching Q&A with Ashley Strong.
You can also read her other International TEFL Academy Alumni Articles What I am or Who I am? How I got to this reality of today... and It Will Be Far Greater Than I Imagined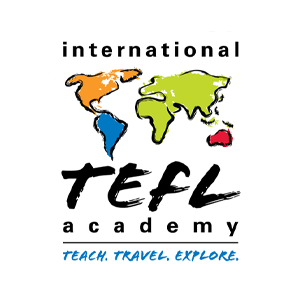 Founded in 2010, International TEFL Academy is a world leader in TEFL certification for teaching English abroad & teaching English online. ITA offers accredited TEFL certification classes online & in 25 locations worldwide and has received multiple awards & widespread recognition as one of the best TEFL schools in the world. ITA provides all students and graduates with lifetime job search guidance. ITA has certified more than 25,000 English teachers and our graduates are currently teaching in 80 countries worldwide.
Want to Learn More About Teaching English Abroad?
Request a free brochure or call 773-634-9900 to speak with an expert advisor about all aspects of TEFL certification and teaching English abroad or online, including the hiring process, salaries, visas, TEFL class options, job placement assistance and more.