Where Are They Now? What to do After Teaching English Abroad [Alumni Voices Part 2]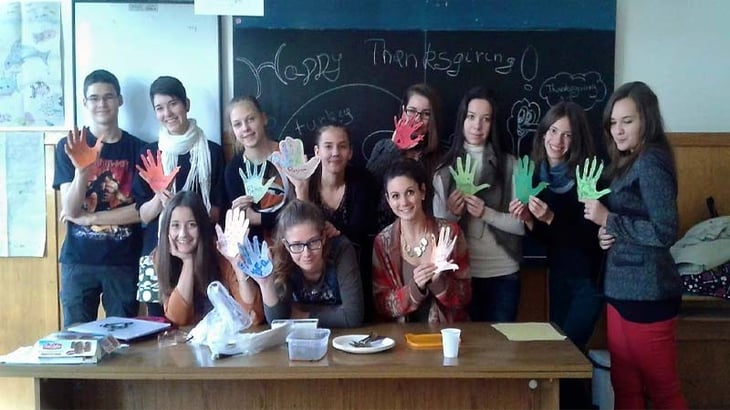 Teaching English abroad is an inspiring journey. From the moment you start your TEFL research to finally teaching in the country(ies) of your choice, you'll quickly learn how to overcome your challenges to soon find yourself exploring the world, building new friendships and creating everlasting memories.
But with every journey, comes also the time when you finally decide to return home. And then what? What to do after teaching English abroad? What happens after teaching English overseas for a few years? Don't worry, you are not, and will not be, the only one to face this situation.
Returning home after teaching English overseas is another journey in itself. It is, after all, the beginning of a new chapter of your life!
There's a life after TEFL. Luckily, you can learn from the experience of various International TEFL Academy alumni who are now back home after teaching English in a foreign country. Meet Megan, Jenny, Dana, Colleen, Cameron and Ayn-Marie who are all willing to share their post TEFL adventure around the world with you!
Megan Tighe - South Korea
"I am rapidly approaching my one-year anniversary since moving home. While I still feel nostalgic for my second home at times, I am extremely grateful for all of the lessons that South Korea taught me. I know I am a much stronger person because of the time I spent abroad. If I had never set foot in International TEFL Academy, and enrolled in the Online TEFL class, I would not be where I am today. I am a former ex-pat, and I am still moving mountains!"
Megan spent two years teaching English at a public elementary school in Seoul, South Korea. She now resides in Columbus, Ohio, where she found a few jobs after teaching English abroad: in marketing, tutoring ESL students, and teaching yoga.
Read more about Megan's life after teaching english abroad:
Life After Teaching Abroad: My Year After Returning From The Eastern Hemisphere.
Jenny Bardoczi - Hungary
"Teaching abroad sets you up to a world-­wide variety of opportunities. Being a world-­traveler and developing into a more well-­rounded world-­citizen, is one of the greatest things you can do in life. You just have to push hard and not give up -­ especially when you move back home and it seems like forever before you get a job. You have to be diligent and persistent in your job-­searching and stay positive."
After completing her Online TEFL Course, Jenny Bardoczi taught English in Budapest, Hungary. She now works as an office manager and continues to be involved with ESL/EFL, giving online English classes to Chinese students for a Beijing-based company.
Read more about Jenny's life after teaching english abroad:
Life After Teaching Abroad in Hungary.
Learn more about Jenny's experience teaching English in Hungary:
Q&A: Teaching English in Budapest, Hungary with Jenny Bardoczi
Dana Crosby - Vietnam
"Moving to an entirely foreign culture and having to figure out literally every aspect of existence from living arrangements, clean water to drink, how to support myself, how to get around, and what's appropriate to wear to setting up a phone and simply eating, makes returning back to the place I spent over 20 years learning about and where I'm able to ask virtually anyone for assistance by way of sharing a common language effortless and luxurious. The aspects of Western and American culture that are up for critique may be abundant, but I've learned that the aspects to appreciate are endless, from our freedom of speech to our environmental consciousness."
After earning her TEFL certificate from ITA, Dana worked in Hanoi, Vietnam, for approximately one year. Currently residing in the US, she is searching for a job that is as satisfying as teaching abroad, and is seriously considering leaving the US to teach again.
Read more about Dana's life after teaching english abroad:
Life After Returning from Teaching English Abroad in Vietnam.
To learn more about her adventures overseas, check out: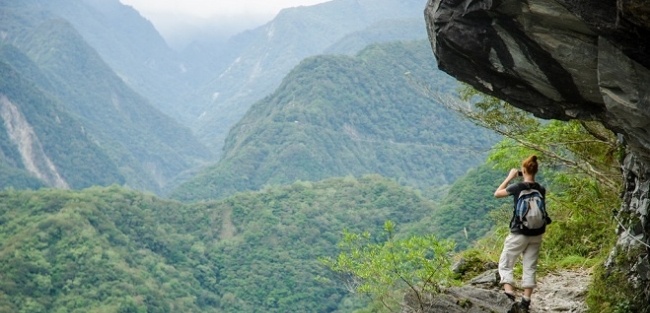 Colleen Contestabile - Taiwan
"After teaching abroad, there really is no direct formula for a career path; it is more of a jumping off point into boundless possibilities. You have to take a good hard look at your takeaways; what you learned, what you loved, what you found you wanted to discover, what you could do without. Teaching abroad makes one realize that it is lifestyle choices that make who we are, and how we live, and our career choices have to comply to those, not the other way around."
Colleen Contestabile spent 3 years teaching English in Taiwan. She is from the small town of Scottsville New York. She graduated with a B.A in English Literature from St. Bonaventure University & previously worked with AmeriCorps and other volunteer teaching programs in the United States before deciding to teach abroad.
Read more about Colleen's life after teaching english abroad:
Returning "Home" From Teaching Abroad: What's Next?
To learn more about her adventures overseas, check out:
Cameron Shenassa - South Korea
"But perhaps more importantly, living in Seoul has opened my eyes a bit. I'm more patient with the plans I make, I'm more open to new ideas, and I'm better at finding adventure in life's everyday occurrences. I am back in Chicago, but today I've rediscovered my hometown. I have less anxiety now than when I graduated from college. I've become an avid hiker and I've found a taste for Korean food. I'm planning a hiking trip to Nepal in the spring. I'm looking forward with confidence."
Cameron Shenassa received a BA in English from DePaul University in 2013. He taught English in a private school in South Korea for a year. Now he lives in Chicago and works as a technical writer.
Ayn-Marie Hailicka - Turkey
"The change can't be told in stories or shown in pictures. No single instance or encounter prompted the shift. It was a gradual process resulting from an extended amount of time in a unfamiliar place. I'm not sure what the future holds, but I do know that my decision to teach in Turkey has made my life richer and more colorful than if I had stayed on a beaten path."
In 2013, Ayn-Marie traded her first career job for the thrill of teaching English in Istanbul, Turkey. Upon returning to America, mountains and craft beer lured her to Denver, Colorado. Now she pretends to be an adult, but deep down only wants to travel to Never Never Land...and/or Southeast Asia.
Read more about Ayn-Marie's life after teaching english abroad:
Born In Istanbul: An Account of My Life After Teaching In Turkey.
To learn more about Ayn-Marie's experience teaching English in Turkey, check out:
A passionate traveler from Brittany, France, Stephane has always been eager to explore the world. He lived in 4 different countries and traveled to 16 more. Professionally, Stephane cut his chops in the diplomatic world working on the press relations & social media team at the Canadian Embassy in Paris before relocating to Chicago where he now oversees video & alumni relations at International TEFL Academy. He is also a primary organizer of ITA's ground-breaking Teach Abroad Film Festival.
Want to Learn More About Teaching English Abroad & Online?
Request a free brochure or call 773-634-9900 to speak with an expert advisor about all aspects of TEFL certification and teaching English abroad or online, including the hiring process, salaries, visas, TEFL class options, job placement assistance and more.