Hanoi, Vietnam English Teaching Q&A with Dana Crosby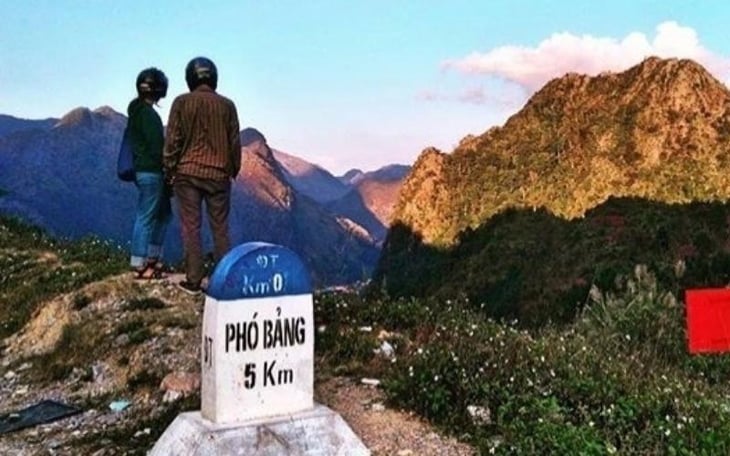 TELL US ABOUT YOURSELF
What is your citizenship?

United States

What city and state are you from?

North Bend, Oregon

How old are you?

24

What is your education level and background?

Bachelor's Degree
Have you traveled abroad in the past?
Some international travel with friends, family, business, etc.

If you have traveled abroad in the past, where have you been?

Canada
What sparked your interest in going to teach English abroad?

Since I wasn't able to study abroad in college, it was time to leave the country for an extended amount of time while also supporting myself.

What were some of your concerns before teaching abroad?

Safety and making enough money to make the investment worthwhile.

What did your friends and family think about you moving and teaching abroad?

Supportive, apprehensive, excited, and concerned.


TEFL CLASS INFORMATION
Why did you decide to get TEFL certified and choose International TEFL Academy?

International TEFL Academy provided flexible start dates and doing the online course allowed me to work two jobs at the same time.
Which TEFL certification course did you take?

Online TEFL Course

How did you like the course?

I liked it a lot! The practicum [live practice teaching] is absolutely necessary in preparing you to teach, but also in selling yourself to employers.

How has your TEFL training helped you in your current teaching position?

I think the certification alone makes me seem like a more serious prospective employee. Being able to send schools a scanned copy of my certificate certainly helped me hear back quickly.

Which city and country did you decide to teach English in and why?

I chose to teach English in Vietnam in the city of Hanoi. Vietnam's culture seemed vibrant, and it's economy is excellent, meaning plenty of job opportunities.

How long have you been in this country and how long do you plan to stay?

10 1/2 months

What school, company, or program are you working for?

American Education Group

During which months does your school typically hire?

Year round

Did you secure this position in advance of arriving?

No

How did you interview for this position?

In-Person Interview
What kind of visa did you enter on?

Tourist Visa

What are the qualifications that your school requires for teachers? Please check all that apply

- Bachelor's Degree
- TEFL Certification
- Native English speaker

What is the best way to apply?

Email
Tell us about your English teaching job!

HOURS: Anywhere from 10-50 hours a week

SALARY: $20/hour in the beginning, $25/hour after two months

SAVINGS: I saved about $7,500 (in 10.5 months)

SCHOOL: It was an educational consultancy for students planning to study in the US.


STUDENTS: Teens

VACATION: Very flexible vacation time, not paid

How did you find somewhere to live and what is it like? Do you have roommates?

A Facebook group called Hanoi Massive is how every foreigner finds their way in Hanoi. From figuring out where to shop, to buy something specific, housing, job, and good restaurants; this group has it all.

I have international roommates. Our landlord is Vietnamese, and lives in the house across the courtyard. Most expat houses are very nice and relatively cheap for what you can get on a teacher's salary.
COUNTRY INFORMATION - FUN!
Please explain the cultural aspects, public transportation, nightlife, social activities, food, expat community, dating scene, travel opportunities, etc...

No one uses the public transportation because it is inefficient. Rather. everyone uses motorbikes to get around. The nightlife is burgeoning. If you get bored easily, it could take some getting used to, but Hanoi is developing so quickly, there's always something new to check out.

You must eat the street food. A diet based around various rice products does take some getting used to. Two good rules for finding your way in terms of eating is to ask for recommendations (there are lots of standard items on menus, so once you find something you like you can fall back on it) and the cheaper it is, the tastier and more authentic it is.


COUNTRY INFORMATION - MONEY
What are your monthly expenses?

Minus travel, my expenses averaged $800/month. I could've lived for about $500-$600, but I tended to indulge by going to Western restaurants.

My rent was $190/month, plus about $50 in utilities. Renting a motorbike cost $40/month, and my phone bill for the iPhone I brought with me was about 10/month.

Traveling was very cheap. Most places in SE Asia are comparable in terms of cheapness, and flights around the region are inexpensive too.
How would you describe your standard of living?

Really Good

In your opinion, how much does someone need to earn in order to live comfortably?

$1,000 USD


ADVICE FOR PROSPECTIVE ENGLISH TEACHERS
What advice would you give someone planning or considering teaching abroad? Would you recommend teaching in your country?

Absolutely I would recommend teaching English in Vietnam! It's a wonderful place to save, relax after finishing college, and experience a very different culture. It's hard, but try not to have expectations.
To learn more about Dana's adventures teaching English in Vietnam & what it's like to move abroad with a loved one, check out her article On Moving Abroad with your Significant Other
Dana Crosby is a 24-year-old from Coos Bay, Oregon, USA. She holds a BA from Willamette University (Salem, OR), where she studied Neuroscience and Studio Art. After earning her TEFL certificate from ITA, she worked in Hanoi, Vietnam, for approximately one year. Currently residing in the US, she is searching for a job that is as satisfying as teaching abroad and is seriously considering leaving the US to teach again.
Want to Learn More About Teaching English Abroad & Online?
Request a free brochure or call 773-634-9900 to speak with an expert advisor about all aspects of TEFL certification and teaching English abroad or online, including the hiring process, salaries, visas, TEFL class options, job placement assistance and more.