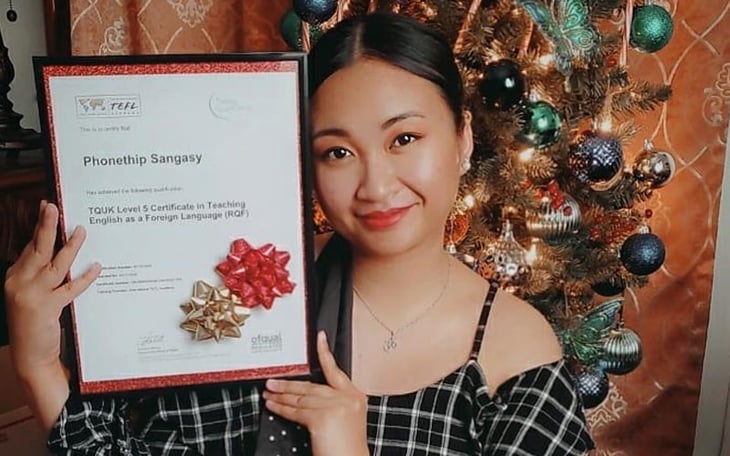 How do I Choose the Best TEFL Certification Online?
Written by: Ian Davis
Last Updated: March 5, 2021
For many, teaching English abroad can be a life changing experience, and like all big events in life, one should prepare by doing proper research. Online TEFL courses have become very popular in recent years, as they offer a flexible and affordable way to complete your TEFL training. However, not all online TEFL courses are the same. Like anything, when it comes to TEFL courses, you will typically get what you pay for and if a price seems too good to be true - it usually is. A $195 self-taught online TEFL class with no practice teaching that you buy on Groupon will not provide the same level of training, recognition or accreditation that you will receive by investing in a true professional level course that meets industry standards and is taught by experienced instructors.
As you embark on your research or the best online TEFL course for you, here are some key points to consider and some important questions for you to ask.
Hours - You may have seen variations in the amount of hours when researching online TEFL courses. It's important to know that there is an international standard that most reputable language schools, government programs, and universities will use when looking to hire an English teacher. These employers will expect applicants to have completed a TEFL training course that encompasses at least 100 hours of academic course work, and at least 6 hours of live practicum teaching. If the online TEFL course you are researching does not meet or exceed this standard, you will want to consider a different course.

International TEFL Academy's online TEFL course in comprised of 150 hours of academic course work, and 20 hours of live practicum teaching. So even though the coursework is done online, you will still get the first hand practical experience you need to both qualify for a job, and know what you are doing once you're in the classroom.
Accreditation – Because the world of teaching English abroad is such a large and international industry, it can be fairly unregulated. While there is no legal requirement that an online TEFL course be accredited, it is incredibly important to be sure that the course you take holds an internationally recognized accreditation. This shows a potential employer that you completed a real course, not some "print-at-home" course. International TEFL Academy is accredited by TQUK, a UK based, government affiliated accrediting body.
Who is Teaching the Course? Tutor? Coach? Buddy? Is it self-taught? The person responsible for educating you on how to be an effective English teacher matters. At International TEFL Academy, all of our online TEFL course instructors hold advance degrees (MA, PhD, etc..) in TESOL or related fields, along with years of international and domestic teaching experience. We hold our instructors to the highest standards because they are in charge of making our students the best English teachers in the world.
How is the Course Administered? When training to be a professional English teacher, it's important that you receive the constructive feedback needed to improve your skills. Self-paced online TEFL courses offer little to no guidance and feedback. How can you tell if you are understanding the course's concepts if you aren't receiving immediate feedback?
International TEFL Academy's online TEFL course is administered just like a normal college course, with weekly assignments, quizzes, readings, and tasks. ITA limits the class to 20 total students per section, and along with receiving immediate feedback from their instructor, students are also constantly engaged in conversation with their classmates. Though not self-paced, there is no required "live time" when you have also not a specific time of day a student must be online, so even though your assignments all have due dates, when you get online to do them is up to you. This flexibility makes the online course ideal for those who are working or going to school full time.
Click here to receive a free guest log-in & Ebook Guide for ITA's 170-hour Online TEFL Course.
Does the class include a Practicum [Live Practice Teaching] component? - Live practice teaching is a critical element for any top level TEFL course, including online TEFL courses. Many employers abroad will not recognize a TEFL certification that does not encompass a practicum (at least 6 hours). Practicum should include live instruction for actual ESL learners, not native speakers in a role-play. To learn more about the practicum for the ITA online TEFL course, please read How Will I Complete the Practice Teaching for my Online TEFL Course?
Reputation – Along with researching the academic components of an online TEFL course, it's just as important to research the company or organization itself. We live in an age where we scour the internet for reviews to find the best sandwich for lunch, why should an online TEFL course be any different? What do the graduates of the course have to say? Did they enjoy their experience? Do they feel ready to lead a classroom? Did they find a job?

International TEFL Academy certifies nearly 5,000 English teachers every year, and we have graduates currently teaching in nearly 80 different countries. You can read about their experiences not only on our website, but also on independent 3rd party review sites like Go Overseas.
What happens after the course? Will you receive the job placement assistance & guidance you need to actually get a teaching job abroad? At the end of the day, one of the most important questions to ask while doing your research is, "is this online TEFL course going to get me a job teaching English abroad?"
Getting TEFL certified is a critical step for achieving your goal of teaching English abroad, but it's only part of the equation. What type of guidance is provided after the course? Do I have to pay extra for support? Do you outsource me to a separate agency? What can you tell me about visa laws in Spain, Thailand, or Costa Rica? Can you help me find the best recruiters for getting jobs in South Korea, Japan or Taiwan? Is there an alumni network that you can tap into for additional advice & support?
For more tips, read 10 Questions You Need to Ask Any TEFL School Before Enrolling in Their TEFL Course.
International TEFL Academy offers unparalleled assistance in finding employment after the completion of your online TEFL course. All students receive lifetime job search guidance, and work one on one with our Student Affairs department to achieve their dreams of teaching English abroad.

Get in Touch! Packing your life up and moving around the world to teach English abroad is pretty big decision. You should be ready to put in the time and do as much research as possible, and that includes calling an online TEFL course provider and asking tough questions. If you are interested in learning more about online TEFL certification courses, or teaching English abroad in general, please feel free to get in contact with an advisor at International TEFL Academy today!
Cofounder of International TEFL Academy and one of the team's most senior advisors, Ian has more than a decade of high-level professional experience working in the fields of TEFL and teaching English abroad. In addition to helping hundreds of people live their dream of teaching English abroad, Ian has presented on the subjects at such notable international conferences as NAFSA and has written numerous articles on related topics.
Want to Learn More About Teaching English Abroad?
Request a free brochure or call 773-634-9900 to speak with an expert advisor about all aspects of TEFL certification and teaching English abroad or online, including the hiring process, salaries, visas, TEFL class options, job placement assistance and more.