must read
Does ITA Have A Job Placement Guarantee?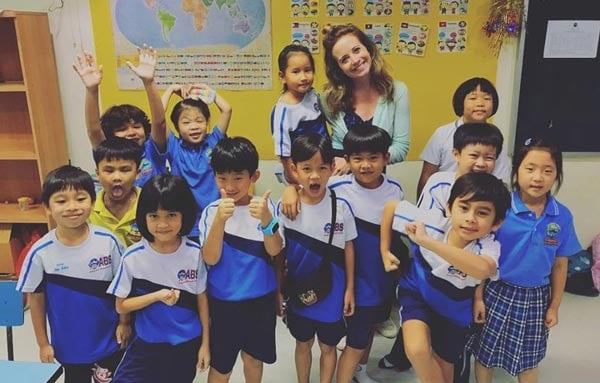 While we don't offer a job placement "guarantee" for students and alumni, we do provide lifetime job search guidance, which is even more valuable and practical for those planning to teaching English abroad!
Most companies that offer a guarantee are doing so because you are paying them to place you in a job, or they have agreements with certain schools/recruiters overseas and offer limited choices of locations to teach in.
At ITA we believe in empowering you to choose where you want to teach, and we'll support you with the contacts, resources, and expert personal advising to make it all happen. We are committed to our graduates' success and you will never be alone with our assistance and guidance. With more than 30,000 trained alumni teaching in more than 80+ countries around the world, we have it down to an art.
It's also safe to say we have a 100% success rate when it comes to our graduates finding jobs teaching abroad if they listen to the recommendations and advice of our Advisors and Student Affairs team. Now, that may sound like an inflated number, but with over a quarter million jobs teaching abroad each year, our students have no trouble finding a job teaching English abroad if they follow these 5 easy steps:
1. Work with an Admissions Advisor to make sure you're targeting a teaching market where you meet the requirements and understand the specifics of that region (visas, salary, interviewing process)
2. Complete an ITA onsite or online TEFL certification course
3. Get assistance from our Student Affairs team on: tailoring your resume and cover letter to teaching English abroad and to that country's expectations; interviewing skills; and preparing for the job search
4. Plan your interviewing around the peak hiring season in that country and show up for your interviews prepared (on time, sober, and with your TEFL certificate)
5. Review contracts with our Student Affairs team to make sure you understand what you're signing and that it's a good fit for you and your goals.
We want to set the right expectations, and that starts with understanding exactly where you can or cannot teach abroad, knowing the hiring seasons, degree/experience requirements, and the hiring processes.
Here is what you can expect from us when it comes to the job search:
Pre-enrollment advising
Access to our ESL Job Search Manual: A 450-page detailed manual for major TEFL job markets around the world. It even includes templates for resumes and cover letters
Assistance with tailoring your resume/CV and cover letter
Coaching on the interview process in different markets
ESL Worldwide School Directory: Contact information for more than 20,000 schools and language institutes worldwide, vetted recruiters, government placement programs, summer camps, and more.
Access to hundreds of job boards--not just one!
Referrals to preferred recruiters, placement agencies, and language schools--we maintain strong relationships with schools, recruiters, and placement agencies around the globe.
For our onsite TEFL course students: Job interview assistance locally both during and after the TEFL course.
Learn more about our lifetime job search guidance.
We're never going to guarantee you'll get a job, just like any credible college or university won't provide that guarantee either. It's up to you to show up for your interviews, make a good impression, and be prepared. If you do this, there is no reason you should not be able to find opportunities that meet your goals and qualification. We are here to help you succeed and find the best possible position for you! Ready to add your name to our list of world-traveling alumni? We can't wait!
A true industry pro, Ashley brings more than 10 years of experience in international education to the ITA team. She studied abroad six times, and has traveled to more than 40 countries. All of her diverse experiences brought her to International TEFL Academy, where she is proud to help others work toward the wonderful adventure of teaching English abroad!
Want to Learn More About Teaching English Abroad & Online?
Request a free brochure or call 773-634-9900 to speak with an expert advisor about all aspects of TEFL certification and teaching English abroad or online, including the hiring process, salaries, visas, TEFL class options, job placement assistance and more.