Celebrate Carnival in Europe While Teaching English Abroad
During the first half of February 2018, Carnival celebrations have been taking place place throughout the world. Flamboyant costumes, larger-than-life parades and colorful street parties mark the arrival of a festive season that commemorates both the onset of Lent and an overturning of daily life. One of the most famous celebrations is Carnival in Brazil but the Europeans are also known for their great celebrations and Europe is the birthplace of Carnival and many Carnival-related traditions.
It is widely believed that the name "Carn-Vale" comes from a Latin expression bidding "farewell to meat" - suggesting that these were days in which you bid farewell to your own flesh, adopting a new identity through masquerade, while also indulging in meat for the last time before the fasts of Lenten Season.
A city characterized by exceptional artistic heritage, Venice, Italy, is known to host one of the best Carnival celebrations in Europe. Very often the celebration is tailored around a central theme. In recent years, the Carnival of Venice paid tribute to both the Unification of Italy and to Women's Day.
Festivities surrounding the Venice Carnival can be traced back to the year 1296, when the Senate of the Republic made the Carnival official with an edict declaring the day before Lent a public holiday. The first Carnival events were a time for merry-making and self-expression, opulent masks providing the illusion that members of every social class were on equal footing during the celebration.
Facts About the Venice Carnival:
In early Carnival history, masks could be seen worn out in Venetian society starting on St. Stephen's Day, December 26th, up until the midnight of Shrove Tuesday, or Mardi Gras. Venetians could spend a significant amount of time each year beneath a costume!
In Italy, Carnival events are also held in Viareggio, Ivrea and Acireale.
From Italy, Carnival traditions spread to the Catholic nations of Spain, Portugal, and France. From Spain and Portugal, they spread with Catholic colonization to the Caribbean and Latin America.
While this year's Carnival has already begun- many countries begin partying in mid-February- the celebratory atmosphere has only been building, leading up to this weekend's climactic spectacles.
In Belgium, the spectacle takes place each year in the town of Binche during the Sunday, Monday, and Tuesday preceding Ash Wednesday.
Facts About the Binche Carnival:
The centerpiece of Belgium's Carnival celebrations is the march of clown-like performers known as "Gilles"- men ranging in age from 3-60, wearing ornate ostrich-plumed hats and carrying oranges to throw into the crowd.
From dawn on the morning of Mardi Gras, Gilles appear in the centre of Binche to dance to the sound of drums and ward evil spirits away with sticks.
Gilles may only wear their traditional costume once a year: on the last day of Carnival.
The Patras Carnival, in Patras, Greece, borrows Carnival traditions from France and Italy, with a scale of local participation on par with the Carnivals of Brazil and the Caribbean. Beginning in January, the culmination of the Patras Carnival season occurs with an extravagant parade on Carnival Sunday, the day before "Clean Monday." Featuring some of the best floats in Europe as well as the creative enthusiasm of dancers and musicians, the festivities beckon to locals and tourists alike.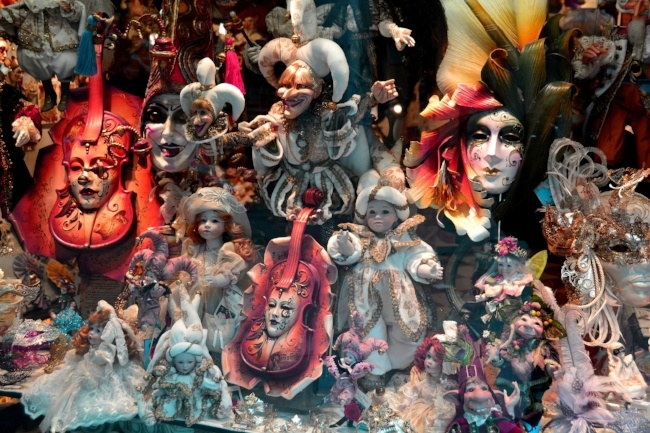 Facts About the Patras Carnival:
Patras Carnival is well known throughout Greece as its finale is a popular annual event on television.
The engagement of the entire country begins months before with official appearances of the Carnival Queen and the Carnival train, which leaves Athens and passes through many other cities on its way to the Carnival capital of Patras.
Next year, you could find yourself celebrating Carnival in Italy, Belgium, Greece, or one of the many other international locations that celebrate Mardi Gras in an over-the-top, raucous fashion. Live, work and party like a local by getting certified to teach English abroad as a foreign language.
Obtaining your TEFL certification through the International TEFL Academy will prepare you for a life-changing adventure anywhere overseas. Visit the International TEFL Academy today to speak with an advisor about our online TEFL course as well as our on-site TEFL classes throughout the world!
Related article: Brazil Carnival - The World's Biggest Party! Celebrate In Person While Teaching English
Founded in 2010, International TEFL Academy is a world leader in TEFL certification for teaching English abroad & teaching English online. ITA offers accredited TEFL certification classes online & in 25 locations worldwide and has received multiple awards & widespread recognition as one of the best TEFL schools in the world. ITA provides all students and graduates with lifetime job search guidance. ITA has certified more than 25,000 English teachers and our graduates are currently teaching in 80 countries worldwide.
Want to Learn More About Teaching English Abroad?
Request a free brochure or call 773-634-9900 to speak with an expert advisor about all aspects of TEFL certification and teaching English abroad or online, including the hiring process, salaries, visas, TEFL class options, job placement assistance and more.