Teaching English in Bilbao, Spain - The Undiscovered Gem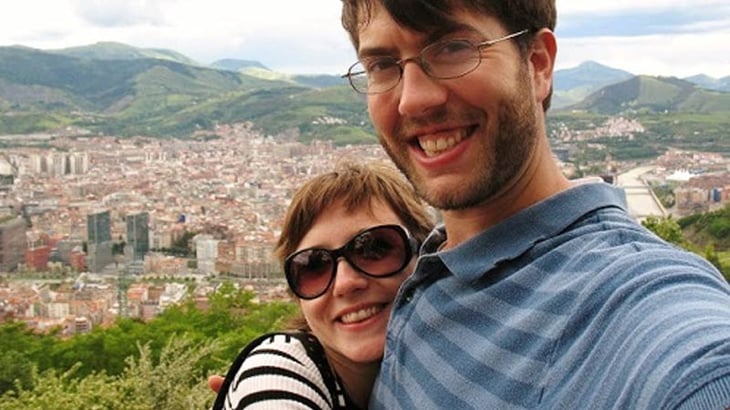 Located on the northern coast of Spain, the port city of Bilbao has been a major center of culture, education, industry and commerce in the heart of Spain's Basque Country for centuries. Capital of Vizcaya, greater Bilbao has a population of approximately 1 million people and while cities like Madrid, Barcelona and Seville are better known and boast more sex appeal, Bilbao offers a classic Spanish experience and then some!
From centuries of history and Basque culture to avant-garde architecture and gorgeous natural scenery, Bilbao Bilbao makes an ideal teaching locale, especially since it offers a fast-growing, but less competitive job market for teaching English than some better known cities like Barcelona. Most English teaching jobs in Bilbao will be in private language schools that cater primarily to adults, but you may also encounter opportunities to teach English to students and children. To learn more about TEFL in Spain, please read the Spain Country Profile.
For those who venture to discover the fantastic city, here are six of the top highlights that await you.
6. Beautiful Nature & World Class Outdoor Recreational Opportunities
If you enjoy hiking, cycling, or perhaps even surfing or skiing, then Bilbao is your kind of place. Surrounded by an array of accessible forests, mountains, and beaches, Bilbao is something of a paradise for any outdoor enthusiast. Located directly on the shores of the Bay of Biscay, Bilbao is known for its beautiful beaches and boasts some of the finest surfing in Europe. Meanwhile, the city is surrounded by forested hills and scenic mountains that are perfect for hiking, camping, cycling and even skiing in the winter. In many cases, local parks and wilderness areas can be accessed by foot, bicycle or public transportation within minutes from the city center!
5. Learn Spanish
Though Bilbao is located in the Basque Country, which is home to its own ancient dialect, Spanish is still spoken by all. It is no secret that the best way to learn a foreign language like Spanish is to immerse yourself in an environment where you will constantly be exposed to the language and forced to use it. Even though you will work in English while you are teaching, living and working in Bilbao will expose you constantly to Spanish and good, affordable tutors and language classes are in abundance. For those looking to learn Spanish while teaching English in Spain, Bilbao does offer an advantage over cities like Madrid and Barcelona in that it is less traveled by tourists and there is a smaller expatriate community of English speakers so you will encounter fewer people who speak English.
4. Savor Pintxos & Rioja
Spain is known as one of the hottest destinations in the world for lovers of food and wine and Bilbao is at the center of it all. From Basque specialties and fresh seafood to the world-famous Iberico ham and fantastic wines, you will find it all in Bilbao. Perhaps the easiest and most affordable way to experience the local cuisine is by joining the locals at a bar or tavern for pintxos. Like the famous tapas found in Andalucia, pintxos are small dishes that are typically served with drinks in bars and taverns (often for free!). If you love wine, Bilbao is ideally located for exploring the offerings of the legendary Rioja, Spain's most famous wine-making region.
Bilbao is also home to many wonderful traditional Basque restaurants, in addition to cutting-edge eateries that have earned a coveted Michelin star. For a splurge, treat yourself to a meal at "Zortziko", "Aizian", "Guria" or "Exanobe" just to name a few!
3. Take the Funicular Train & Enjoy Spectacular Views from Artxandra Hill
To enjoy breathtaking panoramic views of Bilbao and the surrounding region, you must take the funicular to the top of Artxandra Hill. The views are fantastic and if you are lucky enough to have clear skies you will even be able to view the Bay of Biscay!
2. Discover Basque Culture
Bilbao is the primary urban center of the Basque Country, an area in northeastern Spain that stretches from the foothills of the Pyrenees and the French border to the Bay of Biscay. Considered by many historians to be the oldest distinct ethnic group in Europe, the Basques have maintained their own distinct culture, cuisine and language for more than 1,000 years. While teaching English in Bilbao, you will encounter Basque culture throughout your daily life, but for a more in-depth perspective on the Basques, head to the Museo Vasco (Basque Museum of Bilbao), which chronicles more than 3,000 years of Basque culture and history.
1. Visit the Guggenheim Museum & Discover Bilbao's Fantastic Artistic Offerings
If you fancy vanguard architecture you will love this famous museum designed by Frank O. Ghery, finished in 1997. One of the largest tourist draws in all of Europe, the Guggenheim is credited by many for instigating Bilbao's recent economic and cultural renaissance, which has transformed the city from a sleepy industrial port into one of Europe's most exciting and dynamic cities. Covered in titanium in a distinct design that resembles a giant metallic flower, the museum's primary focus is the visuals arts of the 20th century and its halls routinely exhibit works by 20th masters such as Picasso, Andy Warhol, and Yves Klein just to name a few! But the Guggenheim is just one of several repositories of world class art in Bilbao. More traditional styles are highlighted in the acclaimed Museo Bilbao, while the Museo Vasco showcases perhaps the world's finest collection of Basque related art and artifacts.
Founded in 2010, International TEFL Academy is a world leader in TEFL certification for teaching English abroad & teaching English online. ITA offers accredited TEFL certification courses online & in 20+ locations worldwide and has received multiple awards & widespread recognition as one of the best TEFL schools in the world. ITA provides all students and graduates with lifetime job search guidance. ITA has certified more than 40,000 English teachers and our graduates are currently teaching in 80 countries worldwide.
Want to Learn More About Teaching English Abroad & Online?
Request a free brochure or call 773-634-9900 to speak with an expert advisor about all aspects of TEFL certification and teaching English abroad or online, including the hiring process, salaries, visas, TEFL class options, job placement assistance and more.