9 Great Resources for Researching Countries to Teach English Abroad In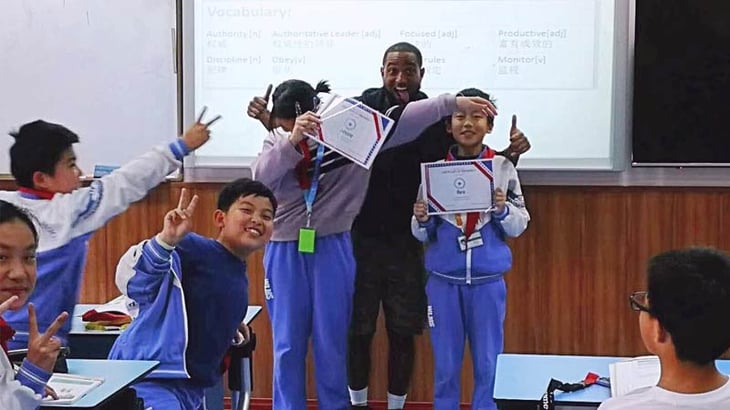 Top Tools for Researching Options for Teaching English Abroad & TEFL Certification
Spain, Korea or Chile? Turkey, Russia, or China?

A native English speaker with a college degree and a TEFL certification can teach English professionally in 100 countries around the world, and those without a college degree or a passport from a native-English speaking country can qualify for thousands of positions in dozens of countries. So how to figure out your best options for countries where you can teach English abroad? Here are some great resources to help you learn about great destinations and job markets of teaching English abroad.
As you consider destinations for teaching English abroad, remember to consider a few basic questions:
Which countries offer teaching opportunities that I qualify for?

Do I want to teach English in Europe, Latin America, Asia or the Middle East?

How much money do I need to make? Will I be happy just to break even and cover my expenses? Or, do I need to make enough to save extra money to pay for student loans or extra travel?

What are start-up costs for countries where I want to teach?

Do I want to live in a location that has four seasons like most of Europe, China or Japan? Or, do I want to live in a locale that is warm or even hot year-round such as Costa Rica, Vietnam, or Indonesia?

Do I want to travel to a country and interview in-person locally, or would I prefer to interview and get hired in advance from home prior to going abroad?
The resources listed below will help answer these questions and focus on getting your TEFL certification and gaining employment in a country where you can realize your dream of going abroad to teach, travel and explore.
1. International TEFL Academy Country Chart
The ultimate tool for researching jobs teaching English abroad country-by-country, this chart provides detailed information about teaching English in more than 50 countries around the world, including: hiring seasons, salaries, degree requirements, start-up costs, work visas, cost of living and more.
2. Country Profiles
International TEFL Academy's country profiles offer in-depth looks at teaching in dozens of countries around the world.
Each profile includes an overview of each country's job market and teaching opportunities, including hiring seasons;
Degree and citizenship requirements;
Interview procedures;
Salaries and benefits;
Start-up costs.
Profiles also include maps, photos and interesting facts about each country.
3. Live Webinars About Teaching English Abroad
International TEFL Academy presents live interactive webinars about teaching English abroad at least twice a month. These interactive online sessions feature detailed overviews of all aspects of teaching English abroad & TEFL certification, including job markets, hiring requirements, salaries, TEFL certification & job placement assistance. To learn more, check out upcoming Webinar Presentations.
4. Ebooks & Guides for Teaching Abroad

To provide in-depth information about critical topic, International TEFL Academy has published a variety of ebooks and guides that are available for download for free. Here are two of our most popular offers:
So, you've heard perhaps that Korea, of all places, is a great place to teach English: great salaries; reimbursed airfare and free housing; a modern, technologically advanced nation with thousands of years of history; and last, but certainly not least, super tasty barbecue. MMMMM.
Now, you want to get a sense of what this place actually looks like and what it's all about. While it isn't an ESL-centric resource, the website for the legendary Lonely Planet guidebook series hosts profiles for more than 100 countries.
Most include photos, maps, an overview of highlights and history, and loads of information relating to the practicalities of living and traveling in a particular country from the local transportation system, financial matters and medical care to reviews for budget-friendly accommodations and sight-seeing tips. Also, the website features loads of additional blogs, articles, and tools for traveling abroad.
6. Your Local Bookstore (if there are still bookstores)
Make it a point to get to your local bookstore, treat yourself to an overpriced smoothie or a chai latte and spend 30 minutes or an hour just browsing the travel section. Flip through guidebooks, look at photos and try to get a sense about what certain countries offer in the way of quality of life, recreational opportunities and access to the sort of amenities that you need and want. Also, as you're checking things out, make it a point to think about the questions above and stretch yourself and check out countries that you may never have previously considered.
What to live in a tropical climate? Flip through some books on Costa Rica, Thailand, and Taiwan.
Looking for a Mediterranean country where an American can interview in advance and get a work visa that also offers thousands of years of history, fantastic beaches & hip cities? Check out something on Turkey.
7. Firsthand Accounts: Reviews, Articles, Blogs, Videos & Testimonials

Thousands of English teachers around the world blog, share their experiences on social media and write regularly about their experiences living and teaching English abroad. While blogs can be quirky, super boring or just plain weird, many offer very personal and realistic perspectives on what it is actually like to teach English abroad.
Alumni Articles & Q&As - Read hundreds of Q&As and articles from our alumni about their experiences teaching English abroad over on our blog.
Videos - Check out our video library to watch hundreds of alumni day-in-the-life videos showing what it's like to live and teach English abroad all over the world!
Review Sites - You can get candid, unvarnished reviews about TEFL certification schools and teaching abroad experiences at 3rd party review sites like GoOverseas.com

.
8. Major ESL Job Boards
Websites like www.daveseslcafe.com and www.eslemployment.com feature hundreds of job listings at a time for English teaching positions all over the world. Job listings will give you an idea of what sort of positions are available in different countries in addition to a sense of what employers are looking for when hiring English teachers. These sites also typically feature articles, useful links and a variety of chat rooms and forums where job seekers English teachers around the world share their thoughts, questions, and perspectives. Bear in mind while visiting chat rooms and forums that not everything you read will be factual or representative of general reality, and also that those who post most frequently in such forums tend to be those with a gripe.
9. International TEFL Academy Advisors
Yes, believe it or not, you can actually speak with an expert on international job markets for teaching English abroad. ITA's team of highly trained advisors have all lived, worked, traveled and in many cases taught abroad. They are available to discuss all aspects of teaching English in different countries around the world including hiring requirements, interview procedures, cost of living, visas, salaries and benefits, and more.
Founded in 2010, International TEFL Academy is a world leader in TEFL certification for teaching English abroad & teaching English online. ITA offers accredited TEFL certification courses online & in 20+ locations worldwide and has received multiple awards & widespread recognition as one of the best TEFL schools in the world. ITA provides all students and graduates with lifetime job search guidance. ITA has certified more than 40,000 English teachers and our graduates are currently teaching in 80 countries worldwide.
Want to Learn More About Teaching English Abroad & Online?
Request a free brochure or call 773-634-9900 to speak with an expert advisor about all aspects of TEFL certification and teaching English abroad or online, including the hiring process, salaries, visas, TEFL class options, job placement assistance and more.