ITA's Alumni
Ambassador Program
Imagine you're just finishing your TEFL class and you're about to head abroad to teach English in Seoul, Prague, or Madrid. Wouldn't it be great to have somebody on the ground - an International TEFL Academy graduate like you - who you can reach out to with questions like how to ride the metro, find an apartment or make friends?
All ITA Ambassadors have walked the walk and most importantly, have been in YOUR shoes. These experienced teachers and world travelers are teaming up with the ITA staff to provide guidance and support to future ITA teachers. Meet the ITA 2018 Ambassador Team!
This isn't your run-of-the-mill alumni "ambassador program" where past participants spend their time handing out fliers at abroad fairs in the student center. This Ambassador Program has enabled our super-alumni to showcase their day-to-day experiences as English teachers in real-time from 17 countries worldwide.
Ambassadors engage with ITA's 25,000 alumni through a variety of social media channels like Facebook & Instagram, in addition to regularly publishing blog posts and videos on the ITA website. Instagram Story takeover videos and Facebook Live events allow Ambassadors to provide live, on-the-ground perspectives about life teaching abroad. Ambassadors also host meet-ups, which foster a true sense of international community among ITA alumni abroad. Learn more about Ambassador roles & responsibilities.
Since its launch in August 2017, the ITA Alumni Ambassador Program is on pace to achieve the following within its first full year:
→ Publish 160+ blog posts & articles
→ Produce 25+ total videos
→ Host 30+ meet-ups in 17 countries
→ 10+ interactive Facebook Lives generating thousands of views each
→ 50+ Instagram takeover videos
→ Resulting in a total reach over 135,000 views on Instagram, Facebook & Twitter.

ITA Alumni Join Ambassador Abigail Woods at a Meet-up in Hanoi, Vietnam



What do Ambassadors Do & How does this Ambassador Program Benefit our Students & Alumni?
FIRST-HAND GUIDANCE & INFORMATION: ITA students & graduates looking to teach English abroad in a new country receive detailed & practical information & advice from veteran teachers through regularly generated content like "City Fact Sheets" & exclusive Facebook & Instagram Takeover Videos.
FACEBOOK CONVERSATIONS: All ITA Alumni Ambassadors respond to questions and provide advice (both in groups and private messaging) in ITA's exclusive alumni country Facebook Groups.
ALUMNI MEET-UPS AROUND THE WORLD: All ITA Ambassadors are required to host alumni meet-ups. These enable ITA alumni, particularly new alumni who are just beginning their teaching abroad experience, with opportunities to meet and ask questions of Ambassadors & other veteran English teachers abroad.
What Do Ambassadors Gain by Participating in the Program?
Publishing their content & sharing their stories. Ambassadors are given a worldwide platform to showcase their unique experiences and to tell their stories on the ITA website, which gets more than 3 millions visits a year.
Developed their skills in video, article writing, social media, and photography.
Enhance their resume: Serving as a professional mentor in a foreign country, publishing content, developing skills in writing & social media - these all serve as great resume boosters for our ambassadors. Their experience will serve them well should they pursue career opportunities at International TEFL Academy in the future as well.
They Get Paid! Each Ambassador is also paid $500 for each 6-month stint in the program.
HOw Has This Program Contributed to ITA's Growth
In the past 12 months ITA Ambassadors & other alumni have contributed more than 150 stand-alone articles, interviews & videos to the ITA website, playing a major role in our 30% growth in organic traffic and in form submissions (enquiries for information) during that period.
In 2017 International TEFL Academy increased our annual number of enrollments by 1,200 and in 2018 we expect to grow enrollment by at least another 1,000 thanks in large part to referrals, content and reviews generated by our ambassadors and other alumni.
In 2017 ITA launched a major campaign to engage Ambassadors and other engaged alumni to write reviews. Since that effort was launched, we have increased our reviews on Goabroad.com alone by more than ten-fold from under 10 to 160.
ALUMNI AMBASSADOR LOCATIONS
Madrid, Spain
Christina Bates
Gumi, South Korea
Ben Corda
Ras Al Khaimah, UAE
Katie Ayers
Prague, Czech Republic
Megan Newnham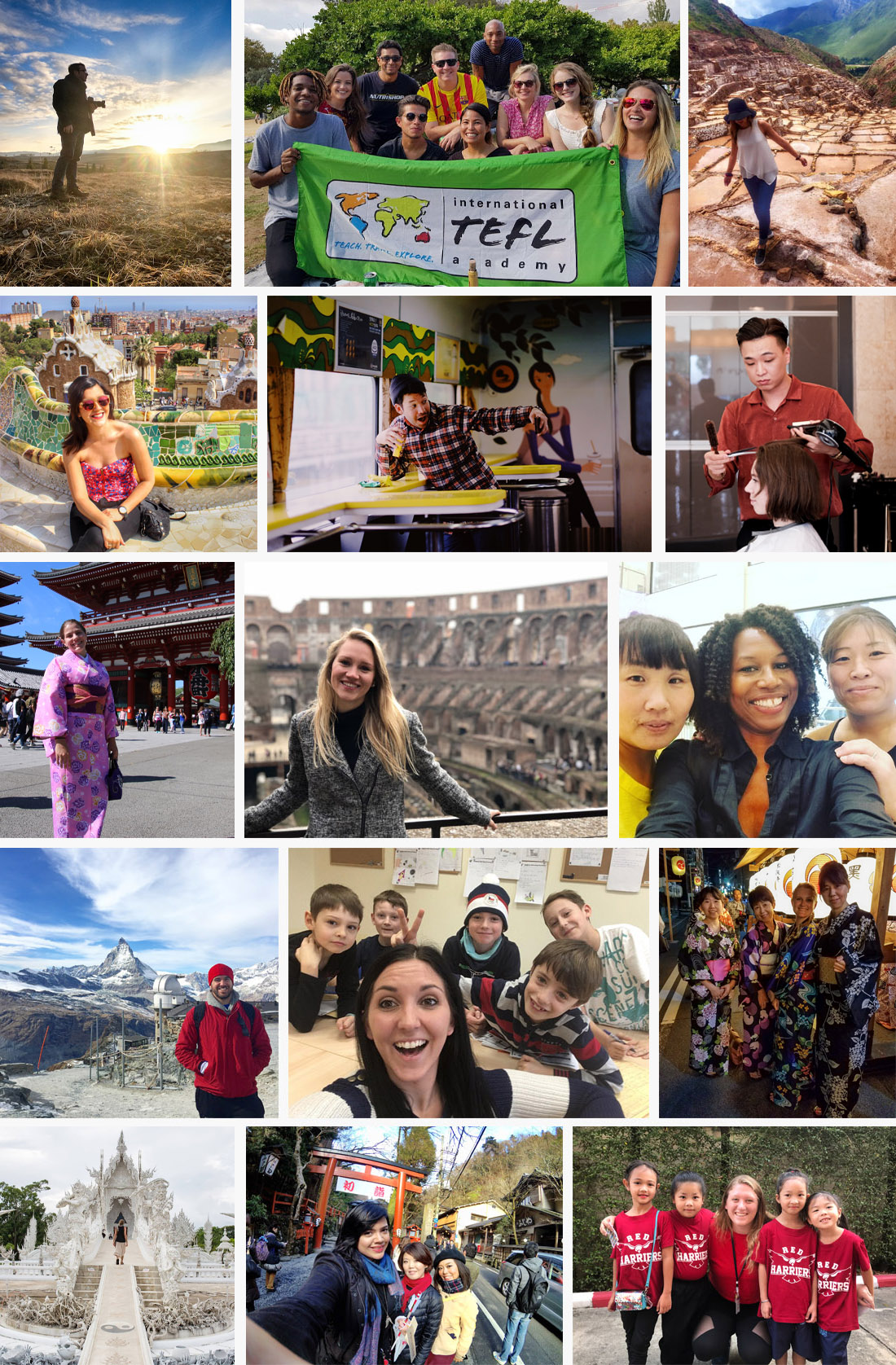 Our website uses cookies to understand what content is most relevant to your research on teaching English abroad. See our privacy policy for more.
Got it!