Megan Newnham
CZECH REPUBLIC TEFL AMBASSADOR

Social Media Ambassador - Prague, Czech Republic

@

megaaanosaurusrex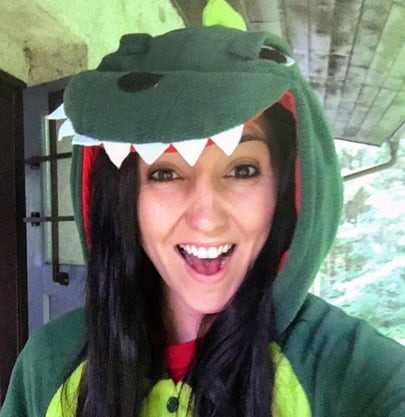 Where are you from?

San Diego, CA
Age: 27
University:
University of Idaho
Spirit Animal:

T. Rex! I used to say wolf as they are wild and free and highly protective of their loved ones, but I would adopt a pet dinosaur in a heartbeat. I even have a T. Rex onesie that I have worn to multiple classes I've taught.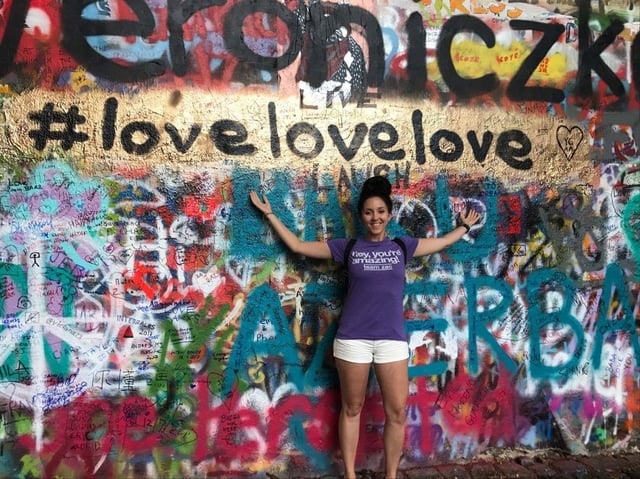 Is this your first time abroad? If not, where have you traveled?
I was actually born in England so technically, I have "lived abroad" for most of my life. I moved to America when I was about two years old and have since traveled to Canada, Mexico, Germany, England, Ireland, Wales, France, the Netherlands, Hungary, Belgium, and Italy.
What made you decide to teach abroad?
I chose to teach abroad because I was looking for a way to travel the world while helping others. These are my two greatest passions in life and I wanted to live a life where I could do both. When I made my decision I had a great job at a marketing firm in San Diego, but I felt very unfulfilled at the same time. I felt there was more I could be doing with my life to be in service of others. There was also so much more of the world that I wanted to see. When I travel to a new place I feel inspired by human potential and I wanted to feel that same feeling again. I had spent a month abroad the year before and wanted to have more time to truly explore.
When I began researching ways to move abroad, I quickly found that teaching English was a popular option. I had some background in tutoring, mentoring, and training, but I had never formally taught English before. It was an intimidating career change for me at first, but the more I researched it, the more I liked the idea of it. I read testimonials from others who had never taught before and in teaching English had truly found their calling. I liked the idea that I could help others learn and improve their English. I knew for many people this knowledge could greatly expand their opportunities in life. All of these factors combined to make the decision to teach a no-brainer for me.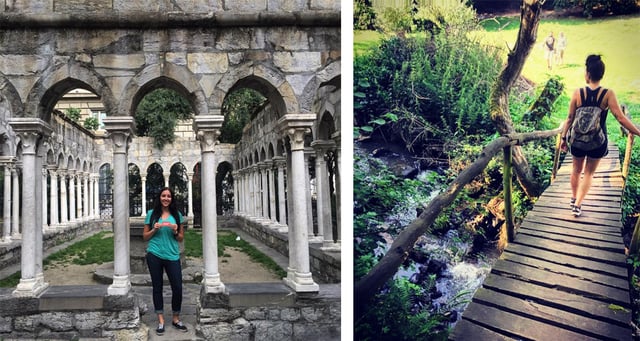 Why did you choose to teach English in Prague, Czech Republic?
I chose to teach English in Prague because I fell in love with the city the moment I got here. Two years I came to Prague during a month-long tour of Europe without knowing much about the city. I was immediately awestruck by the fairytale-esque architecture and the absolute beauty of the city. There are only a handful of cities in the entire world where I have felt immediately at home and Prague was one of them. I loved the hesitant, yet ultimately welcoming hospitality of the Czech people as well as their dark sense of humor. I knew from just two days that I could and would someday make this city my home.
Another factor that I considered when making my choice of where to teach was cost. While I wasn't seriously looking at any city outside of Prague, I did do some research on salary and cost of living across Europe. I didn't have as much time to save up for my move as I would have liked, yet I knew the dollar would go very far in the Czech Republic compared to a country that uses the Euro as currency.
What are you most excited about being an ITA Ambassador?
The thing that excites me most about being an ITA Ambassador is helping others realize their dreams through TEFL certification. I found it so helpful to have people to whom I could ask all my seemingly random, annoying, or silly questions before I moved abroad. Even if you have your heart set on moving to a particular city or country, it is such a relief to hear and see an account of someone successfully living there. I am excited to answer questions about the entire moving, living, and teaching abroad experience and hopefully relieve some stress from those going through the beginning stages of their own process!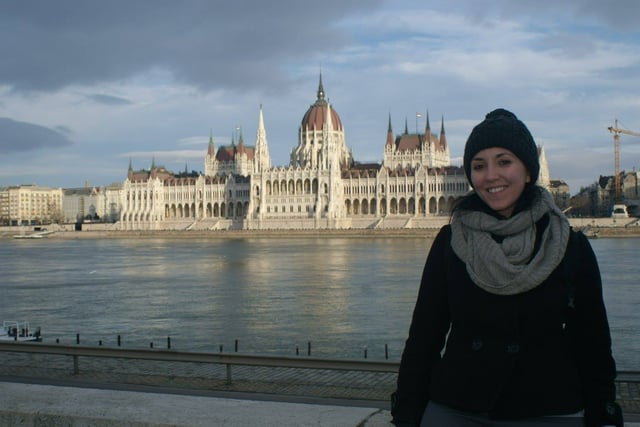 If you could go back in time, what piece of advice would you give yourself before you went abroad?
If I could go back in time, I would tell myself to go abroad much sooner!! Moving abroad seems so scary at first, but even with the challenges, everything always works out. It was much easier than I expected to find a job and create a community of friends. I wish I had known how easy it is to move to another country and create a life there!