Katie Ayers
Content & Writing Ambassador - Ras Al Khaimah, United Arab Emirates


@katieairs13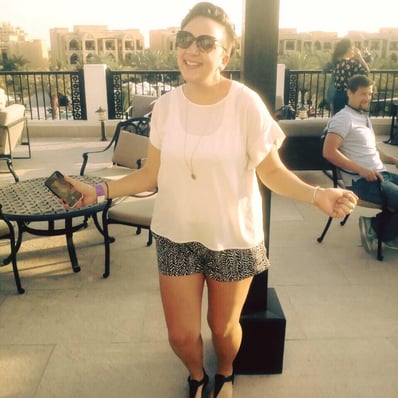 Where are you from?

Chicago will always have my heart, I was raised in Seattle.
Age: 29
University:

Loyola University Chicago
Major:

Elementary Education
Spirit Animal: Sea Otter - they don't take life too seriously. They literally roll around through life, taking care of their friends, swimming and eating. All qualities that add to one's character and I aspire to achieve.
Is this your first time abroad? If not, where have you traveled?
Before living in the UAE I worked in Mexico for just one round of border hopping. I had traveled to Mexico several times before that, as well as to several countries in Europe. Upon last count, I've gotten the opportunity to visit 13 countries and counting. I'm still anticipating many more trips and opportunities to discover more of Asia and South America
What made you decide to teach abroad?
I've always loved to travel, but I used to travel in a very hands-off way. I just toured and I didn't really dive into the cultures I traveled to. Which is ironic because now when I'm abroad I hardly do any traditional touring and my main objective is to become as intimate with the culture as I can.
I digress, right after graduating college, I taught at a refugee school. My students were from all over the world and they would constantly tell me to go to their home country. Finally, I decided going abroad was the only thing that would convince me to leave Chicago summer and get me out of the winters somewhat long term. So I quit my job, took a TEFL class and found myself abroad a few months later.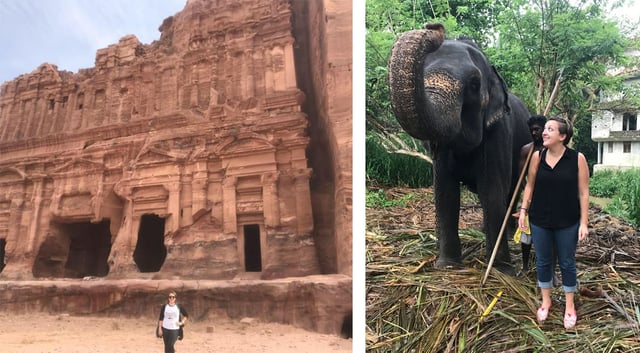 Why did you choose to teach English in the UAE?
I knew that I wanted to teach in the UAE. I visited a few years ago and within 4 days I went from completely hating the place to counting down until I could come back. The Middle East is a very fascinating and unfortunately an extremely misunderstood area by so many. In a lot of ways, it's an extremely easy place to adjust to, Western luxuries are quite accessible and almost everything is in English and Arabic.
So, after some time in Mexico, where I wasn't making enough money to manage my bills (read student loans), I knew it would be a good time to try and come back to the UAE. Ras al Khaimah, RAK, was given to me - I knew I didn't want to work in a few of the Emirates due to restrictions, but I couldn't find a position in Dubai and RAK ended up being a lovely accident.
What are you most excited about being an ITA Ambassador?
I'm really excited to teach people about where I live, the Middle East itself, and try to help people discover opportunities in this region. There are many restrictions on teaching employment here, but if you can get in - it's worth it.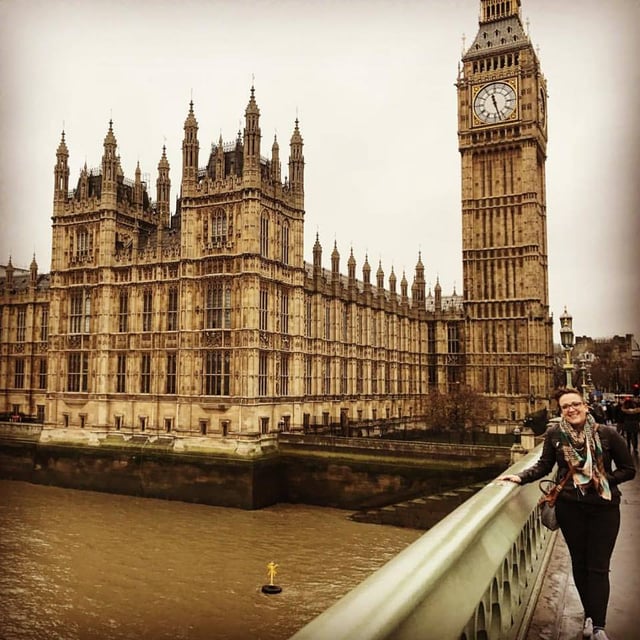 If you could go back in time, what piece of advice would you give yourself before you went abroad?
If I could give myself a piece of advice it would be to bring the basketball shorts. Both times I moved abroad I've been meticulous about my packing, suitcase weight, excess, etc. Both times I've left essential items that I use constantly at home because I thought, "oh, I don't need this." So wrong. Coming abroad will be uncomfortable in many ways, so bring things that make you feel at home no matter how silly or 'replaceable' they may seem.