Jahannah Sistrunk
Video Ambassador - Guangzhou, China


@jahmoxie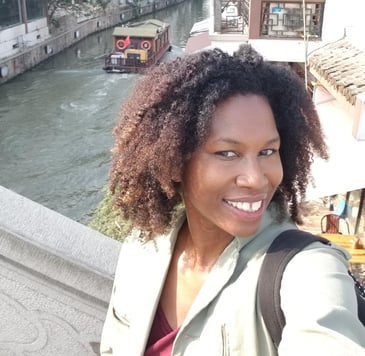 Where are you from?

Born in Cincinnati, Ohio, but I live in Atlanta, Georgia
Age: 43
Star Sign: Taurus
University:
University of Illinois - Springfield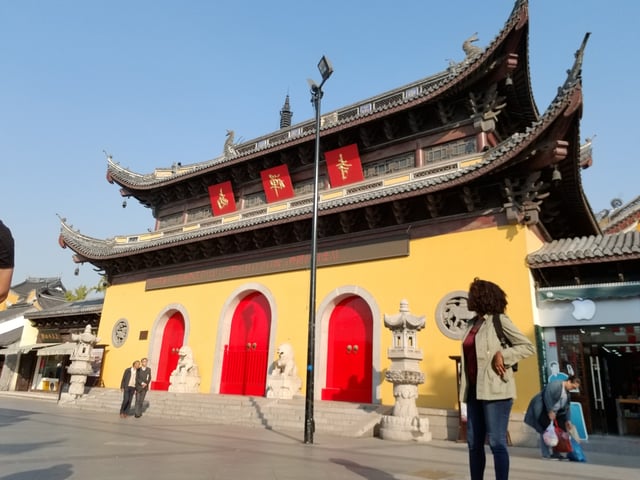 Is this your first time abroad? If not, where have you traveled?
This is not my first time abroad. I have lived in France, England, and now China. I have vacationed abroad as well, Canada, Mexico, and
nine other Caribbean islands.
What made you decide to teach abroad?
I hope to create happiness and get what I always wanted: a life filled with passion, fun, travel, excitement, and love. Before taking the leap, I was still working at a job that I labeled as the-job-that-paid-the-bills which lasted way longer than expected – ten years and eight months to be exact! I am one of those people who is considered as "the underemployed". I have a couple of degrees and couldn't land that job that I thought I deserved. Like my resume, it seemed that my dreams were also shuffled in a stack and dismissed. Later on, I realized that I must change something. I decided to change myself and my approach to life. I thought, "as long as I am alive, my life needs to be good and juicy! I mean, I really have to like it!"
As I dug deep and did some soul searching, I began to appreciate my life more, including my past and I realized I had a knack to travel. As a child, my family (on a cheese-and-cracker budget, literally) traveled extensively around the US in a used mobile home or camper. This part of my life planted the seed to travel within me. From this part of my life I realized that I enjoyed meeting people from different backgrounds and places, finding commonality from others from different walks of life. I finally accepted that it is okay to still want to discover more of who I am, even in my forties, so I took the leap.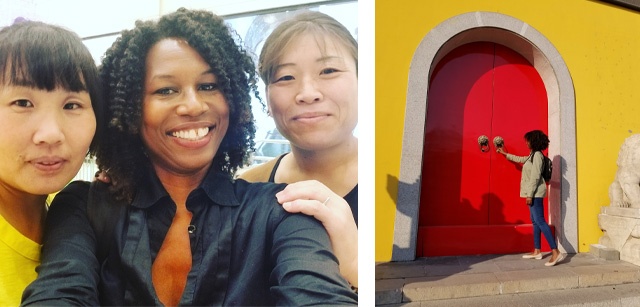 Why did you choose to teach English in China?
I chose China because I wanted enough income to travel to other places and save money at the same time. In fact, Asia is one of the top regions in the world (outside of the Middle East) that pay ESL teachers very decently. There's a shortage of teachers in Asia, and unlike the US, I received so many job offers, it felt absolutely wonderful and tiring lol!!!
My first experience in China was in the city of Wuxi. I chose this city because it wasn't too big or too small of a city. It is about 45 minutes outside of Shanghai, and it has six million residents. So I can be immersed in city life, but not so much that I would get overwhelmed.
What are you most excited about being an ITA Ambassador?
The most exciting part of being an ITA Ambassador is that I will get to meet people who have similar paths but different backgrounds. ITA sets up a platform for me that allows me to easily meet people from the same tribe, the travelers
tribe - people who want
to experience life outside of their own culture and background.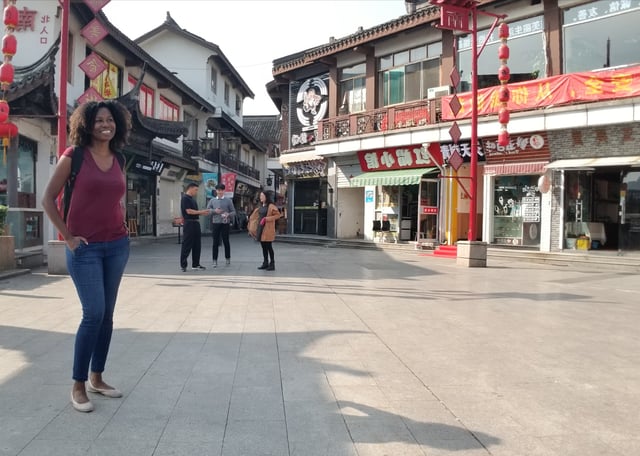 If you could go back in time, what piece of advice would you give yourself before you went abroad?
Say what you mean and mean what you say. With China, answering with the word "maybe" only means "yes". If a school asks you if you want to take on more hours or teach another course etc, tell them a definite "yes" or "no". Do not convey that you might be interested if certain conditions are met. Instead, ask questions and after sometime
, if they do not respond to your questions, make sure you follow up with a statement stating that you are not interested. You may want to do this twice just to make sure.