Allison Schmitt
Social Media Ambassador - Bangkok, Thailand


@wickedflighty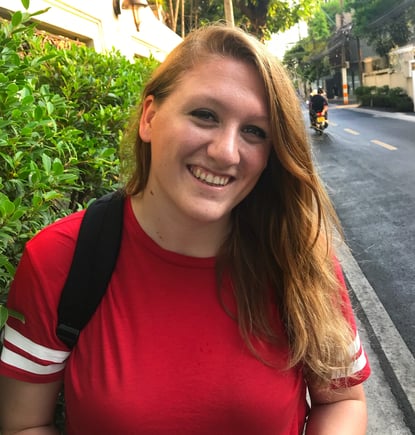 Where are you from?

Windsor, Massachusetts, USA
Age: 24
University:
Hollins University
Major:
History and Art History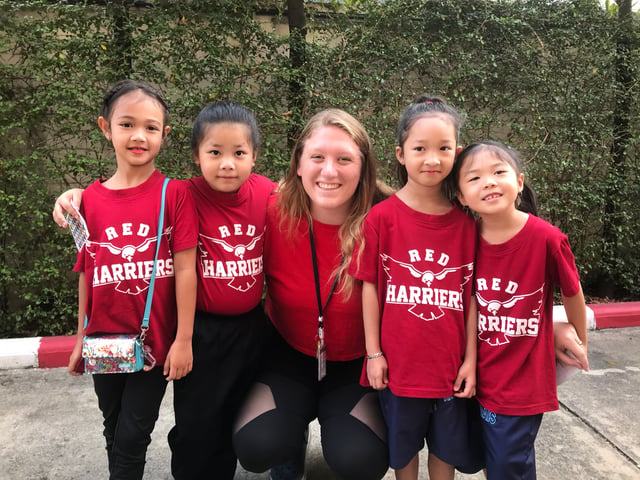 Is this your first time abroad? If not, where have you traveled?
This is my third time living abroad; I studied abroad in London and was an Au Pair in Berlin. I've traveled to Austria, Italy, Ireland, Scotland, the Netherlands, Poland, and France. Since coming to Southeast Asia, I've explored some of Southern Thailand and a little smidge of Laos during my visa run.
What made you decide to teach abroad?
After returning from abroad, I obsessively searched for jobs overseas. International TEFL Academy kept coming up in my search. I never thought I would teach English abroad because I assumed I would need a teaching degree. Curiosity and a need to get back on an airplane got the best of me. I started exploring the ITA site but prepared myself for it to be a dead end without a teaching degree. As it turns out, you don't need one! By the time I phoned my admission advisor, my only question was: should I take the course online or in the classroom?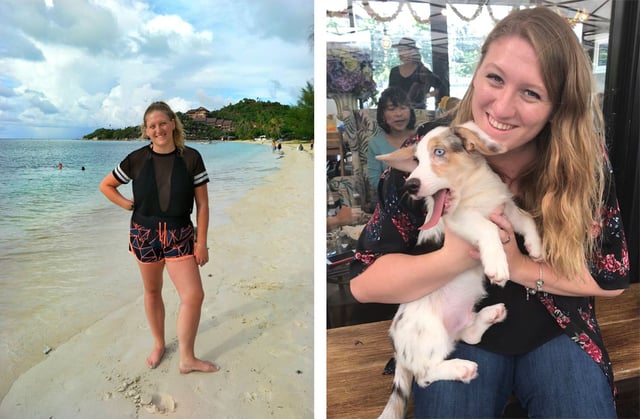 Why did you choose to teach English in Bangkok, Thailand?
I actually never planned to come to Asia. I was offered a job in Spain that fell through so I contacted my student advisor in a panic trying to figure out my next step. She gave me great advice based on my wants and needs. What helped me the most was that she spent three years teaching in Bangkok, a city that had not been on my radar at all. She told me all about her time here and sold me on it. The life-time job search guidance is one of the best parts of ITA. If you haven't contacted a student advisor yet, 10/10 recommend.
What are you most excited about being an ITA Ambassador?
I'm so excited to connect with other ITA Alumni! I'm looking forward to expanding the network here in Bangkok and all over the world. I am also looking forward to helping new alumi figure out their path as a TEFL teacher. Job and apartment hunts, visas, and culture shock are all things current teachers have experienced, connecting the old with the new can make everything a little less overwhelming.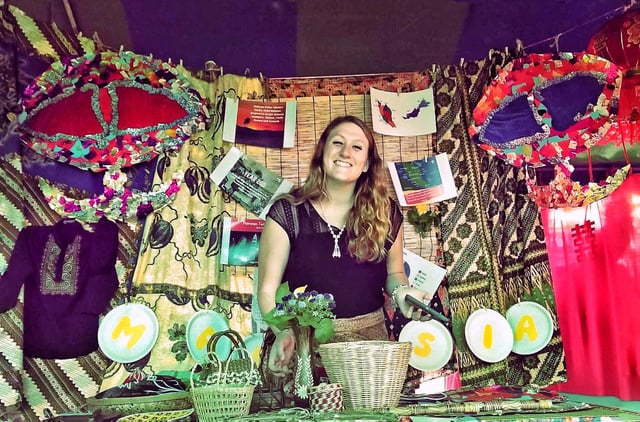 If you could go back in time, what piece of advice would you give yourself before you went abroad?
Get ready for this to change your life. It is going to take over your conversations and annoy all your friends and family but they'll be sad when you leave again. You're going to make friends from so many countries around the globe. You'll find friends that understand your passion for travel and you'll talk together for hours about your favorite places. You'll learn new things that you never even knew you could learn. What will start as a fun experience will become your whole life.