What Certification Do You Need to Teach English Abroad?
When it comes to teaching English abroad, there are three different certifications you can obtain. In this post, we'll be focusing on the following three certifications and which one you need to be an English teacher overseas:
TEFL - Teaching English as a Foreign Language
TESOL - Teachers of English to Speakers of Other Languages
CELTA - Certificate in English Language Teaching to Adults
So you've decided it's time to research more about the best way to live overseas. Teaching English in a foreign country seems like it could fit the bill, but when you get on Google to look up anything to do with teaching English abroad you quickly find yourself immersed in a complicated new world of different courses, programs, forums, recruiters, job boards and most of all, acronyms: TEFL, TESOL, CELTA, ESL, EFL, and so forth.
So what's the deal with this never-ending list that seems only to raise more confusing questions?
What are the differences between TEFL, TESOL, and CELTA?
Do I need to take a CELTA course rather than a TEFL course to qualify for jobs?
Which certification do I need to teach English abroad?
These are some of the most common questions that International TEFL Academy advisors get from people who have just started their learning process about teaching English overseas…so you're not alone! Below are a few simple explanations that will help to clear things up.
First, let's address the basics:
A grasp of the core terminology can go a long way in helping you cut through the jargon and find the opportunities you are looking for to enjoy a fantastic experience living overseas. So, here is a quick overview of frequently used acronyms to assist you navigating your research for teaching English abroad.
ESL - English as a Second Language

This acronym typically refers to English language education in countries where English is the official language. Examples of ESL students would be recent immigrants or foreign exchange students studying English in a country where they can be immersed in the language.


EFL - English as a Foreign Language

While confusingly similar to "ESL", this term is usually used when referring to English language education in countries where English is not official language (most of the world). Students in this situation often speak their native language in their daily life and only encounter English in a classroom.
TEFL – Teaching English as a Foreign Language

TEFL is the most popular and common acronym used to refer to teaching English abroad. A "TEFL certification" refers to the training courses and certificate that are commonly required by language schools and institutes around the globe seeking to hire English teachers.

Be aware that "TEFL" does not refer to a singular body, company, certification, or school. It is an industry acronym and there are many TEFL schools, TEFL training programs, and certification options of varying degrees of quality, length and expense.

To learn more regarding what you need to consider and look for in a TEFL certification course that will provide you with adequate training and a recognized qualification, check out this article:
7 Key Tips to Evaluating a TEFL / TESOL Training School.


TESOL – Teachers of English to Speakers of Other Languages

When it comes to teaching English abroad, TESOL, like TEFL, is simply an acronym that refers to teaching English to non-native speakers and to a large extent, "TEFL" and "TESOL" are used interchangeably. In North America, "TESOL" is more typically used when referring to teaching English to non-native speakers in native English-speaking countries such as the U.S. Hence, if you want to earn a Master's degree for teaching English as a second language at in your local public school system that degree will likely be in TESOL. It is common for British, Canadian and Australian training centers to issue a certificate in TESOL as that is also used for domestic teaching and regulated by their governments. The US does not have any domestic regulation for teaching English in private language schools and therefore most US and European training and would use the term TEFL for teaching abroad.


CELTA - Certificate in English Language Teaching to Adults

CELTA is a specific brand of TEFL certification that is awarded by the University of Cambridge's non-profit assessment organization, Cambridge English Assessment. The course is offered by a variety of different schools and educational institutions around the globe. It is the equivalent of a 4-week, intensive 120-hour TEFL certification. It should be noted that many CELTA providers offer limited (usually local) job placement assistance or none at all as the vast majority are language schools and the CELTA organization does not coordinate with other CELTA schools on assistance, each school is on their own with their own resources for job assistance.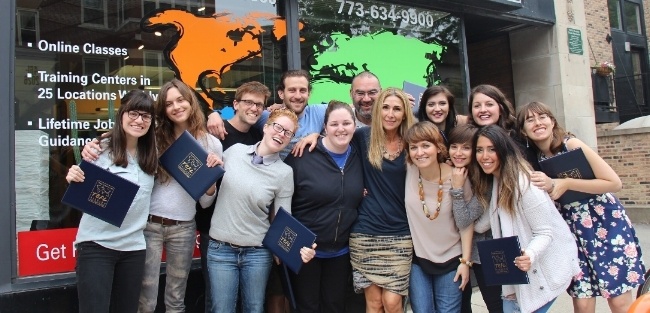 But I have read that I "need to have a CELTA" - is this true?
If you've done any scrolling on ESL job boards, you may have seen some schools stating that they "require a CELTA/Trinity or equivalent". Since they referenced CELTA right on the job description, does that mean it's the only worthwhile certification. The quick answer is no. By the way, Trinity is also a known brand name from Trinity University in Ireland.
Or, perhaps you've read online in a forum or in an article, or somebody has told you that you "need to have a CELTA" . To put it bluntly, this is nonsense. It's like somebody telling you that you can only earn a recognized college degree from one particular university. The fact is that the vast majority of the hundreds of thousands of TEFL-certified English teachers working around the globe do not possess a CELTA, they have a different brand of TEFL certification.
The people on forums are typically old-timers stuck in their ways or first year teachers who are exuberant and probably proud of their training and like to feel that they have the "best and only" certifications, much like those who attend a good university and like to boast "we are number 1!". The proof is in the pudding and you should be paying attention to the the records of school directors who actually possess credibility and experience, not the lone blogger with a rah rah, "my certification is great and anything else is worthless" attitude.
At International TEFL Academy we certify more than 5,000 students a year who gain an accredited TEFL certification - not a CELTA (though we offer a CELTA class in Hawaii) - and our graduates successfully gain employment in 80 countries worldwide. So, to say that "you have to have a CELTA" to qualify for jobs abroad is simply false.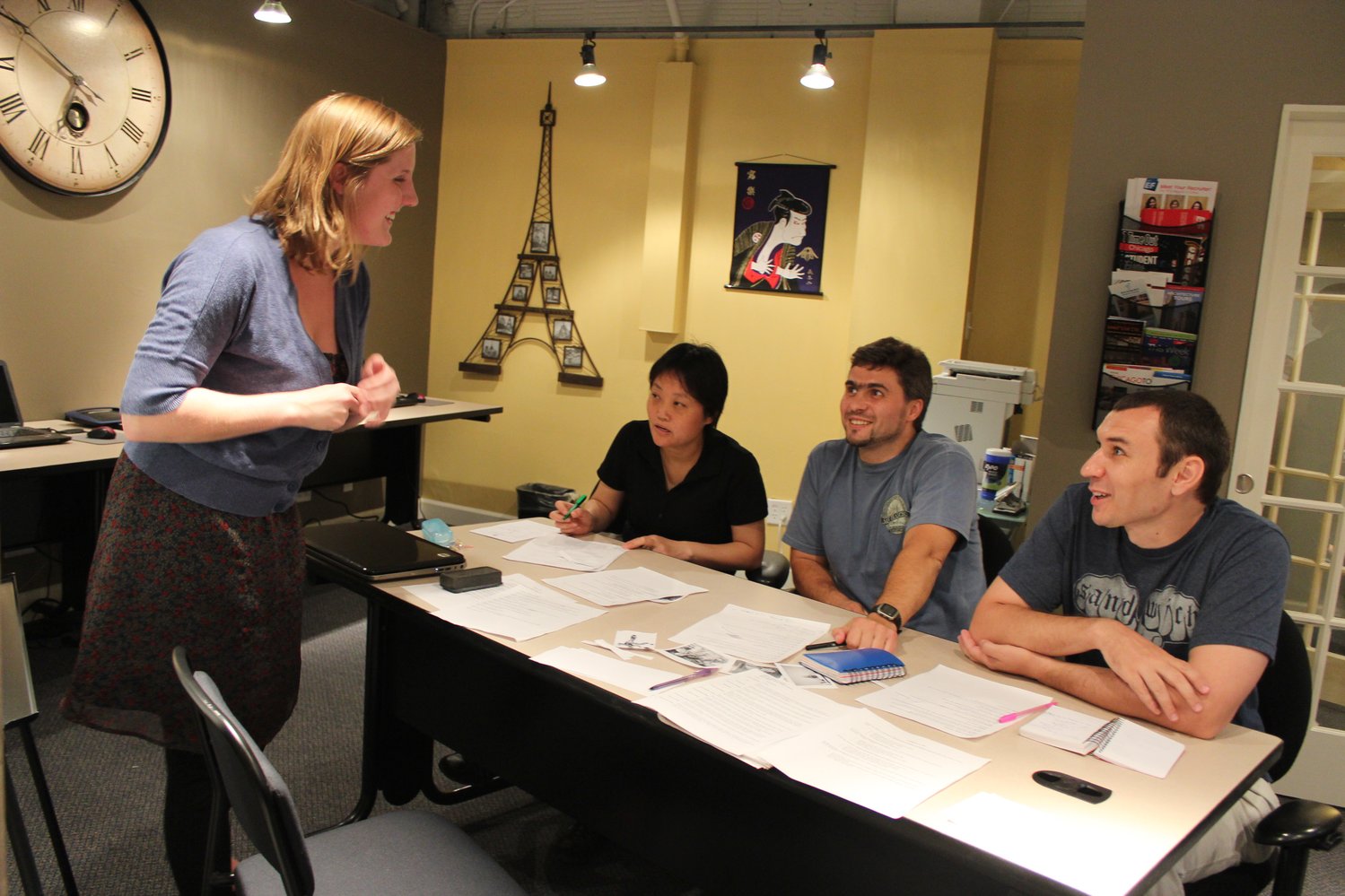 CELTA is certainly a widely recognized and respected type of TEFL certification. However, there are quite a few reasons why a CELTA may not be right for you. As it says right in the name, CELTA training is explicit to teaching English to adults only. This means that CELTA certifications are quickly becoming outdated and less relevant in many lucrative markets, such as Asia, where youth comprise a majority of the student base.
Additionally, many CELTA providers rely simply on the reputation of their certification to serve their prospective teachers and offer little or no job search guidance or job placement services once their training has been completed. It is common for a CELTA school to not spend anytime with a prospective students discussing the job options nor their job assistance prior to registering the students. Some CELTA providers offer only local job placement assistance, but it's not worldwide, so if you take your course in Germany and you want to teach in Japan, you will likely by out of luck when it comes to receiving quality job search guidance.
So, you need to ask yourself, "Do I really want to navigate a vast international job market alone?" If not, a CELTA that does not offer comprehensive job assistance probably isn't for you.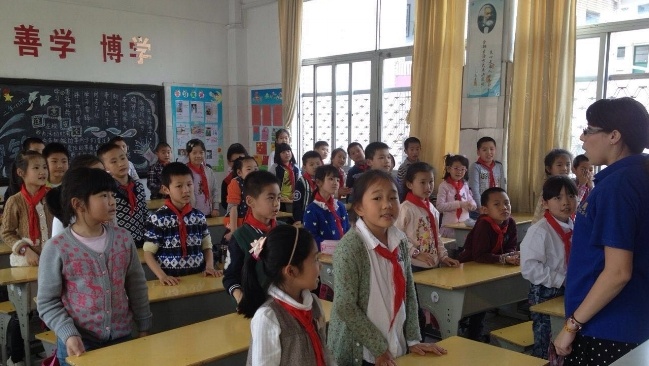 So What Type of Certification Do You Need to Get the Best English Teaching Jobs Abroad?
OK, now that we've covered the fundamental certification terminology, let's address the next most common question one might have in their research… WHAT TYPE OF CERTIFICATION DO I NEED? TEFL? TESOL? CELTA? TRINITY?
The bottom line is that the acronym on your certification is not critical! You can take a certification course labeled as TEFL, TESOL, or CELTA and you will be earning a legitimate qualification IF, and this is critical, the course you take meets certain international standards set forth by the British Council and other leaders in the field, including:
At least 100 hours of training and coursework (equivalent to a full-time 4-week intensive course),
At least 6 hours of live practice teaching (practicum) with actual ESL students (not role-playing!),
The course is taught by experienced university-level instructors (many holding at least an MA in teaching English as a foreign language or linguistics, a DELTA or extensive professional training and English teaching experience),
The course employs a curriculum that is accredited and externally monitored by independent, credible organization in the field.
There are many great and reputable TEFL certification schools in the world that meet these requirements and there are many TEFL courses offered (usually at ridiculously cheap prices) that do not meet these standards. While some training is usually better than no training, if you want to receive the professional training you need to teach at a professional level and gain a recognized certification that will qualify you for tens of thousands of jobs worldwide, you need to have an accredited 120 hour TEFL certification course that meets the standards outlined above.
In addition, you want to take your certification course for teaching English abroad from an institution that provides, comprehensive job search guidance to help you find job opportunities and with matters like interviews, working with recruiters, figuring out visas and other facets of your job search process.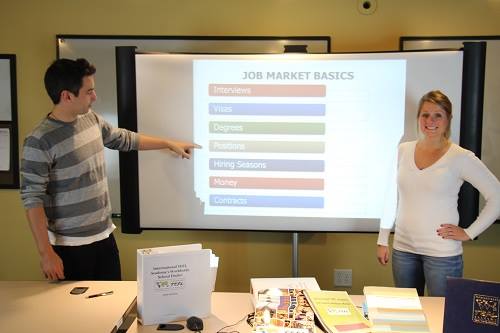 Job placement assistance is a critical factor in choosing the right TEFL course.
Some Tips for Picking a TEFL Course
There are literally hundreds of schools and institutions that offer any three of the above certifications (and many more) varying in price from $200-$4,000, so how is one supposed to know which certification courses are actually worth time and money?
Here are some tips that will give you the knowledge to make a good decision for your needs:
In a this article How to Evaluate a TEFL Certification, we've laid out for you the extensive details of what a legitimate and quality certification should hold.
We've also outlined What Mistakes to Avoid when conducting your research.
Make sure you're getting something that meets the international standards of 100 course hours and 6 hours of live practice teaching with ESL students.
You also want to make sure that any course is accredited by an international institution, and that you're going with an organization which has dedicated staff that will assist you in finding work once your training has completed.
Do your homework and ask questions. Make sure you research all of your options thoroughly and call any school that you are considering taking a TEFL class from and speak to a representative.

Ask them about accreditation and practice teaching. See what sort of job placement assistance they offer and what it costs. You should also ask questions about job markets, hiring seasons and visas.

If the person on the other end of the phone can't confidently and competently address such matters than you probably shouldn't count on them to provide the training and guidance you need to get a job teaching English abroad.


Speak to an International TEFL Academy Advisor who will provide you with straightforward and realistic answers and information about TEFL certification and teaching abroad.
So there you have it: English Teaching Acronyms 101 for TEFL Certification. If you have more questions (as your undoubtedly will), make sure reach out to an International TEFL Academy Advisor.

Learn more about Teaching English Abroad
Request a free brochure or call 773-634-9900 to speak with an expert advisor about all aspects of TEFL certification and teaching English abroad, including the hiring process, salaries, visas, TEFL class options, job placement assistance and more.
More great resources to check out:
About the author - Born on a snowy Rocky Mountain-side but raised in the Chicago suburbs, Paige has lived and worked in Shanghai, China where she taught English and explored the Asian continent, as well as the "Land Down Under" in Australia. With years of experience in the fields of teaching English abroad & TEFL certification, Paige is one of our most senior Admissions Advisors & also share her expertise in numerous articles.