Teaching English in Puerto Vallarta: Alumni Q&A with Sara McFarlin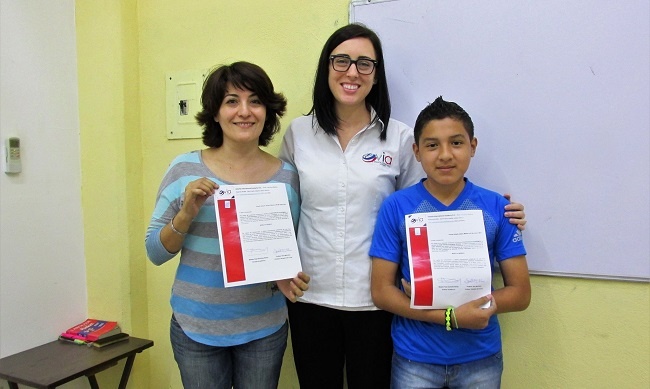 What is your citizenship?

United States

What city and state are you from?

Kalamazoo, Michigan

How old are you?

30

What is your education level and background?

Bachelor's degree
Have you traveled abroad in the past?
Never left the country
What sparked your interest in going to teach English abroad?

I had been interested in teaching English abroad since I was 23; however, it seemed more as though I was giving up on realistic dreams like home ownership and a more-traditional career ladder. Thus, it remained a dream, pushed away in the back of my mind. I continued my career, moving from corporate position to corporate position, and although I gained valuable experience, I never felt fulfilled. For hundreds of millions of people around the world, learning English can be the key to accessing enhanced professional and educational opportunities that enable them to create a better future for themselves and their families. I wanted to take part in that. As a teacher, I have the best satisfaction in that I play a key role in enabling my students to achieve their goals by learning English.

What were some of your concerns before teaching abroad?

I had two concerns before beginning to teach abroad: cultural differences and the job market. I had my sights set on Puerto Vallarta, Mexico, a city I had visited earlier in the year and fell in love with, particularly the people. I knew little Spanish and although this is a town where many people speak English, I was worried about daily communication. I was also concerned with the job market. Puerto Vallarta is growing; however, it is still small. Would I be able to find a job?

What did your friends and family think about you moving and teaching abroad?

Those closest to me, both friends and family, were incredibly supportive. They knew this was a dream of mine and were happy to see me (finally!) taking the leap. There were certainly those that didn't understand why I would want to move to a foreign country away from my support system. Since moving, they have seen me thrive, and I'm hopeful they now share in my excitement.
TEFL CLASS INFORMATION
Why did you decide to get TEFL certified and choose International TEFL Academy?

I decided to get TEFL certified because although not all jobs abroad require the certification, the majority in my searches did. I knew this investment would make me qualified for better and better-paying jobs. I also felt I needed the training to learn more about teaching and classroom management strategies; this would allow me to be a better teacher to my students. After what felt like years of research and reading countless online reviews, I chose International TEFL Academy. Their reviews were outstanding and their communication prior was impressive. After the assessment with my advisor, I knew I had made the right choice.
Which TEFL certification course did you take?

Mexico - Puerto Vallarta

How did you like the course?

I loved the TEFL course. My four-week certification was taught by Raul, whose passion for teaching is visible every day. I learned valuable information about teaching, classroom management strategies, and lesson planning. Daily tasks were assigned, individually and as groups, to complete grammar workshops and create and test activities teachers ask students to complete. Before the practicum, I was able to observe classes taught at a language center, Vallarta International Academy. During the practicum, I taught both at Vallarta International Academy and a local school. This provided a great perspective on teaching in different settings.

How has your TEFL training helped you in your current teaching position?

The TEFL training has helped me immensely in my current teaching position. I was fortunate enough to be hired by Vallarta International Academy. Without the training, I would struggle to complete lesson plans and fully understand my students needs. The training provided me this priceless experience. I now have a better understanding of my students and classroom management, and how to help them learn English in the best way possible, through communicative activities.

Which city and country did you decide to teach English in and why?

I decided to teach English in Mexico in the city of Puerto Vallarta. Once I finally made the decision to complete the course, I had my sights set on Puerto Vallarta. I had visited previously and fell in love with the people and culture.
How long have you been in this country and how long do you plan to stay?

I have been in Puerto Vallarta since December of 2016 and I plan to stay indefinitely.

During which months does your school typically hire?

Throughout the year

Did you secure this position in advance of arriving?

No

How did you interview for this position?

In-Person Interview

What kind of Visa did you enter on?

Tourist Visa

Please explain the visa process that you went through.

I entered the country on a tourist visa and am finalizing the process to obtain my work visa. It has been a long process, but I highly recommend it for those wanting to stay in the chosen country. There is paperwork and money to be paid for the visa, but it is worth it.

What are the qualifications that your school requires for teachers? Please check all that apply

TEFL Certification

What is the best way to apply?

In-Person
Tell us about your English teaching job!

Hours: I currently work a minimum of 41 hours per week, Monday through Saturday.
Students: My students currently consist of teenagers and adults. To date, I have received pay increases throughout for my performance.
Savings: I am able to save, but very little.
Vacation: I do not currently have paid vacation time, but my employer is very flexible when I need time off. Paid vacation does come at a later date.

How did you find somewhere to live and what is it like? Do you have roommates?

I searched for months ahead of time, sending listings to my boyfriend (who was in Puerto Vallarta), hourly. It took three months to find a place to live, due to tourism and its seasonal effect on this town. We live in a house in a gated community, with a pool, maintenance, and 24-hour security. As it is he and I, we do not have roommates.
COUNTRY INFORMATION - FUN!
Please explain the cultural aspects, public transportation, nightlife, social activities, food, expat community, dating scene, travel opportunities, etc...

Culture: In Puerto Vallarta, cultural aspects are similar to those of the United States, given it is a town driven by tourism.

Public transportation: We currently do not have Uber, but we have taxis and buses aplenty.

Nightlife: The nightlife is mainly in the downtown area, near the Malecon; however, there are locations throughout the city open late.

Social activities: There are numerous social activities and planned activities always happening throughout the city, the beach being the most frequent.

Food: The food is absolutely amazing.

Expat community: There is a huge expat community, with Americans and Canadians.

Dating scene: I'm unsure of the dating scene, as I'm engaged.

Travel: There are opportunities to travel via bus to almost anywhere in Mexico (depending on how long of a trip you would like to take), via the airport, and even a few cruises.

I would highly recommend living in Puerto Vallarta.
COUNTRY INFORMATION - MONEY
What are your monthly expenses?

Rent/utilities: 17,400 pesos ($935 USD)
Food: 5,000 pesos ($270 USD)
Social activities: 3,000 pesos ($160 USD)
Transportation: 400 pesos ($21.50 USD)
Phone: 350 pesos ($17.50 USD)
Travel: included with transportation as it's mostly via bus

How would you describe your standard of living?

My standard of living is incredibly high, higher than that of the United States. I am able to afford more at a lesser cost.

In your opinion, how much does someone need to earn in order to live comfortably?

Puerto Vallarta is a more expensive city compared to other cities in Mexico, for living. In order to live comfortable, as a single, I would recommend 10,000 pesos ($935 USD).



ADVICE FOR PROSPECTIVE ENGLISH TEACHERS
What advice would you give someone planning or considering teaching abroad? Would you recommend teaching in your country?

Do your research. Reach out to others that have been through the programs or taught in countries/schools you are interested in. I would highly recommend teaching in Mexico. The culture and people are amazing, and as a bonus, it is close to the United States, so you're never too far from family and friends.



Founded in 2010, International TEFL Academy is a world leader in TEFL certification for teaching English abroad & teaching English online. ITA offers accredited TEFL certification courses online & in 20+ locations worldwide and has received multiple awards & widespread recognition as one of the best TEFL schools in the world. ITA provides all students and graduates with lifetime job search guidance. ITA has certified more than 40,000 English teachers and our graduates are currently teaching in 80 countries worldwide.
Want to Learn More About Teaching English Abroad & Online?
Request a free brochure or call 773-634-9900 to speak with an expert advisor about all aspects of TEFL certification and teaching English abroad or online, including the hiring process, salaries, visas, TEFL class options, job placement assistance and more.
"I was also blown away by positive reviews from alumni. And the job assistance has proven invaluable. I love that ITA offers so many resources, manuals, and webinars that make the job search process a lot less scary."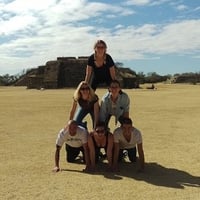 - Caroline Cassard
Teaches English in Mexico