Teach English in Sicily, Italy: Q&A with Rebecca Sparagowski
International TEFL Academy graduate, Rebecca Sparagowski, shares her experience teaching English in Villafranca Tirrena, Sicily, in Italy, including her job search, finances & more.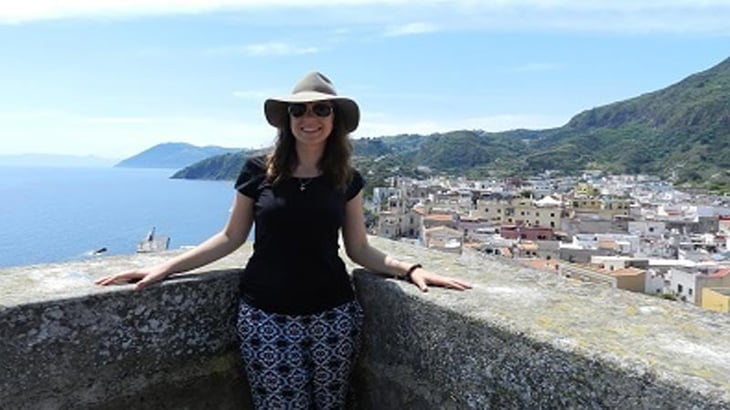 TELL US ABOUT YOURSELF
What is your citizenship?

United States
Read more: Top Tips for Getting a Job Teaching English in Italy for Americans

What city and state are you from?

Mount Clemens, MI
How old are you?
24
What is your education level and background?

Bachelor's Degree
Have you traveled abroad in the past?
Taught English abroad previously

If you have traveled abroad in the past, where have you been?
Poland (teaching), Germany, Czech Republic, Austria, Italy, Spain, Greece, England, Ireland
If you have studied abroad in the past, where did you study?

Rome, Italy

What sparked your interest in going to teach English abroad?
I had a great study abroad experience when I was in college, and when I came back, all I could think about was going on abroad again. After I graduated with my degree - English Language and Literature with a concentration in Creative Writing - I had a hard time finding a full-time job. It didn't take long to realize that the two part-time jobs I was holding down weren't going to give me the chance to do what I wanted in life, and I redoubled my efforts on the job search front. It was actually my mom who suggested that I look into teaching English - she was just sure I was going to be a teacher, even though I swore up and down that I wouldn't be. After doing some research though, I thought that teaching might just be the way to go for me.
Read more: What are the requirements to teach English abroad?
What were some of your concerns before teaching abroad?

Making enough money to live on and staying in touch with people back home

What did your friends and family think about you moving and teaching abroad?

My parents loved the idea. My dad couldn't wait for me to get going. Other people were (and still are) more apprehensive, though.


TEFL CLASS INFORMATION
Why did you decide to get TEFL certified and choose International TEFL Academy?

I knew that if I wanted to teach, I'd need some training, which I hadn't had before. I was living in Chicago when I was making this decision, and I wanted to be able to talk to someone face-to-face about the experience before paying for a training course. International TEFL Academy was just down the street from one of my jobs, and was hosting an open house at their office. When I showed up, I realized that, for the first time, I was in a room full of people who didn't think I was crazy for wanting to leave home for a year or more. Not only that, there were people there who had done it before, could answer my questions, and were honestly interested in where I wanted to go and getting me there.
Which TEFL certification course did you take?

Online TEFL Course

How did you like the course?

The course was great. Because I was working so much, the online course was the best option for me, as I could do the work whenever it fit into my daily schedule. I even had access to an experienced instructor via email, and she was always very prompt with her responses and clear and concise with her remarks on my work. The organization of the practicum was also very good for me: The ITA accepts practicum work from many different places and organizations, which meant that I could choose the place that was best for me to work. I ended up volunteering at a community literacy center as an ESL tutor.

How has your TEFL training helped you in your current teaching position?

This was my second year teaching abroad, and I still found myself going back to some of the things that were mentioned during the course. The overview of different teaching methods was very good, in my opinion, because it gave me ideas of how to match my teaching style with the material being taught. I also opted to take the Young Learners module, which has been wonderfully helpful this year, as I was in charge of a nursery group and was able to look back at my notes for some activity ideas.

Which city and country did you decide to teach English in and why?

I decided to teach English in Italy in the city of Villafranca Tirrena, Sicily. I've wanted to return to Italy since I was there for my study abroad, and this particular school offered me a great opportunity as a lead teacher.
Read more: What Are the Requirements to Teach English in Italy?

How long have you been in this country and how long do you plan to stay?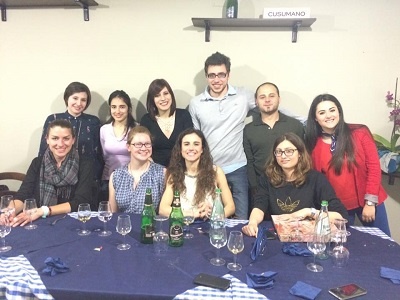 I was in Italy for 9 months (the academic year)

What school, company, or program are you working for?

During which months does your school typically hire?

August and early September; classes begin in October

Did you secure this position in advance of arriving?

Yes

How did you interview for this position?

Skype/phone interview

What kind of Visa did you enter on?

Tourist visa

Please explain the visa process that you went through.

Most schools in Italy won't hire people who do not have permission to work in the EU. However, my boss was impressed with my resume and interview, and was willing to let me work for her under the table. I entered on a tourist visa and simply overstayed.
Read more: What Type of Visa Can I Use to Teach English in Italy?
What are the qualifications that your school requires for teachers? Please check all that apply

- Bachelor's Degree
- Native English speaker

What is the best way to apply?

- Email
Please include any application resources (website, email, etc.) or other information here:

My school's contact email: myschoolofenglish@gmail.com

Tell us about your English teaching job!

I worked for a private language school, which specializes in preparation for Cambridge and Trinity exams. Most of my students were teenagers, but I also taught adults and children starting from age 5. Most of my classes were test prep groups, so I gained a lot of valuable experience in testing in addition to normal teaching.

I taught a maximum of 32 hours per week, plus prep time. I did not have vacation time, but I received all the traditional holidays, including two weeks at Christmas and a week at Easter, plus bank holidays.

My salary was 600 euros ($650 USD) a month, plus accommodations (so my paycheck didn't go toward rent). In Sicily, groceries are cheap, so even with traveling almost every weekend and eating plenty, I was able to save between 100 and 200 euros every month.

My school was also very good about offering the teachers some extra training. We received feedback on our lessons from our boss, had access to all sorts of lesson-planning resources, and attended a seminar about Trinity exams we were preparing students for.

How did you find somewhere to live and what is it like? Do you have roommates?

The school provided housing for me and the two other teachers, and we lived together. It was a nice apartment, about 15 minutes walking from the school and near the beach. We could see the Aeolian Islands from our balcony!

On a scale of 1 - 10 please rate your experience with this school.
9


COUNTRY INFORMATION - FUN!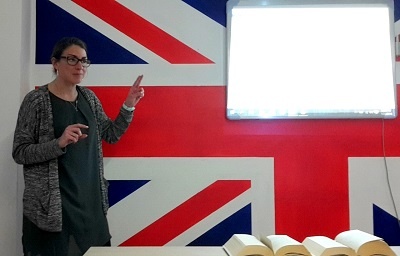 Please explain the cultural aspects, public transportation, nightlife, social activities, food, expat community, dating scene, travel opportunities, etc...
The food in Sicily is to die for - and also very cheap!

During the winter, there's not much nightlife in Villafranca Tirrena, but in bigger cities such as Catania and Palermo, there are more clubs and restaurants open late. Public places such as museums and art galleries in Italy also offer special night hours every once in a while, so there are things to do besides eating, drinking, and dancing (although those are very popular and good choices). During the summer, there's always something going on, especially by the water.

Public transit in Sicily is, to be honest, not the best. Where I lived, all the buses were operated by private companies and very rarely showed up on time. The regional trains are usually okay, but when they're late, they're very late.

Once you learn to be okay with the trains and buses, it's fairly easy to travel around Sicily. It's actually a rather small area, so it's a real possibility to go to the other end of the island for the weekend and make it home on time for work on Monday.

One of the great things about Sicily is that they eat dinner very late. One of the Sicilians' favorite social activities is going out to dinner together, and dinner doesn't start until around 9:00. That means that ESL teachers, who work until 8:30 at night, can still make the group outings and have a social life.


COUNTRY INFORMATION - MONEY
What are your monthly expenses?

I didn't have to pay rent, but I had to split utilities with my roommates. I never had to pay more than 50 euros for three months' worth of utilities.

I budgeted 150 euros per month for food, and it was plenty. Food is cheap, especially if you go to the fruit markets for your produce.

Transportation doesn't cost that much. To go from Messina to Palermo on the train (all the way across the island) costs about 15 euros. Hostels start around 15 euros per night, and private rooms at hostels start around 25 euros a night.

You can find good phone plans for cheap in Sicily. Many phone companies have plans that start at 5 euros a month and include a certain number of texts, minutes, and up to 3 gigs of data.

Social activities and souvenirs are probably the biggest expenses. The prices from drinks at clubs are comparable to the prices here in the States, although I didn't notice any cover charges. Admission to museums and galleries runs anywhere between 5 and 20 euros, depending on how popular it is. The best souvenirs in Sicily are ceramics and liquor, such as limoncello or orange after-dinner liqueur. The prices of the ceramics vary depending on the piece (obviously, bigger and more intricate pieces are more expensive), but you can find decent liqueur between 10 and 20 euros.

How would you describe your standard of living?

My standard of living was quite good in Sicily.

In your opinion, how much does someone need to earn in order to live comfortably?

If accommodation is paid for, between 500 and 600 euros (approximately $550-$650 USD) in small towns. In the bigger cities, probably a minimum of 700 euros (approximately $755 USD) plus accommodations.


ADVICE FOR PROSPECTIVE ENGLISH TEACHERS
What advice would you give someone planning or considering teaching abroad? Would you recommend teaching in your country?

Dive into the local culture! And join a community!

I've lived abroad for two years, and I've met some people who hated living abroad. Those people, without fail, never left their apartments, didn't try to learn anything about the local culture, and never met new people.

My two cents: There's no point in moving abroad if you're not going to engage with the local culture. The experience will be a thousand times better; you'll become a better person, and you'll meet wonderful people who will stay with you forever. Also, one thing that people often forget is that they need a community. If you don't have some sort of community, you'll never get over that initial bout of homesickness (which will definitely happen). Make sure you can chat with your mom online, meet some new friends, join a church, find a language exchange, or anything else that will help you find people to talk to and engage with.


For more on Rebecca's adventures, check out her blog: https://asparadventures.com/ & read Zory, Poland English Teaching Q&A with Rebecca Sparagowski
Founded in 2010, International TEFL Academy is a world leader in TEFL certification for teaching English abroad & teaching English online. ITA offers accredited TEFL certification courses online & in 20+ locations worldwide and has received multiple awards & widespread recognition as one of the best TEFL schools in the world. ITA provides all students and graduates with lifetime job search guidance. ITA has certified more than 40,000 English teachers and our graduates are currently teaching in 80 countries worldwide.
Want to Learn More About Teaching English Abroad & Online?
Request a free brochure or call 773-634-9900 to speak with an expert advisor about all aspects of TEFL certification and teaching English abroad or online, including the hiring process, salaries, visas, TEFL class options, job placement assistance and more.