Teaching English in Florence, Italy: Alumni Q&A with Sarah Graubard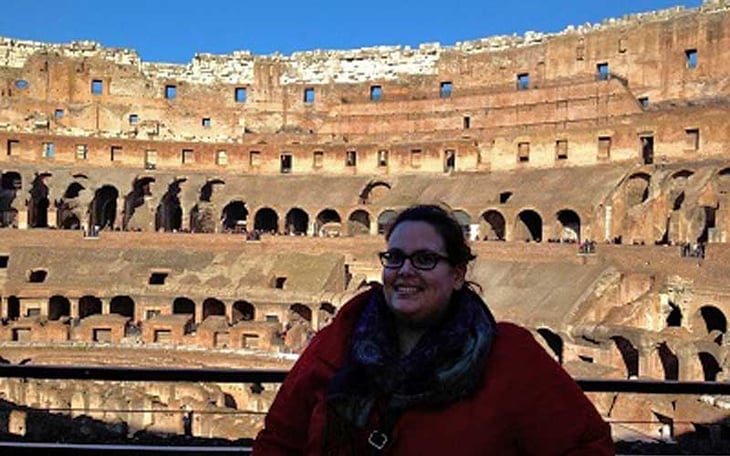 What is your citizenship?
United States
What city and state are you from?
Dallas, TX
How old are you?
25
What is your education level and background?
Bachelor's Degree
Have you traveled abroad in the past?
Some international travel with friends, family, business, etc.
If you have traveled abroad in the past, where have you been?
Torino and Milan, Italy.
What sparked your interest in going to teach English abroad in Italy?
My first trip abroad was this past summer (2012) and I fell in love with Italy. I wanted a reason to go back and the TEFL program was the perfect reason.
What were some of your concerns before teaching English in Italy?
Money and finding a job.
What did your friends and family think about you moving and teaching English in Italy?
My family and friends were very supportive, excited, and encouraging.
Why did you decide to get TEFL certified and choose International TEFL Academy?
I wanted to get out of the States and start a new adventure.
Which TEFL certification course did you take?
Italy - Florence TEFL Class
How did you like the course?
The instructors were great and prepared me well for my current job. I learned so much about English grammar and I have all the verb tenses memorized now.
How has your TEFL training helped you in your current teaching position in Italy?
The TEFL class and training has helped me immensely in the classroom.
Which city and country did you decide to teach English in and why?
I decided to teach English in Florence, Italy because it was close and I didn't feel like moving cities after finishing my TEFL Course when I didn't have job assurance.
How long have you been teaching English in Italy and how long do you plan to stay?
I have been here since November 2012 on a student visa, but plan to stay for another year or so if I am able to obtain a work visa.
How did you secure your English teaching job in Italy?
Emailing my CV out to schools
What school, company, or program are you working for?
Kindergarten Elementary school in Firenze and Wall Street Institute of Prato and Firenze
How did you get your work visa?
I don't have a work visa and I am currently working on a student visa. Hoping to get a work visa, if the Italian government lets expats apply soon.
Tell us about your English teaching job in Italy!
I work 3 hours a week at Kindergarten and then my hours vary at Wall Street Institute. I am only allowed to work a total of 20 hours a week (on a Student Visa), so I am not really working as much as I would like to. I do have plenty of time to travel and I have really been enjoying that. I have been to Rome twice and I went to Spain one weekend and this weekend I am going to London.
After all this fun from extra traveling I will have no money left when I return to the States I will have acquired credit card bills (but well worth it). This is the only downside to teaching abroad is the enticement of travel, but everything else is great. I am learning so much and experiencing so many things as well.
How did you find somewhere to live and what is it like? Do you have roommates?
My living situation is great at the moment. I have a great apartment overlooking the Arno for 500 euros a month and all inclusive.
Please explain the cultural aspects, public transportation, nightlife, social activities, food, expat community, dating scene, travel opportunities, etc. about your country:
Culture is great and I have been learning a lot about the history of Italy. Travel opportunities are great here too. Food is fantastic. Public transportation is ok, not my favorite, but it gets me where I need to go.
What are your monthly expenses?
It is expensive!!! I spend about 800 to 1000 euros a month.
How would you describe your standard of living?
Decent.
In your opinion, how much does someone need to earn in order to live comfortably?
1000 Euros per month.
What advice would you give someone planning or considering teaching abroad? Would you recommend teaching English in Italy?
Do it!!! Even though you will be broke and needing to beg for money on the streets when you get home, this is the opportunity of a lifetime and don't pass it up.
During her first trip abroad in the summer of 2012, Sarah fell in love with Italy and wanted a reason to go back. Taking ITA's TEFL Course in Florence was the perfect excuse! At the completion of her TEFL Course, Sarah remained in Florence and secured a job teaching English to kindergarteners while on her student visa.
Want to Learn More About Teaching English Abroad & Online?
Request a free brochure or call 773-634-9900 to speak with an expert advisor about all aspects of TEFL certification and teaching English abroad or online, including the hiring process, salaries, visas, TEFL class options, job placement assistance and more.