teach english online
Teaching English in Esslingen Am Neckar, Germany: Alumni Q&A with Kalen Morgenstern Diaz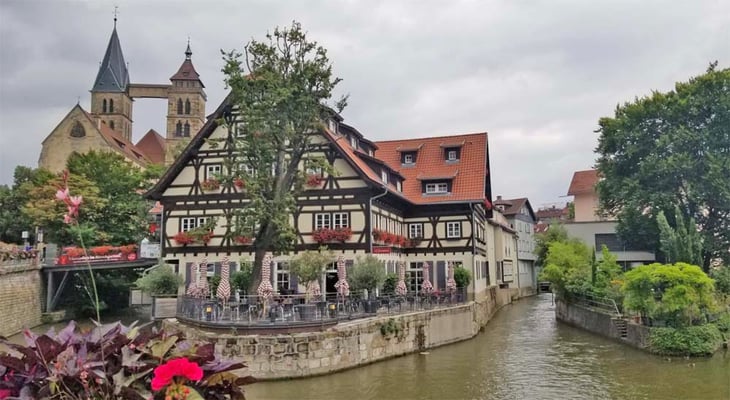 What is your citizenship?
United States
What city and state are you from?
Fort Worth, Texas, USA
How old are you?
38
What is your education level and background?
Bachelor's Degree
Have you traveled abroad in the past, if so, where?
Yes - Mexico, Bahamas, Jamaica, France, England, Ukraine, Czech Republic, Switzerland, Austria, and Germany.
What sparked your interest in going to teach English abroad?
I wanted to live in Europe and I felt that teaching could be the avenue to help me accomplish this.
What were some of your concerns before teaching abroad?
Being able to find stable income and actually being approved to live and work here
What did your friends and family think about you moving and teaching abroad?
My family was very supportive and a bit jealous haha. I was lucky to have a family that was excited for me. Most of my friends thought I was crazy and really did not understand why I would do this. Some did, but most were very apprehensive and a bit judgmental really.
Why did you decide to get TEFL certified and choose International TEFL Academy?
As I began my research, I saw how important it was to be TEFL certified, especially since my Bachelors degree was not in an education type field. International TEFL Academy had excellent reviews, I liked the information I was given, and I liked that I had an advisor to speak with before making the decision. I also like that it offered a full comprehensive course online, but also required hands on teaching for the practicum.
Which TEFL course did you take?
Online TEFL Course.
How did you like the course?
I enjoyed the course. It was definitely a bit more work and challenging than I expected, but once I got into the flow of it, I enjoyed it very much. My instructor was great. The practicum was a bit difficult, because many schools now have so many rules about who can come in to even observe classes, let alone assist with teaching. I did have to dig a bit to find places to do my hours in my city.
How has your TEFL training helped you in your current teaching position?
For one, all of my schools that I currently work with require a TEFL, so it has been mandatory. It also helped me really be able to tackle any class situation and helps me in my planning and course layout.
Which city and country did you decide to teach English in and why?
I had traveled Europe before and wanted to live over here somewhere. I have German heritage. My great grandparents were German, so I decided I would try Germany. I came to visit in 2017 for a month, and decided that Germany would be my next home. I moved to Munich in 2018 for about a year but I am now in Esslingen Am Neckar. July 2020 will be our two year anniversary and we plan on staying indefinitely.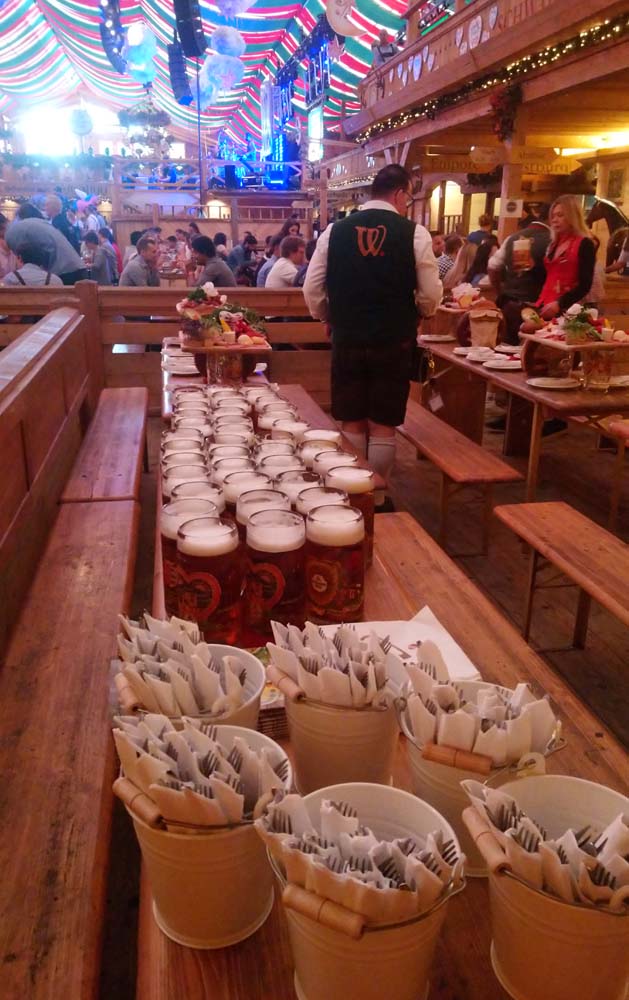 What school, company, or program are you working for?
I used to teach at a language school but now I work as a freelancer, so I have contracts with multiple language schools. I teach English online and my two main schools are BlingAbc and Learnship.
During which months does your school typically hire?
Typically in Germany you can be hired in November/December for a January start, or July and August for a September start. In theory, they hire all year round though.
Did you secure this position in advance of arriving?
No. Typically, you need to be in-country to be hired for in-person teaching jobs.
How did you interview for this position?
For my online teaching jobs, I interview online.
What kind of Visa did you enter on?
Schengen Visa.
Please explain the visa process that you went through.
The freelance permit process and the work permit process are very different, so it depends on which permit you are going for. I am a freelancer, so I needed to have a registered address, health insurance, a bank account, savings in the bank, and at least 2 letters of intent to hire. That is the list in a nutshell.
What are the qualifications that your school requires for teachers?
TEFL certification, Bachelor's Degree, and a Native English Speaker.
What is the best way to apply?
Online. For in-person jobs, I found most of my schools by Googling local language schools and spamming my resume to them.
Tell us about your English teaching job!
I typically work 25-30 hrs per week actually teaching. Maybe an extra hour or hour and a half extra for planning. Pay ranges from 18 - 30 Euros an hour. You can save some money depending on your lifestyle and how much you choose to work. I work with adults and children which is a nice balance. I teach completely online now, so vacation time is easy and I can teach from anywhere. When I was first starting here, I did a lot of in-person classes, but Germans are know for their holidays, so time off is not an issue.
How did you find somewhere to live and what is it like? Do you have roommates?
I got lucky at first and found my first long term rental on Airbnb. Renting in Germany can be very competitive and it can be hard to find a place. There are a lot of websites to connect with people to find a flat however. I do have a roommate. I brought my fiance, now husband with my when I moved. He does not teach English, but works in country as well.
Please explain the cultural aspects, public transportation, nightlife, social activities, food, expat community, dating scene, travel opportunities, etc...
Public transportation is excellent. There is no need for a car. Walking or a bike is sufficient in most places. It is very cheap as well. A monthly pass will be 30-60 Euro in the area I live in. Nightlife is great. There are plenty of restaurants, bars, local meetups, festivals, etc. Lots to do here and it is beautiful. Expat community is large, although I tend to try and reach out and get to know locals more than anything. Travel is very easy from Stuttgart, and Frankfurt which is another huge airport that is very close as well. I love the culture here. It is very "German". The city is not too big and it has a small town feel. The people are gracious, nice, and inviting. They also love to practice their English!
What are your monthly expenses?
My expenses are around $1,350 USD per month for just my half of things. That includes most everything, rent, insurance, taxes, gym, food, cell phone, and internet.
How would you describe your standard of living?
I would say we now live pretty frugally compared to what I did in the States. We do not buy a a lot of material things, and even with furniture and such, we are not picky. It is hard to move around and so we do not get attached to material things anymore. I have about 1/8 of the clothes and "things" I had in the States. We now spend money on travel, experiences, food, etc.
In your opinion, how much does someone need to earn in order to live comfortably?
Depending on lifestyle and such I would say 1200-1800 Euro per month ($1,300 - $2,000 USD).
What advice would you give to someone looking to teach English abroad?
I would say to save up as much as you can before you come. It can take awhile to build stable income. I would have an online teaching job maybe with one of the children's companies to help carry you through while you get your permit and such. I would definitely recommend teaching here. It is fairly easy to get a permit here, but sometimes it does take a bit to build up a full schedule, although it is worth being patient!


After having traveled around Europe on vacation, Kalen Morgenstern Diaz decided she wanted to live there. Having German heritage, (her great grandparents were German), Kalen traveled over there for one month in 2017 and decided that Germany would be her next home. After teaching English in a language school for a while in Munich, Kalen moved to Esslingen Am Neckar and now teaches English online from there.
Want to Learn More About Teaching English Abroad & Online?
Request a free brochure or call 773-634-9900 to speak with an expert advisor about all aspects of TEFL certification and teaching English abroad or online, including the hiring process, salaries, visas, TEFL class options, job placement assistance and more.